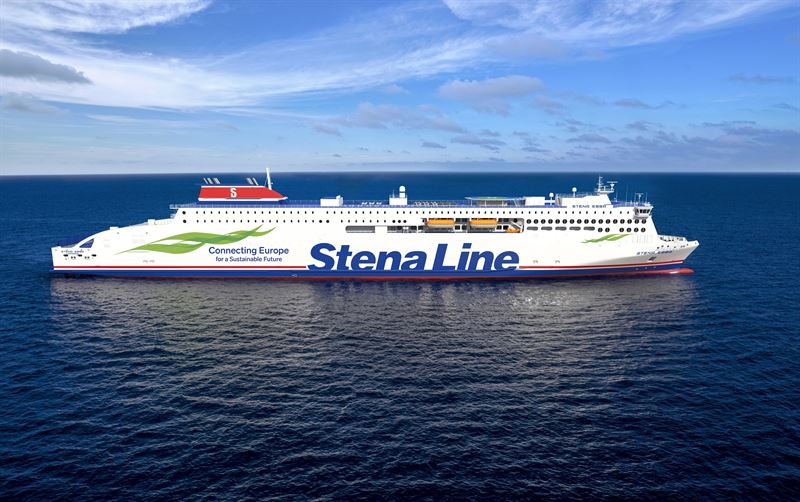 Swedish shipping line company Stena Line has introduced Stena Ebba, the second of two large E-Flexer class vessels.
The newly introduced vessel will join its sister ship, Stena Estelle, to offer ferry services between Karlskrona, Sweden, and Gdynia, Poland, in December.
Stena Estelle is slated to begin operations on the route in August.
Both vessels have a length of 240m, which provides a capacity of 3,600 lane metres and space for 1,200 passengers.
They are around 36m longer than the other three Stena Line-operated E-Flexers, namely Stena Edda, Stena Embla and Stena Estrid.
The two larger E-Flexer ships can accommodate 30% more passengers and 15% more cargo compared to the other vessels.
The deployment of the two ships will help meet the growing demand for freight and passenger transport between Poland and Sweden, supporting Stena Line's operational expansion in the Baltic Sea.
Stena Line CEO Niclas Mårtensson said: "The southern Baltic Sea is a key region for Stena Line and our route Karlskrona-Gdynia is a backbone for our ambition to grow and expand further.
"Stena Ebba, together with the twin vessel Stena Estelle, will set new standards of flexibility, service orientation and customer satisfaction. They are the largest vessels in our successful E-Flexer fleet, and we are proud and excited to soon having Stena Ebba and Stena Estelle connecting some of the most dynamic markets in Europe."
Stena Line currently serves 18 routes in Northern Europe.
Earlier in the year, the company launched the first ferry on the Nynäshamn-Hanko route towards Finland.