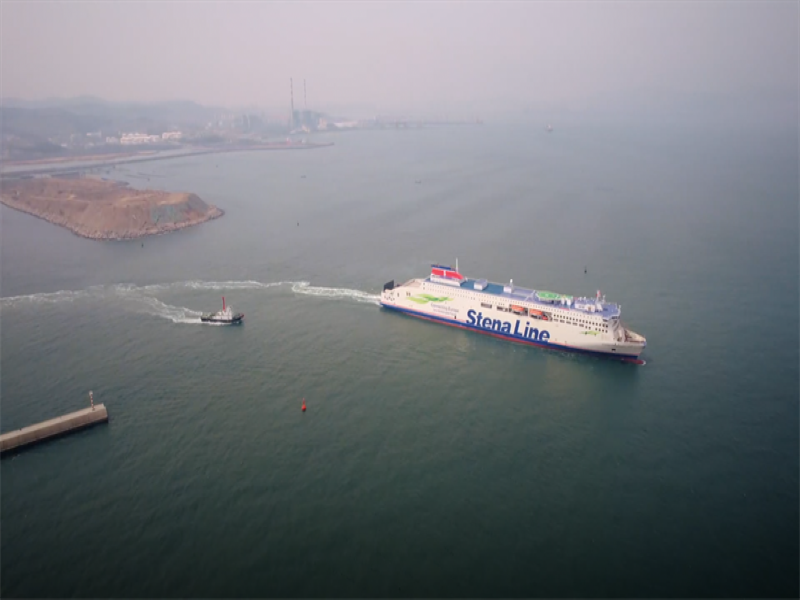 Swedish shipping line company Stena Line has taken delivery of the first of two extended E-Flexer ferries from Stena RoRo.
Named Stena Estelle, the new ferry will sail on the Karlskrona – Gdynia line between Sweden and Poland.
Including two extended versions, Stena Line will operate five E-Flexer vessels.
The new ferry is the fourth to be handed over under the latest order, as well as the seventh E-Flexer delivery by the company.
Stena Estelle has been extended by 36m in comparison with the basic design, making it 240m long.
This extension offers the ferry capacity for 50% more cabins, 15% more cargo and 30% more passengers.
Drive-through configuration for both car decks is said to help streamline loading and unloading.
At present, Stena RoRo has 12 confirmed E-Flexer orders, all of which are under construction at the CMI Jingling Shipyard in Weihai, China.
Stena RoRo managing director Per Westling said: "The Stena Estelle is the largest E-Flexer vessel to date that we have designed and built in the 12-ship series and, with its large capacity, it reduces total CO₂ emissions per unit transported."
E-Flexer vessels typically have a larger configuration compared with standard RoPax-type ferries.
Their optimised hull design, propellers and rudders are said to support energy efficiency, durability, cost and performance.
In February, Stena Line introduced Urd, the first ferry on the Nynäshamn – Hanko route, which is the company's first route from Sweden to Finland.
Urd can accommodate 186 passengers.