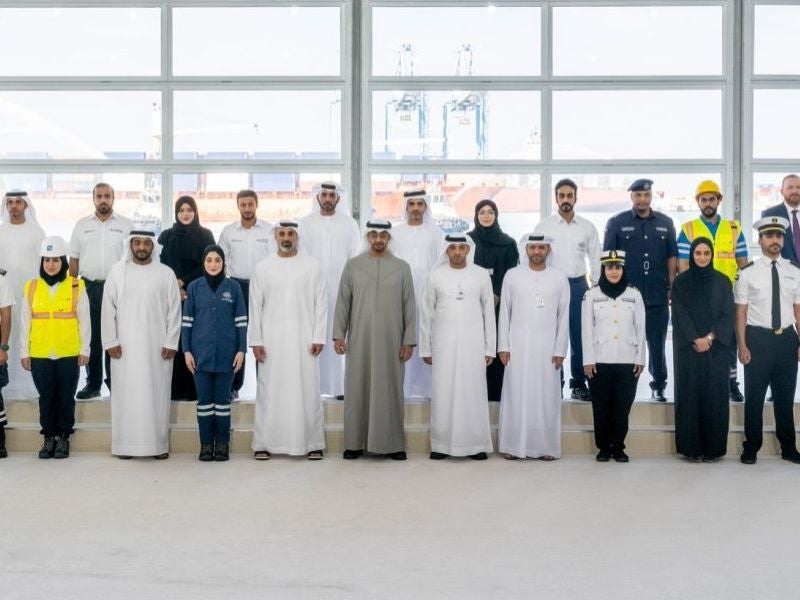 The Khalifa Port expansion project in Abu Dhabi, United Arab Emirates (UAE), has been inaugurated by UAE President Sheikh Mohamed bin Zayed Al Nahyan, operator AD Ports Group stated.
The expansion entailed an investment of around $1.1bn (AED4bn).
It covered the development of the port's South Quay, Khalifa Port Logistics and Abu Dhabi Terminals.
The project helped extend the port's range from 2.43km² to 8.63km² and elongate the quay wall from 2.3km to 12.5km.
With 21 berths, the expanded port provides a range of services for crucial strategic industries with an estimated value of $5.5bn (AED20.4bn).
The port can now serve more than 25 container shipping lines with direct links to over 70 international destinations.
The expansion project is part of AD Port's plan to grow the Abu Dhabi port's handling capacity to 15 million twenty-foot equivalent units (TEUs) and general cargo handling capacity to 25 million tons annually by 2030.
AD Ports Group chairman Falah Mohammed Al Ahbabi said: "We are honoured to welcome His Highness Sheikh Mohamed bin Zayed Al Nahyan, President of the UAE, to inaugurate the Khalifa Port expansion, which is a vital national project to support the direction of our wise leadership to position Abu Dhabi and the UAE at the frontier of global trade."
In a separate development, Sudan reached a $6bn preliminary agreement with a consortium led by AD Ports Group and Invictus Investment to develop its Red Sea port and economic zone assets, reported Reuters.
The agreement offers the consortium the sole right to develop, operate and manage the assets directly.
It also enables the consortium to enter joint ventures, alliances or other agreements to develop, build, manage, operate and fund projects.