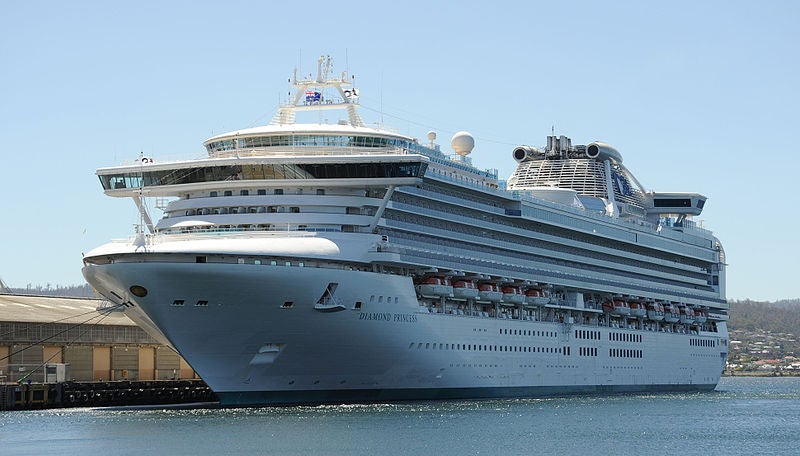 ---
Visit our Covid-19 microsite for the latest coronavirus news, analysis and updates
---
Follow the latest updates of the coronavirus (Covid-19) outbreak on our timeline.
Read about the effect of coronavirus (Covid-19) on cruise ships.
---
The UK Foreign Office has started discussions about evacuating its citizens who are on the Diamond Princess cruise ship that is quarantined in Japan.
The office said that it is 'working to organise a flight back to the UK for British nationals on the Diamond Princess as soon as possible'.
On 17 February, 1,723 ship passengers were tested and 454 people were confirmed to have the coronavirus, of which four are Britons. The cruise ship has 74 UK passengers and crew.
The British Embassy Tokyo tweeted: "We sympathise with all those caught up in this extremely difficult situation.
"We are urgently considering all options to guarantee the health and safety of the British people on board the DiamondPrincess in line with the latest advice from the Chief Medical Officer and the WHO."
In the early hours of 17 February, the US has evacuated approximately 300 nationals from the Diamond Princess cruise ship, making it the first country to do so.
Canada, Hong Kong, India along with Australia and Italy have also started preparations for evacuating their nationals.
South Korea is also planning to send a plane to repatriate its citizens on the cruise ship.