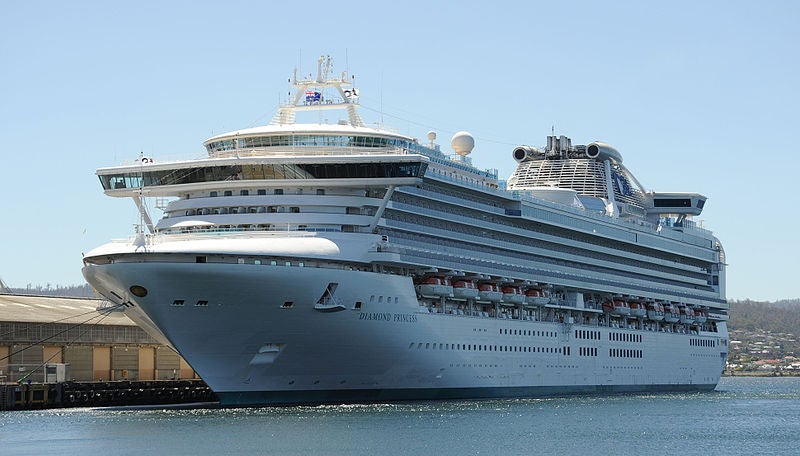 ---
Visit our Covid-19 microsite for the latest coronavirus news, analysis and updates
---
Follow the latest updates of the coronavirus (Covid-19) outbreak on our timeline.
Read about the effect of coronavirus (Covid-19) on cruise ships.
---
The latest reports released by the Japanese Ministry of Health, Labour and Welfare have revealed that 454 passengers have now been tested positive for the Covid-19 coronavirus on the Diamond Princess cruise ship.
This marks an increase from the 355 reported cases confirmed yesterday (16 February) and 1,723 people have so far been tested for the disease.
Japanese Health Minister Katsunobu Kato said: "We must anticipate the spread of infections from now and must build up the medical system and so on to focus efforts on preventing people from becoming gravely ill or dying.
"We will make the people feel at ease by providing information in a timely manner, and continue to reinforce measures."
Canada, Hong Kong and India started preparations to evacuate their nationals from the quarantined cruise ship.
The US State Department has evacuated its citizens in two aircraft that took off from Tokyo on 17 February. Approximately 40 Americans have been confirmed to be infected.
The epidemic has so far killed 1,775 people and infected more than 70,000 people. The US has reported 15 cases of the virus, while Japan has 61 confirmed cases, excluding the cases on the cruise ship.