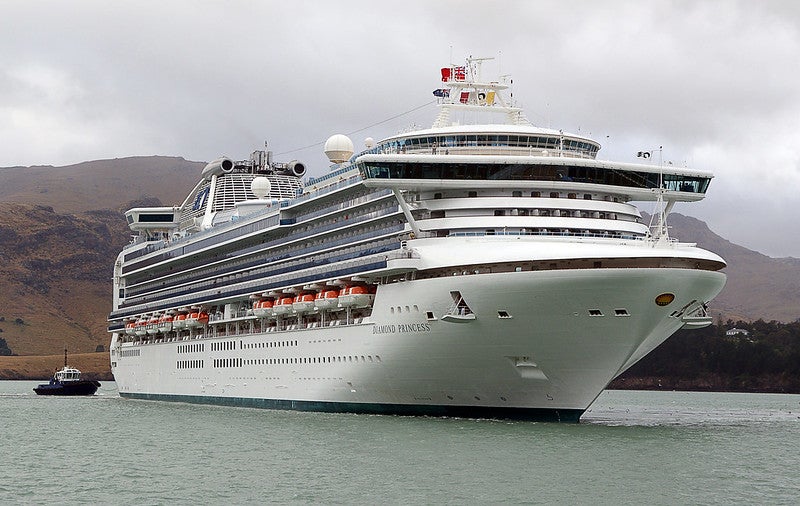 ---
Visit our Covid-19 microsite for the latest coronavirus news, analysis and updates
---
Follow the latest updates of the coronavirus (Covid-19) outbreak on our timeline.
Read about the effect of coronavirus (Covid-19) on cruise ships.
---
US officials said that 14 of approximately 300 US passengers who were evacuated from the Diamond Princess cruise ship have tested positive for the virus.
The announcement was made during a joint statement by the US Department of State and the US Department of Health and Human Services.
The statement revealed that all the passengers were 'deemed asymptomatic and fit to fly before being processed for evacuation'.
When the passengers were in transit to the airport, US officials were informed that 14 passengers tested positive. They were tested two to three days earlier.
The officials moved the individuals to a specialised containment area in the aircraft in a safe manner to quarantine them according to the standard protocols.
After consulting health and human service (HHS) officials and experts, the state department decided to allow the 14 asymptomatic passengers to continue their journey in isolation from other passengers.
The passengers on the aeroplane are being monitored by medical professionals.
The flights departed from Tokyo Haneda airport on 16 February. The aircraft have landed in the US on the morning of 17 January.
On 17 February, 1,723 passengers have been tested and 454 people have been confirmed to be infected on the Diamond Princess cruise ship.
Of the confirmed cases on the ship, 40 are US citizens who will continue to receive treatment in Japan and have not been permitted to board the flights to the US.
The epidemic has so far killed 1,775 people and infected more than 71,000 people.