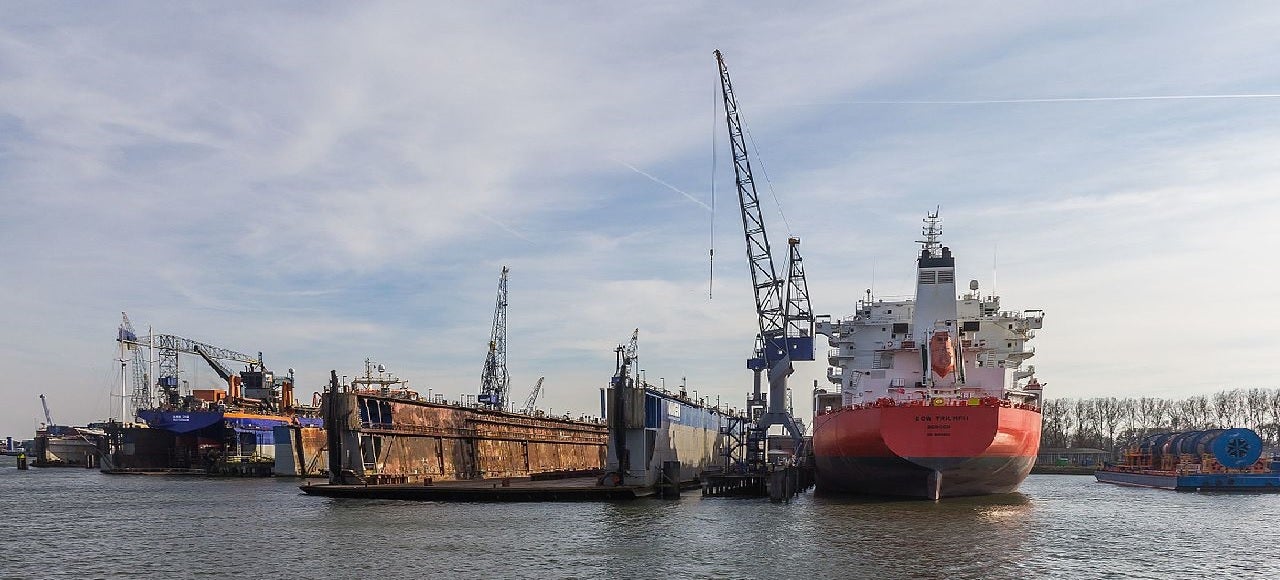 Corps van Vletterlieden, a marine services provider, operating out of the northern Netherlands port of Ijmuiden, has placed an order for a new Stan Tug 1004 vessel with Damen Shipyards Group.
The new vessel will have a crane, a generator set, and coupling winches to enable it to fulfil its multi-purpose functionality.
Vletterlieden plans to use the Stan Tug for a range of tasks, including mooring, supply, crew transfer, and diving support, in the Port of IJmuiden in the north of the Netherlands.
Damen sales manager Vincent de Maat said: "This is Vletterlieden's first Damen vessel and we've been discussing the possibility of delivering a boat to them for some time, so I'm really pleased with this contract. We are looking forward to working with the client as we make the vessel ready for their needs in the coming months."
The Stan Tug 1004 has been built in the Damen Shipyards Changde in China. The vessel is currently at Damen Shipyards Hardinxveld in the Netherlands where the remaining works will take place before it is ready for delivery.
Damen said it expects to deliver Stan Tug 1004 to Vletterlieden in January next year.
The vessel incorporates the latest hull and skeg designs and developments in the fender, fairlead, and winch design.
Last month, Damen Shipyards Group introduced a Marine Aggregate Dredger (MAD) 3500 at Galati yard in Romania.
The MAD is being built by Damen for UK-based Hanson.
In July, the Port of Antwerp in Belgium awarded a contract to Damen Shipyards Group for the delivery of two RSD Tugs 2513. The award was finalised after a 15-day legal stand-still period.