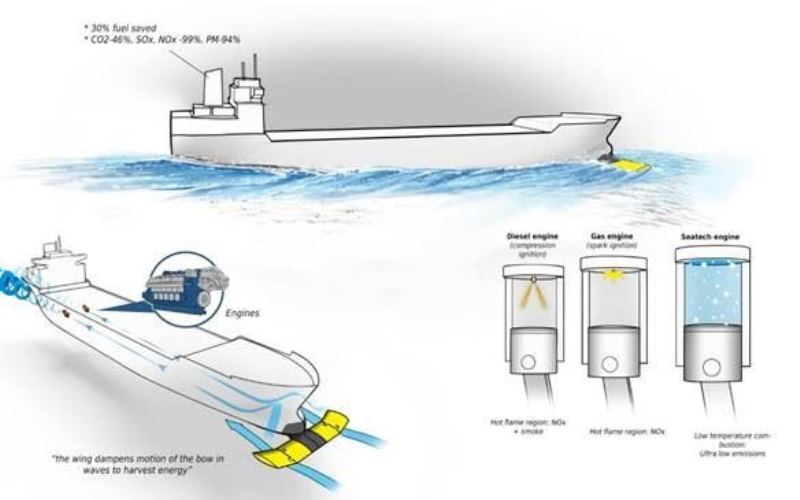 Marine technology company Wartsila and a consortium of six industry and academic partners have received EU funding for a project to explore a reduction in fuel consumption and emission levels.
The SeaTech project consortium aims to develop two symbiotic ship engine and propulsion innovations that reduce fuel consumption by 30% when combined.
The consortium consists of Wartsila, Huygens Engineer BV, Liewenthal Electronics, Utkilen AS, the National Technical University, UiT The Arctic University and the University of Southampton.
The project also aims to reduce sulphur dioxide and nitrogen oxides emissions by 99%, CO₂ emissions by 46% and particulate matter emissions by 94%.
The engine power generation innovation is based on achieving ultra-high efficiency of energy conversion. It deals with precise engine control that reduces exhaust emission levels.
The renewable energy-based propulsion innovation will be mounted on the ship bow and will help to improve propulsion in moderate and heavy sea conditions.
The innovation will produce extra thrust and reduce ship motions with the help of the wave energy capture.
The innovations are expected to be commercialised in the short sea market in Europe and Asia by 2025, followed by expansion into the deep-sea market.
Coordinated by Wartsila, the project works are scheduled to be completed by 2023.
Wartsila Marine Research and Technology Development Director Jonas Åkerman said: "Efficiency and environmental sustainability are the defining characteristics of the new era for shipping, and this project provides significant support for this trend.
"By working in close collaboration with highly competent partners, we intend to play an important role in facilitating a cleaner and more profitable future for the marine sector."