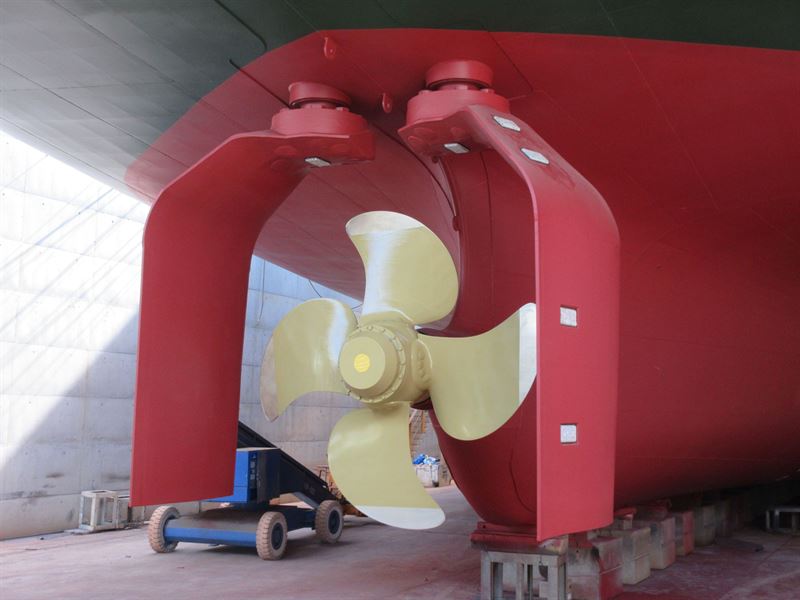 Marine technology company Wartsila and Kuribayashi Steamship have signed a licence and co-operation agreement for developing, selling and servicing gate rudders.
Along with Kuribayashi Steamship, Kamome Propeller, the National Institute of Maritime, Port and Aviation Technology (NIMPAT, Japan), Yamanaka Shipbuilding and Professor Noriyuki Sasaki are the other patent holders.
Wartsila plans to integrate the gate rudders with the propulsion product designs and concentrate on markets around the world other than Japan.
The gate rudder integration with the Wartsila's propulsion offerings is expected to boost its Energy Efficiency Design Index (EEDI) compliance.
Wartsila said that the technology is offered for new-build and existing vessels.
The technology is an essential design part and is expected to improve fuel efficiency, manoeuvrability and course stability and reduce noise and vibration, offering 'synergies in capital and operational savings'.
This partnership is expected to boost the gate rudder systems deployment for all vessel classes.
Wartsila Marine Propulsion director Lars Anderson said: "At Wartsila, we are doing our utmost to support our customers as they look for new technologies to reduce operating costs and improve the environmental sustainability of their operations.
"We see great potential in this gate rudder technology collaboration. Today's agreement enables us to support the building of better and more sustainable vessels already today, and Kuribayashi Steamship and the Japanese patent holders are the ideal partners to help us realise this goal."
Earlier this month, Wartsila and terminal towage operator PSA Marine completed the 'IntelliTug' project's initial sea trials.
Wartsila and a consortium of six industry and academic partners received the EU funding for a project to explore a reduction in fuel consumption and emission levels.