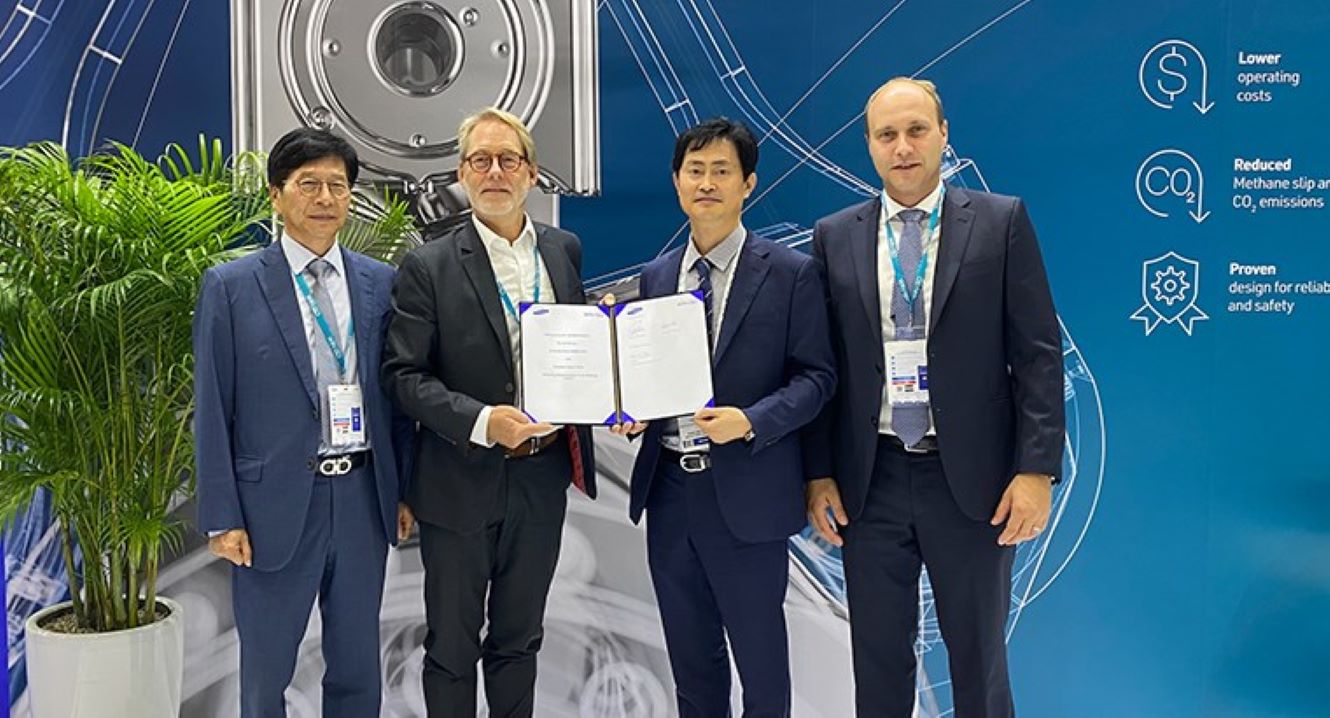 Swiss marine power company WinGD and Samsung Heavy Industries (SHI) have announced a collaboration on future fuel vessel applications with ammonia-fuelled engines.
The memorandum of understanding (MoU), signed during the Gastech conference, demonstrated SHI's aim to install WinGD's X-DF-A dual-fuel ammonia engines on the company's future vessels.
The partnership involves combining the X-DF-A engines with larger ammonia fuel systems and auxiliary machinery across a variety of vessel configurations, which include oil tankers, container ships and ammonia carriers.
This project further aligns with WinGD's aims of entering X-DF-A ammonia engines into operation by Q1 2025 and into service by 2026.
SHI chief technology officer Haeki Jang highlighted how this partnership will ensure customers can reach decarbonisation targets: "Working with WinGD to prepare its ammonia engines for integration with newbuild projects in key vessel segments will ensure that SHI can offer customers the future fuel vessel solutions they need to meet their decarbonisation targets."
Later this year, WinGD plans to begin testing its ammonia-fuelled engine idea on single and multi-cylinder test engines in Winterthur and Shanghai.
This project will follow previous testing in 2021 and include modelling and rig tests to further understand the emissions characteristics and injection needs of ammonia fuel.
WinGD director of sales Volkmar Galke added: "This collaboration offers WinGD the opportunity to participate in the future fuel preparations of one of the world's biggest and most respected builders of high-quality vessels.
The aim is to prepare engine and vessel designs as well as fuel system integration specifications that will lead to X-DF-A engines being deployed on a wide range of SHI-built, ammonia-fuelled vessels."
With the design still under development, WinGD stated that all X-DF-A engines are IMO Tier III compliant with an exhaust gas after-treatment system, making them emission-compliant.