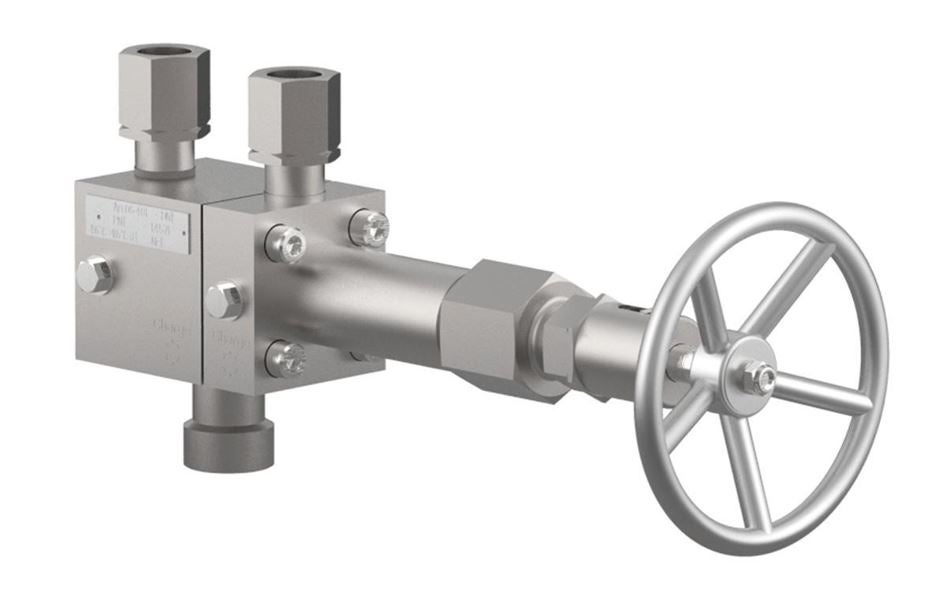 Compared to a standard ball valve, changeover valves have at least two safety valves designed to protect the equipment, such as a liquid gas tank, from impermissible overpressure.
With usually two outputs, but only one input, a changeover valve connects two safety valves with a pressure device. Changeover valves are used with air gasses, vapours, and in cryogenics with cryogenic liquefied gasses such as nitrogen.
Cange-over valves are available in sizes from DN15 to DN50 and secure pressures up to 250 bar, at operating temperatures of -270°C to +400°C. The changeover valves are manufactured primarily in stainless steel, but also in bronze and brass.