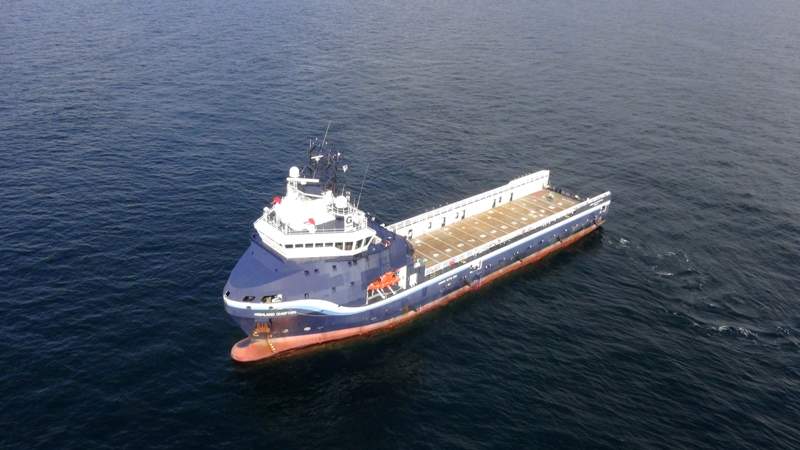 Project Breakaway Ships are two new passenger cruise ships delivered to the cruise ship operator Norwegian Cruise Line (NCL) in April 2013 and January 2014.
The two ships are currently the largest German-built passenger cruise ships in NCL's fleet. The new ships provide guests an opportunity to 'break away' from daily routine and stress, says NCL.
In October 2010, NCL announced the two new ships would be built by Meyer Werft, a German shipyard. The contract value of the project was approximately €1.2bn.
The two Breakaway Class Freestyle Cruising ships were named Norwegian Breakaway and Norwegian Getaway in September 2011. The names were selected through a public contest held in the US and Canada through the newspaper USA Today. NCL had aligned with USA Today for this purpose.
Design of the Point Breakaway ships
"The new ships provide guests an opportunity to 'break away' from daily routine and stress, say NCL."
Priestmangoode, a ship design company based in London, was contracted to design the staterooms in association with Swedish company, Tillberg Design.
The design of the two new ships incorporates the best features from all the existing cruise ships.
The staterooms have a combination of the form and function of jewel class ships and were given Norwegian Epic's latest and most modern design touches.
Guests enjoy a comfortable stay due to the maximised use of space in the staterooms.
Each of the 1,024 balcony staterooms and 238 mini-suites have rich panelling emphasised by stressed colours and warm tones.
Above the bed of a balcony stateroom, there is an illuminated concave space that can hold books, magazines and tablet computers. The staterooms are designed to resemble modern boutique hotels.
The gross tonnages of Norwegian Breakaway and Norwegian Getaway are 146,600t and 145,655t respectively. Each of the ships have 4,000 passenger berths.
Construction of NCL's Breakaway and Getaway ships
NCL's Norwegian Breakaway and Norwegian Getaway cruise ships were built at Meyer Werft's Papenburg shipyard in Lower Saxony, Germany. A block construction method was used to build the twin ships, which involved welding pre-fabricated hull sections together.
Construction began with cutting of the first piece of steel for the first ship in September 2011. The block assembly process commenced with the keel-laying ceremony, held in May 2012. A total of 73 blocks were welded together to build the ship.
Construction of the second ship, Norwegian Getaway, began with the cutting of first-steel in May 2012.
Accommodation on-board NCL's ships
Project Breakaway staterooms include Suites, Mini-suites, Balconies, Oceanviews and Inside staterooms.
"Project Breakaway staterooms feature Suites, Mini-suites, Balconies, Oceanview and Inside staterooms."
Suite staterooms on-board include two deluxe owner's suites, 20 two-bedroom family villas, 17 courtyard penthouses, eight forward-facing penthouses and 15 spa suites.
The deluxe owner's suites have separate living rooms, a dining area and guest half bathroom.
The main features include a king-size bed, separate shower, bathtub, two vanity sinks, water closet and wardrobe dressing area with full closet.
Mini-suite staterooms feature a king-size bed with a pillow top mattress, chestnut leather headboard, LED lighting and a built-in 26in flat-screen television. The bathroom incorporates a modern double-sink with two taps and a spa-like waterfall shower with multiple body spray jets.
Balcony staterooms feature a king-size bed, and each a sofa-bed with extra storage space. There is also a vanity area with shelving and a 26in, wall-mounted, flat screen television.
The bathroom has a built-in sink with an easy to use tap. For females, there is a separate shower facility with a shaving bar.
The Oceanview staterooms feature a large picturesque window, two lower beds, which can be converted into a queen-size bed for four with one additional member in Family Oceanview suites, a full size closet and a 26in TV. The bathroom has a private shower with a bathtub for Family Oceanview. Inside staterooms are similar to the Oceanview staterooms with accommodation for four members. There are 59 two-person Studio rooms specially designed for solo travellers.
The Haven by Norwegian
The Haven by Norwegian is the name of the suites and villas complex on the two new ships and the five Jewel class ships.
Located at the top of the Project Breakaway ships, The Haven has elegant interiors and offers a personalised butler service. A two-storey courtyard area features a pool at the centre of The Haven.
A sauna, private pool with dedicated valet, sundeck and multiple dining and entertainment venues are also available, along with two whirlpools, massage rooms and changing rooms. Guests aboard The Haven have direct access to the ship's spa and fitness area.
Entertainment and dining facilities
The three-storey sports complexes of the Breakaway class ships feature an Aqua Park with five water slides, two swimming pools and a multi-level elevated rope course, each. Below the rope courses are a nine-hole golf course. Other activities include a rock-climbing wall, bungee trampoline, spider web and a 7m enclosed climbing cage.
As well as a pirate-themed Nickelodeon Kid's Aqua Park, the ship features a 2.5m extended platform over the side of the ship providing guests a thrilling experience.
The cruise-ship offers 27 dining options, including Geoffrey Zakarian's Ocean Blue, Ocean Blue on the Waterfront and The Raw Bar and Buddy Valastro's Carlo's Bakery.
Engine and propulsion
The Breakaway Class ships are powered by two MAN Diesel & Turbo 14V engines and two 12V48/60CR Tier II engines. The engines are coupled to ABB propulsion systems, which include two 17.5MW Azipod XO units.
The vessels can cruise at a maximum speed of 22.5k.