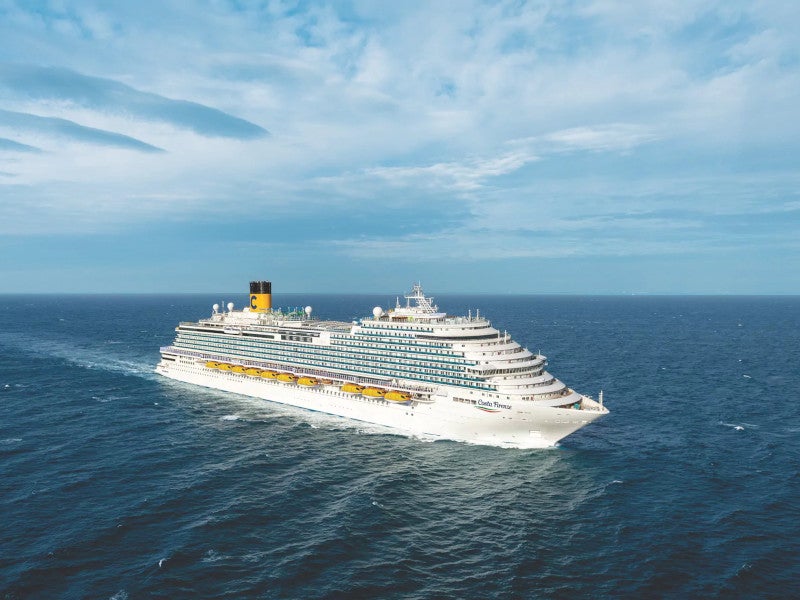 Costa Firenze operated by Costa Cruises is planned to be renamed Carnival Firenze. Credit: Carnival Cruise Line.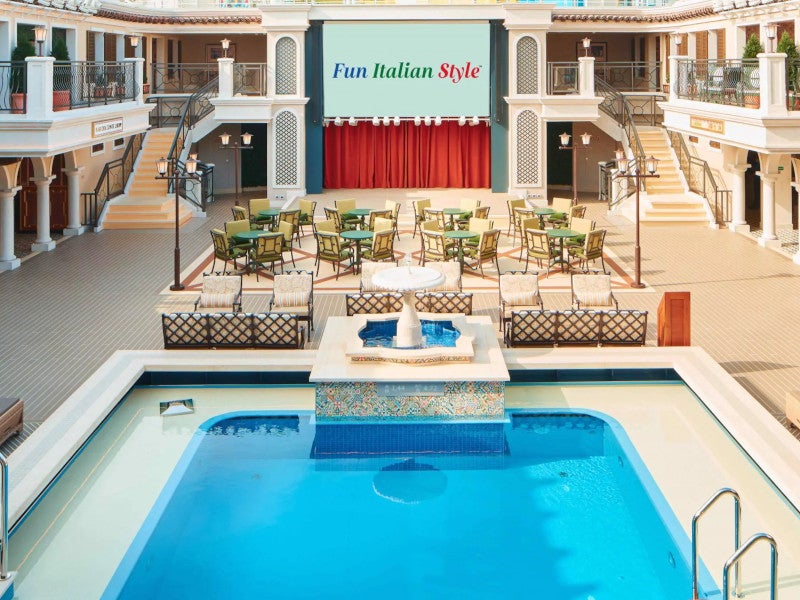 Carnival Firenze will be operated by Carnival Cruise Line. Credit: Carnival Cruise Line.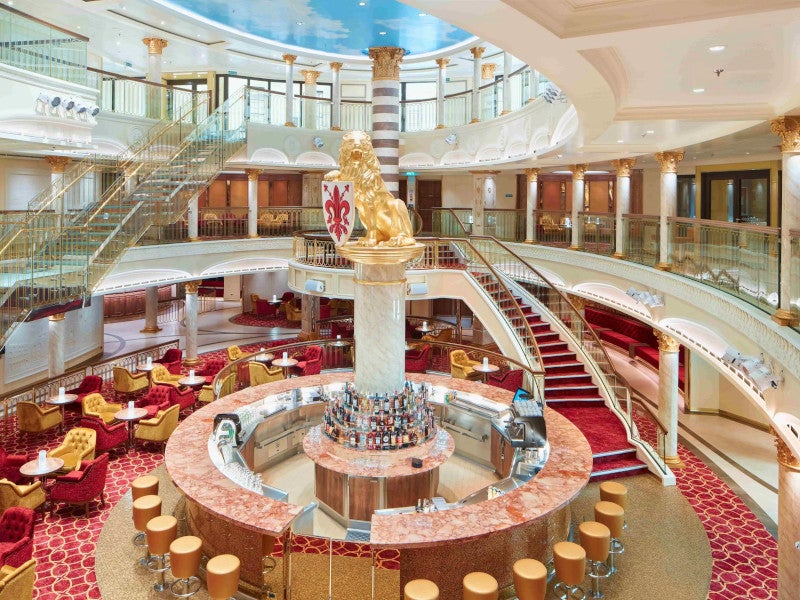 Carnival Firenze was built by Fincantieri at its Marghera shipyard in Italy. Credit: Carnival Cruise Line.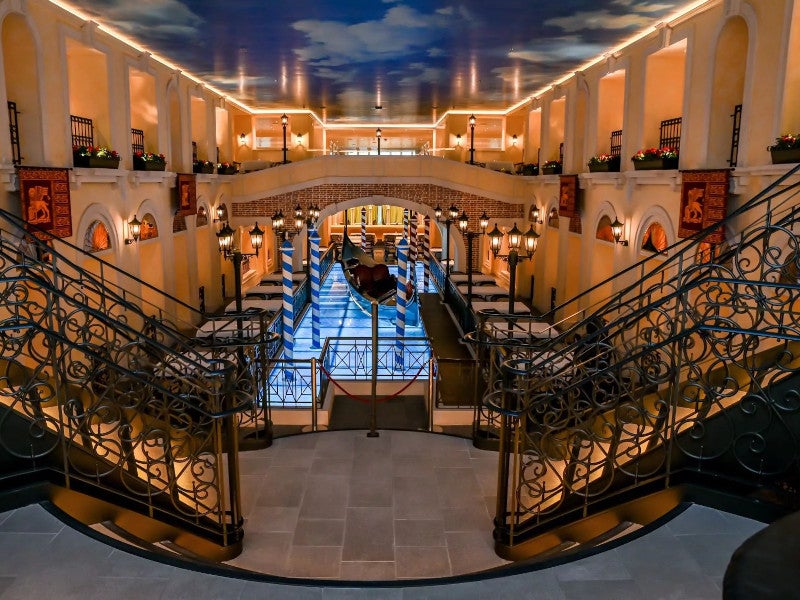 Carnival Firenze will embark on its maiden voyage in May 2024. Credit: Carnival Cruise Line.
Carnival Firenze is a Venice-class cruise ship of Carnival Cruise Line, an American cruise operator.
The vessel was constructed by Italian shipbuilder Fincantieri at its Marghera shipyard in Italy. The float-out ceremony of the ship was held in November 2019. The vessel was delivered in December 2020 to Costa Cruises, an Italian cruise line and part of Carnival.
Costa Firenze departed on her inaugural cruise from the Catania cruise port in Italy in July 2021.
In June 2022, Carnival announced that the Costa Firenze and her sister ship Costa Venezia would be transferred to its fleet and renamed Carnival Firenze and Carnival Venezia. Carnival Firenze will continue to operate with Costa Cruises until she is assigned to Carnival for deployment.
Carnival Firenze is set to sail on her maiden voyage in May 2024 from Long Beach, California, US, to Mexico.
Carnival Firenze design details
Carnival Firenze is 323.63m (1,061ft) long and has a beam width of 37.2m (122ft) and a design draught of 8.25m (27ft). She has a gross tonnage of 135,156t and can accommodate 4,126 guests in double occupancy and 1,424 crew across 15 decks.
She can achieve a cruising speed of 18kt and a maximum speed of 22.6kt.
Accommodation onboard Carnival Firenze
Carnival Firenze features 2,136 passenger cabins including 969 balcony cabins, 846 inside staterooms, 20 suites and 14 deluxe rooms. Every stateroom will have a dedicated attendant, spacious closets and drawers, in-room locker and stateroom climate control.
The interior staterooms include the Terrazza Interior staterooms, interior with picture walkway, interior with portholes, interior, interior upper/lower with portholes and interior upper/lower staterooms.
The Terrazza Interior staterooms will offer Terrazza-branded robes, continental breakfast, special brunch, live music and access to a private deck. The rooms have a pair of round windows for a better view of the ocean. The Terrazza Interior staterooms are for those aged 12 years and above only.
The Ocean View staterooms include the Deluxe Ocean View, Deluxe Ocean View (Obstructed View), and Ocean View staterooms. The Deluxe Ocean View and Deluxe Ocean View (Obstructed View) staterooms will feature a dedicated stateroom attendant, a full bathroom and separate washroom, an in-room safe, a TV and stateroom climate control.
The Balcony staterooms will feature balcony categories including Terrazza Premium Vista Balcony, Terrazza Premium Balcony, Terrazza aft-view Extended Balcony, Terrazza Cabana, Premium Balcony, Aft-view Extended Balcony and Cove Balcony.
The Suite staterooms are available in two categories: Ocean Suite and Ocean Suite (Obstructed View). They will feature a spacious indoors, a walk-in closet, priority check-in, boarding, disembarkation at home port and a main dining room.
Dining and bars
Carnival Firenze is the second cruise ship after Carnival Venezia to exhibit new Carnival fun Italian-style features, entertainment, bars and restaurants.
Dining options available onboard the Carnival Firenze include the Bonsai Teppanyaki, a teppanyaki restaurant that will serve lunch and dinner.
The Lido Marketplace will offer a pasta bar, deli counter, barbecue, an Asian station and a salad bar with indoor and outdoor seating.
Pizzeria del Capitano is a pizza spot, while Bonsai Sushi is an on-board seafood-and-soy-sauce venue.
The other dining venues onboard include the Seafood Shack, a New-England-style seaside spot; Green Eggs and Ham, a breakfast place; Swirls, which serves desserts; the JavaBlue Café, Guy's Burger Joint, and Steakhouse, which serves beef, seafood and appetisers.
The Amari bar will serve drinks and samplers with Italian sparklers, while the Rococo bar will serve cocktails, Sicilian iced tea, rum, margaritas, frozen drinks, pina coladas and strawberry daiquiris. Other bar options include the Frizzante bar, the Piano Bar and Heroes Tribute Bar & Lounge.
Entertainment and amenities on Carnival Firenze
Carnival Firenze features water sports including the Twister waterslide, WaterWorks and a pool.
The Sport Square features mini-golf, a ropes course, a basketball court, a jogging track, a ping-pong table, foosball and soccer. It also has punching bags, workout equipment, stationary bikes and many more items of exercise equipment.
The Camp Ocean offers children of different age groups the chance to experience a cool marine life and take part in activities including games, arts, movies, video games and crafts. Seuss at Sea, Club O2, Zumbini and a video arcade are some of the other entertainment options available for kids and teens.
Carnival Firenze also features the Serenity adult-only retreat, the Playlist Productions theatre, the Punchliner Comedy Club and a casino.
The Cloud 9 Spa includes a hydrotherapy pool and offers body wraps, massages, facials and thermal suites.
Propulsion details
Carnival Firenze is powered by two MAN Energy Solutions 14V48/60 CR main engines and three 8L48/60 CR engines. The engines provide propulsion power of 33,000kW, while the thrusters provide 7,500kW.