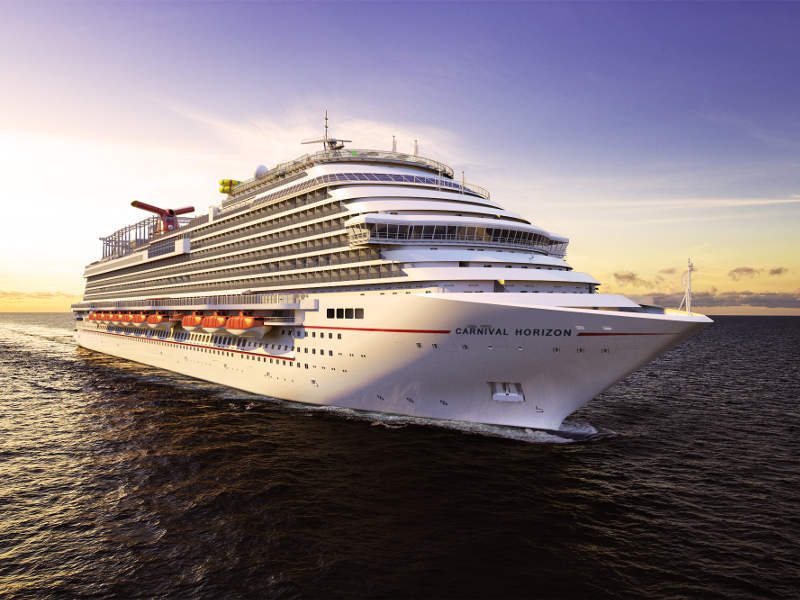 Carnival Horizon cruise ship was constructed at Fincanteri's Marghera shipyard in Italy. Image courtesy of Carnival Cruise Lines.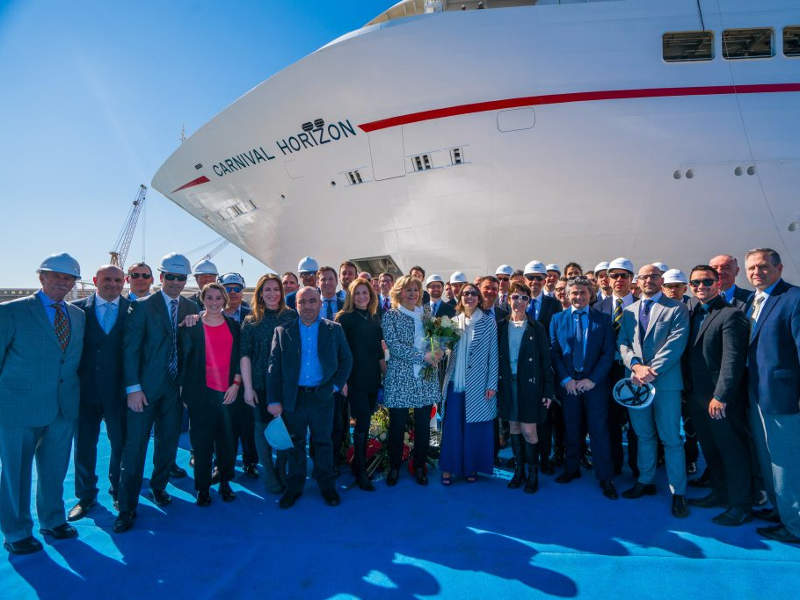 Carnival Horizon was launched in March 2017 for scheduled delivery in Spring 2018. Image courtesy of Carnival Cruise Lines.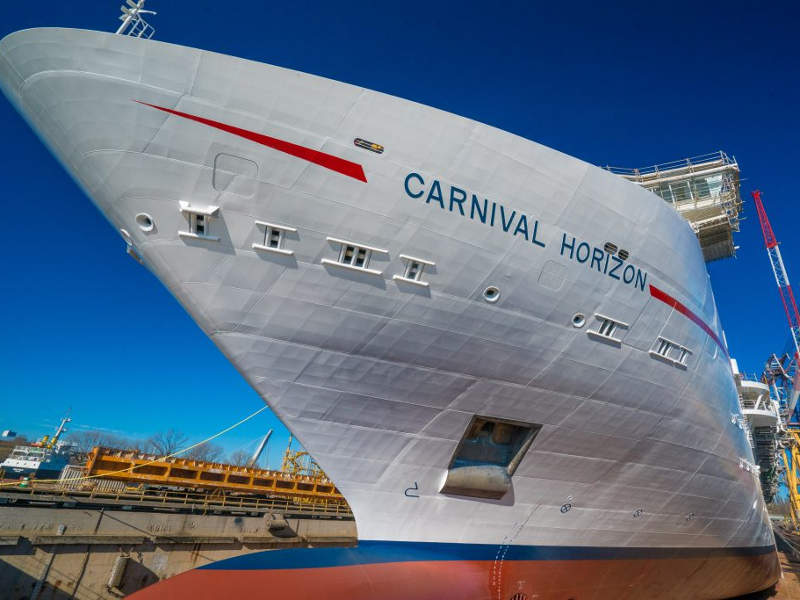 Carnival Horizon can accommodate 6,400 personnel. Image courtesy of Carnival Cruise Lines.
Carnival Horizon is the second of a series of Vista-class cruise ships built by Italian shipbuilding firm Fincantieri for Carnival Cruise Lines, a part of Carnival Corporation. The first ship in class, Carnival Vista, was delivered in April 2016.
Fincantieri received a contract from Carnival Corporation for the construction of Carnival Horizon in December 2014. The keel was laid at Fincantieri's Marghera shipyard in Italy in April 2016 and the launching ceremony was held in March 2017.
The ship was delivered to Carnival Cruise Line in March 2018, following the completion of sea trials in the Adriatic Sea in November 2017.
Carnival Horizon cruise ship design and features
Carnival Horizon cruise ship  features a cutting-edge layout and technical solutions. The cruise ship also integrates high-quality interiors and a range of on-board entertainment facilities. It is  built in compliance with the latest navigation regulations and is equipped with advanced safety systems.
The ship has a length of 323m, a beam of 37m and a gross tonnage of 133,500t. It can accommodate more than 6,400 people, including guests and staff.
Carnival Horizon staterooms
The accommodation units on board the vessel are categorised into Havana, Family Harbor, Cloud 9 Spa, Interior, Ocean View and Balcony staterooms and suites.
The Family Harbor staterooms and suites are further classified into suites, cove balcony, deluxe ocean view and interior staterooms. The Havana staterooms and suites are located near the Havana Bar & Pool and feature an extra-large outdoor area with a hammock chair.
The Interior stateroom offers a full private bathroom and complimentary 24-hour room service.
Dining facilities
Dining venues on board the Carnival Horizon include Dining Room, Fahrenheit 555 steakhouse, Lido Restaurant, and a Japanese seafood and soy-sauce venue called Bonsai Sushi.
Other dining options include The Chef's Table, Seafood Shack, Horizons Restaurant, JiJi Asian Kitchen, Cucina del Capitano, Guy's Burger Joint, and BlueIguana Cantina.
The Havana Bar on Prominade Deck  serves Cuban coffee and handcrafted Cuban cocktails, while the Alchemy  offers a series of all-new cocktails made from unique ingredients. Other venues  include The Library Bar, BlueIguana Tequila Bar, Beer Station and RedFrog Rum Bar.
Entertainment venues aboard Carnival Horizon
Carnival Horizon  offers a range of entertainment and activities, including a pedal-powered bike ride attraction called the SkyRide, an IMAX Theatre, the WaterWorks aqua park, and the Serenity Adult Only Retreat.
The Cloud 9 Spa offers massages, facials, body wraps in thermal suites, while The Clubhouse at SportSquare  offers basketball, soccer and volleyball, mini-golf, ping-pong and video games.
The ship  also features a number of shopping venues offering chocolates, jewellery, cosmetics, watches, liquor and clothing.
"The ship also features a number of shopping venues offering chocolates, jewellery, cosmetics, watches, liquor and apparel."
Propulsion
Carnival Horizon cruise ship is powered by two MAN 14V48/60CR and three MAN 8L48/60CR Tier-II compliant four-stroke engines. The power-plant  generates a maximum power output of 62,400kW. The ship  also integrates ABB Azipod® XO gear-less steerable electric propulsion systems.
Energy-efficient engines and the exhaust gas cleaning system on board the vessel  allow the cruise ship to comply with stringent environmental regulations.
Carnival Horizon itineraries
Carnival Horizon embarked on her maiden voyage on 2 April 2018. The 13-day round-trip Mediterranean voyage from Barcelona covered destinations including Livorno, Rome, Naples, Messina and Cagliari in Italy, Dubrovnik in Croatia, Corfu in Greece, and Valletta in Malta.
The ship then sailed on a 14-day Transatlantic voyage from Barcelona to New York in May 2018. The ship will also sail six and eight-day Caribbean voyages from Miami starting in late 2018.