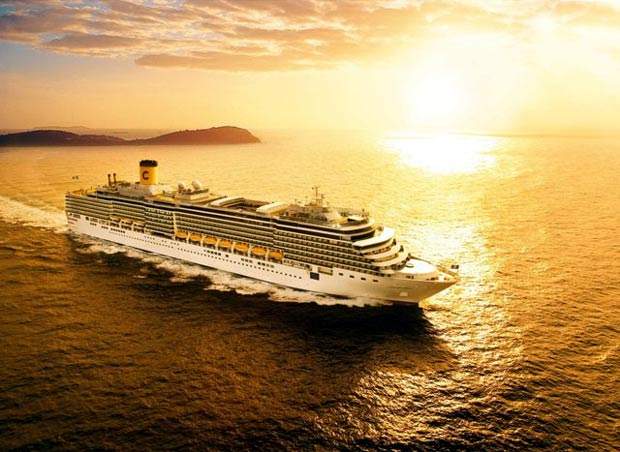 The ship will operate at a cruising speed of 21.6kt and will have a maximum speed of 23.6kt.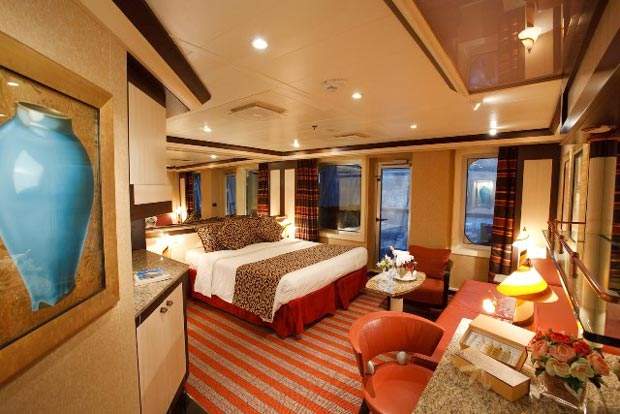 The Costa Deliziosa will be able to carry 2,829 passengers.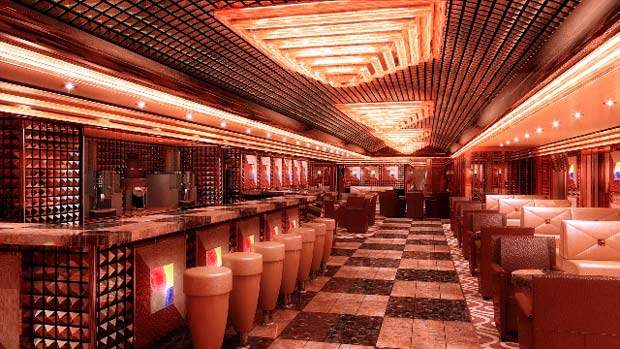 Cafe Sugar and Chocolate bar.
Costa Deliziosa was built by Italian shipbuilder Fincantieri. The vessel was delivered to her owner Carnival Corporation in January 2010 and was named in February in Port Rashid, United Arab Emirates. She is the first ever cruise ship to be named in the Middle East.
Italian cruise line Costa Cruises, a subsidiary of Carnival Corporation, operates the ship. Carnival encompasses 11 cruise brands including Cunard, P&O and Holland America. In recent years, Costa has been upgrading and expanding its fleet.
Costa completed the upgrade of five ships in early 2009 including the Costa Serena, Costa Europa, Costa Atlantica, Costa Romantica and Costa Concordia and by 2012 will have a fleet of 17 ships. The Deliziosa is the sister ship to the Costa Luminosa, which entered service in May 2009.
Construction
The keel of the 92,600t Costa Deliziosa was laid at Fincantieri's yard in Ancona, Italy. The keel and first section were then towed to the Marghera yard in Venice in July 2008 to continue construction.
"The 12-deck ship entered service in February 2010."
Another landmark in the construction occurred in March 2009 when the Deliziosa was floated out for the first time.It took around 3,000 people and €450m to complete the vessel.
She is the first Italian vessel that is equioped with a technique called cold-ironing. This technique allows the ship to be plugged into shore-side electrical power. This allows the ship to shut down her generator, saving valuable electricity.
The 12-deck ship entered service in February 2010 and is capable of carrying 2,826 passengers in double occupancy in 1,130 staterooms, 768 (68%) of which have a private balcony. There are 50 suites with private balconies, 52 staterooms with direct access to the Samsara Spa and 180 inside cabins. Majority of the 1,100 crew members onboard are Italian.
Dimensions
The ship is 292m long and has a beam of 32.30m. The length between perpendiculars is 265.3m. The ship can operate at a cruising speed of 21.6kt and has a maximum speed of 23.6kt.
Onboard facilities
The Deliziosa features similar facilities and interior design to the Luminosa but has her own décor. The ship carries specially commissioned artwork in the public areas. Her interior is furnished with premium materials such as marble, wood, zebra wood, polished steel, mother-of-pearl and Murano glass to crate an atmosphere of opulence.
The ship's entertainment facilities include a 4D cinema, a roller skating track, Sony Playstation3 game consoles in every stateroom, an 18-hole golf simulator, outdoor putting green, Grand Prix racing car simulator and an outdoor big screen on the central pool deck.
"The ship is 292m long and has a beam of 32.30m."
More usual facilities include three swimming pools in a resort-style area, four Jacuzzis, a three-storey theatre, casino (Casino Gaius), disco (Disco Sharazad), dance club and piano bar (Piano Bar Excite), internet point, four restaurants (Club Deliziosa, the Samsara restaurant, Albatros restaurant and the Muscadins buffet restaurant), library and a shopping centre.
There is also the Cafe Sugar and Chocolate bar, an indoor coffee bar serving hot beverages, cakes, chocolate and pastries. Bar areas include Grand Bar Mirablis, Alcazar, Vanilla, Tabc Blonde and Delle Delizie.
Samsara spa
One of the jewels in the crown of the Deliziosa is her 3,500m² double deck Samsara Spa wellness centre with a Technogym Kinesis room. The Kinesis exercise equipment was designed by Antonio Citterio and is built into the wall. The 3.5m² structure allows over 200 resistance-based exercises using its system of grips, cables and weight stacks. Samsara amenities include a thalassotherapy pool, tea ceremony, relaxation area, sauna, steam room, Samsara restaurant and private consultation to develop a personal programme.