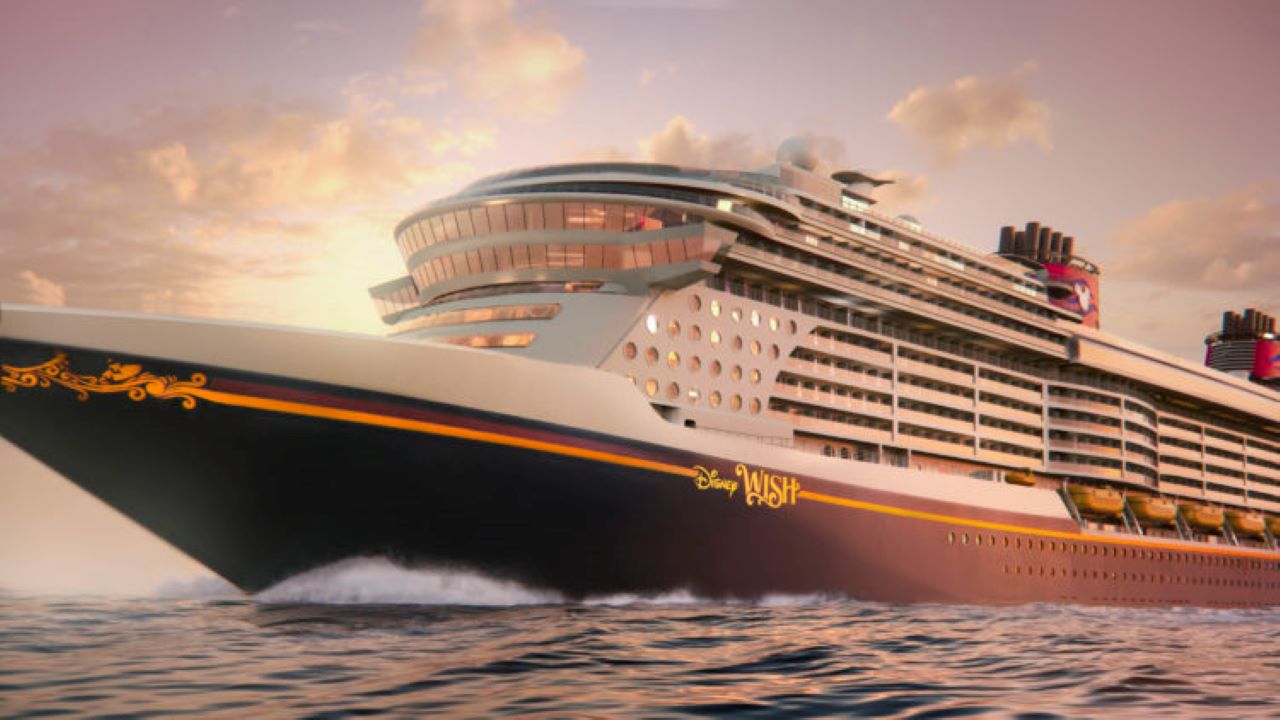 Disney Wish will be the first vessel among Disney's cruise ships to be powered by LNG. Credit: Disney.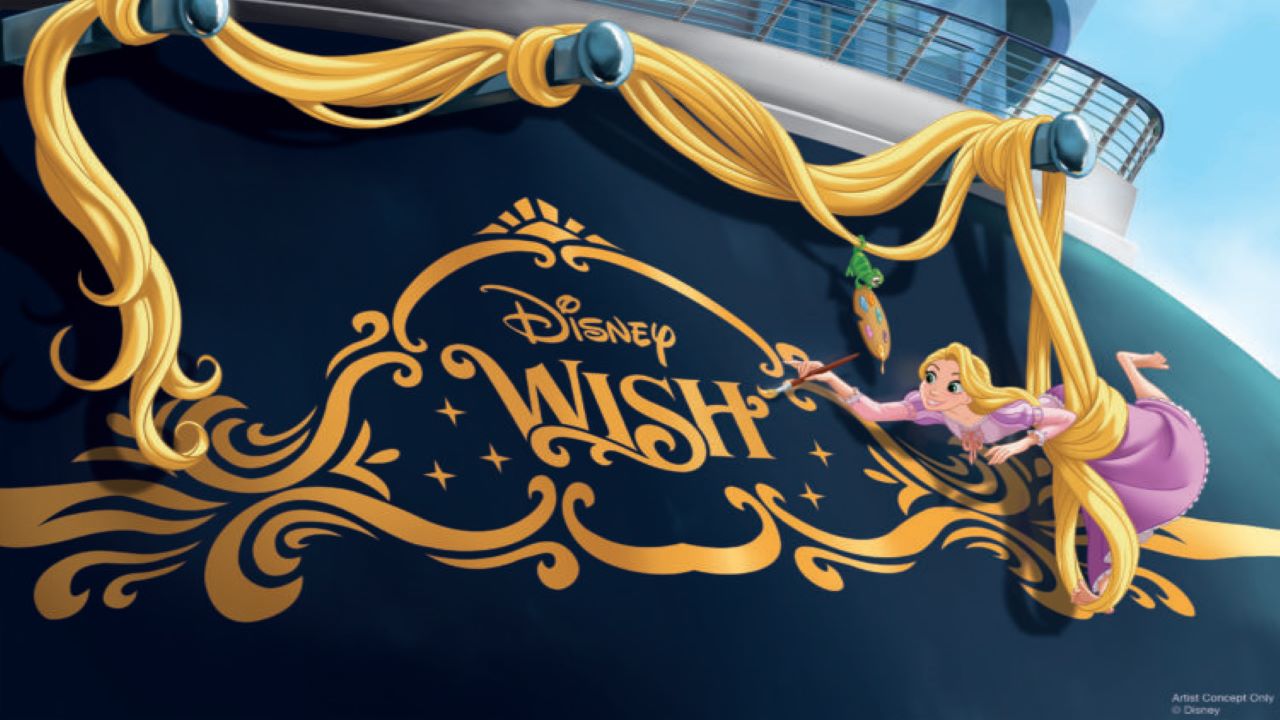 Disney Wish is a new Triton-class cruise ship that is expected to enter service in mid-2022. Credit: Disney.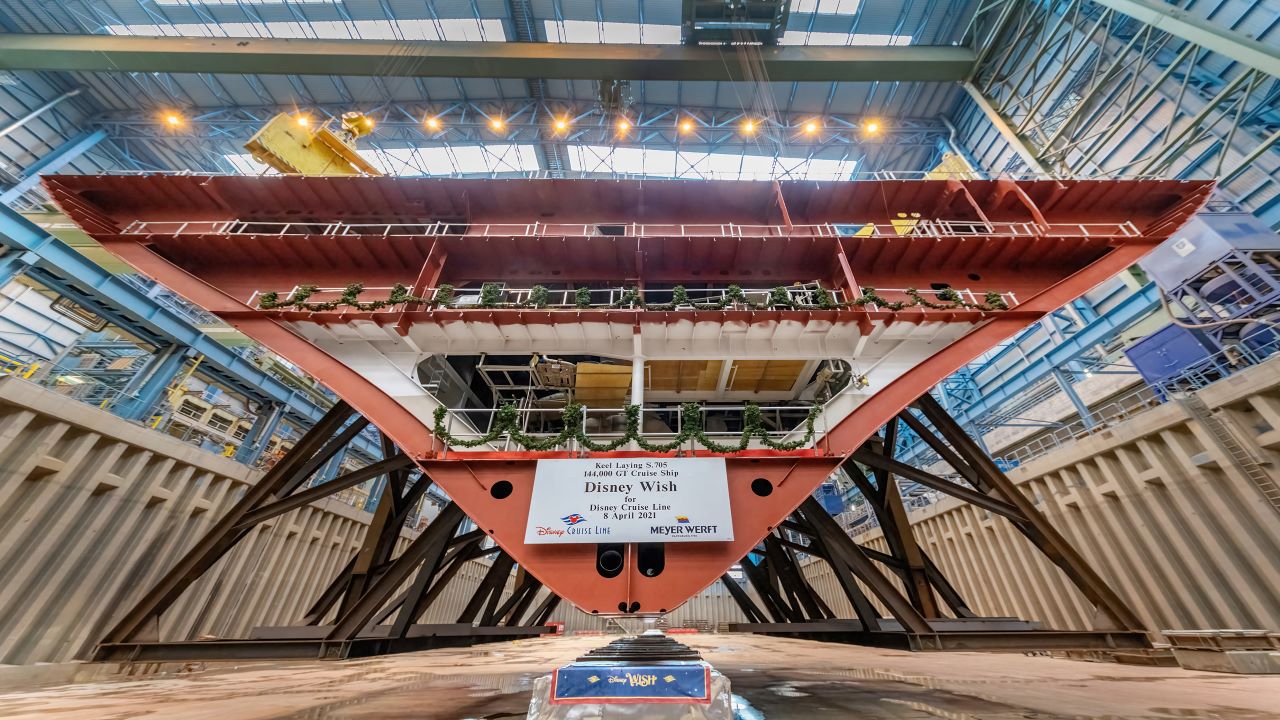 The keel-laying ceremony for the Disney Wish ship was held at the Meyer Werft shipyard in Papenburg, Germany, in April 2021. Credit: Meyer Werft GmbH & Co. KG.
Disney Wish is a new Triton-class cruise ship currently under construction at the Meyer Werft shipyard in Germany.
It is the fifth ship in the fleet of Disney Cruise Line, a cruise line operator based in the US and a subsidiary of multi-national mass media and entertainment conglomerate, The Walt Disney Company. Disney Wish is also the first in a series of three new cruise ships that are expected to join the company's fleet by 2025.
The keel-laying ceremony for the Disney Wish cruise ship was held in April 2021, while the first steel was cut for the vessel in March 2020.  Disney Wish is expected to be delivered in 2021 with its maiden voyage scheduled in mid-2022.
Disney Wish cruise ship design and features
Disney Wish will be larger than Disney Dream and Disney Fantasy, the first two ships in the fleet that entered service in 2011 and 2012 respectively. Its design centres around a motif of 'enchantment', which will be expressed through a range of Disney stories that will be represented onboard, including Disney, Pixar, Star Wars, and Marvel.
The Disney Cruise Line tradition of an elegant, classical exterior design will be continued with Disney Wish in the emblematic colours of Mickey Mouse, a cartoon character created by The Walt Disney Company. The new cruise ship will feature filigree artwork of Captain Minnie Mouse on the bow, while the stern will feature a custom sculpture of Rapunzel, a fictional character in one of Walt Disney's feature films.
The 341m-long, 144,000t Disney Wish cruise ship will feature 1,250 guest staterooms to accommodate up to 4,000 guests.
The ship will feature The Grand Hall, a three-storied fairy tale castle-inspired atrium with bright, airy, and elegant space, which will serve as the gateway for guests as they first step onboard the rest of the ship.
The Grand Hall will include an oversized chandelier and its design will be finished with Gothic, Baroque, and French Rococo architecture influences that will be prominent in the columns, carvings, trimmings, and adornments of the hall.
The base of the grand staircase in the Grand Hall will feature a bronze statue of Walt Disney's Cinderella character. Other design features of the Grand Hall include stained glass railings and floor carpeting embellished with icons from the Cinderella film. The hall will also include delicate metalwork and light fixtures inspired by Cinderella's carriage and glass slipper.
Staterooms and accommodation
Staterooms onboard the ship will include four categories – Inside (121), Outside (1,133), Verandah (948), and Oceanview (185). Some of the staterooms will be accessible for persons with disabilities.
The Standard Inside stateroom is expected to have more space than that of similar category rooms of other cruise ships, while the Deluxe Oceanview stateroom will offer passengers views from the window of the room.
The Deluxe Oceanview stateroom with verandah will be equipped with more square footage and a private place offering views of the sea. Staterooms in the Concierge category will include one and two-storey royal suites with verandah, one-bedroom suite with verandah, and family staterooms with verandah.
Propulsion and performance
Disney Wish will be equipped with a liquefied natural gas (LNG)-powered propulsion system. It will be the first ship among the Disney Cruise Line fleet to feature an eco-friendly LNG drive system. The ship will be able to achieve a cruising speed of 19.5k and a maximum speed of 23k.
Itineraries of Disney Wish
The maiden voyage of the cruise ship is planned to start in June 2022, featuring a special five-night trip with stops in Nassau, Bahamas, and Disney's private island, Castaway Cay.
The inaugural season will see Disney Wish leave its new homeport of Port Canaveral, Florida, to undertake three- and four-night cruises to Nassau and Castaway Cay. Bookings for the season will be opened to the public on 27 May 2021. The itinerary also includes a three-night, members-only cruise to Castaway Cay.
Contractors involved
Meyer Werft, a German builder of luxury passenger ships, was contracted by Disney Cruise Line to build three new cruise ships, including Disney Wish.
The shipyard built the Disney Dream and Disney Fantasy ships for Disney Cruise Line under a previous contract.