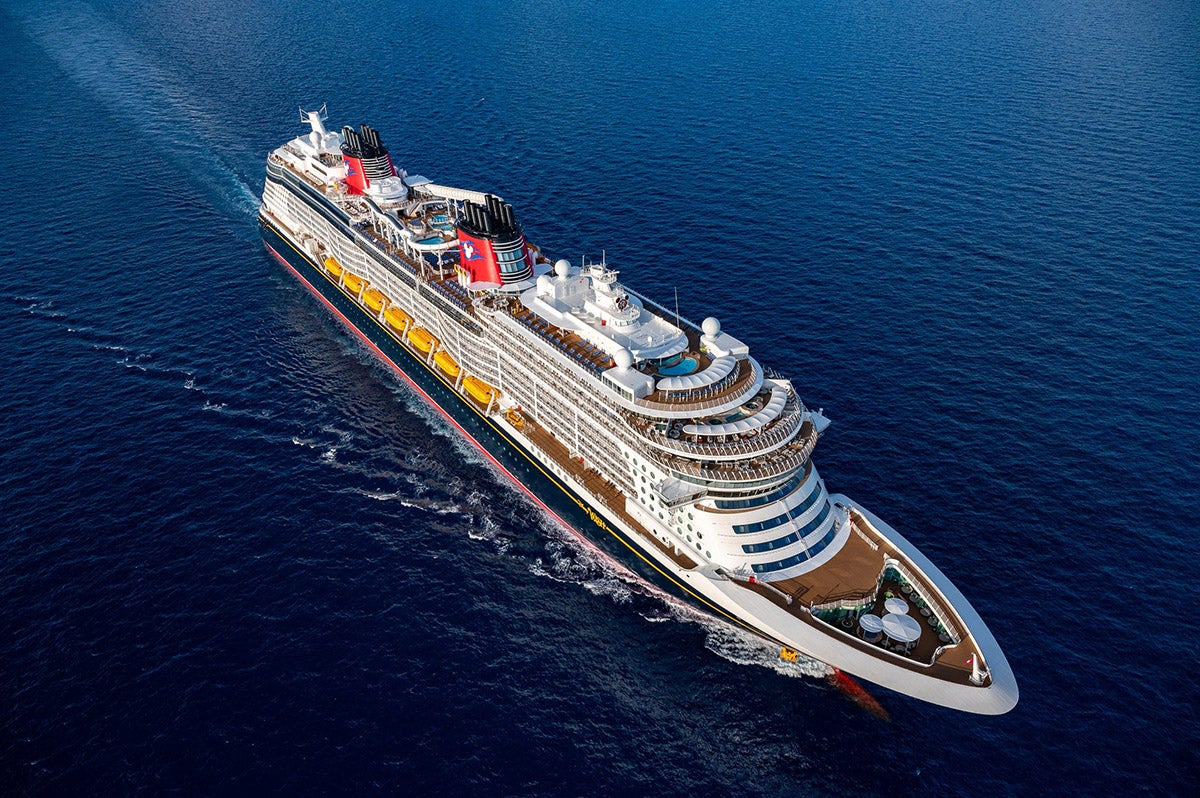 The Walt Disney Company, of which Disney Cruise Line is a subsidiary, is aiming to achieve net zero by 2030.
To support this goal, the 341-metre Disney Wish, the fleet's newest and fifth ship, has been equipped with technologies and systems that improve fuel efficiency, reduce emissions and cut energy consumption.  
Barry Compagnoni, Disney Cruise Line's VP for safety, security, and environmental policy and compliance, speaks to Ship Technology to explain more.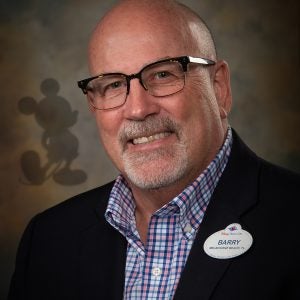 Frances Marcellin: Disney Cruise Line has announced that Disney Wish will be "almost 30% more fuel efficient and emit approximately 20% less greenhouse gases". Can you confirm what that comparison is related to and how it achieves this?
Barry Compagnoni: Disney Wish is estimated to be nearly 30% more fuel efficient and emit approximately 20% fewer greenhouse gases – these savings are compared to a ship of the same size if it were to use traditional marine fuel and lack the numerous environmental technologies installed throughout. 
It achieves these savings through a combination of liquefied natural gas (LNG) and numerous advances in cruise ship design and technology, including next-generation heating and cooling systems, expansive use of LED lighting, a best-in-class wastewater purification system and hydrodynamic hull and propulsion designs. 
How well do you
really

know your competitors?

Access the most comprehensive Company Profiles on the market, powered by GlobalData. Save hours of research. Gain competitive edge.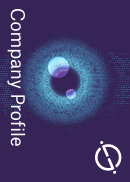 Company Profile – free sample
Thank you!
Your download email will arrive shortly
Not ready to buy yet? Download a free sample
We are confident about the unique quality of our Company Profiles. However, we want you to make the most beneficial decision for your business, so we offer a free sample that you can download by submitting the below form
By GlobalData
FM: Disney Cruise Line is aiming to be net-zero by 2030, in line with the Walt Disney Company's goal, which means all carbon emissions will be counterbalanced by carbon removal from operations. What strategies and procedures have been implemented in support of this target?
BC: In support of The Walt Disney Company's goal to reach net-zero emissions by 2030, Disney Cruise Line is dedicated to minimising our impact on the environment through efforts focused on utilising new technologies, increasing fuel efficiency, minimising waste, and promoting conservation worldwide.  
Across our fleet, each ship has a dedicated environmental officer who is ranked among the most senior leaders onboard and is charged with monitoring the ship's water quality and supply, training all officers and crew members, and overseeing multiple environmental initiatives.
Specific to the Disney Wish, the ship was designed to be among the most fuel and energy-efficient cruise ships on the water through a combination of LNG and numerous advances in ship design.  
We are also increasing the use of solar power at our destinations in The Bahamas. A solar array at Disney's Castaway Cay, located in the Abaco chain of islands, is designed to produce up to 70% of the island's electricity needs. At our new second island destination, underway in Eleuthera at Lighthouse Point, 90% of the electricity needs will be met by an on-site solar array.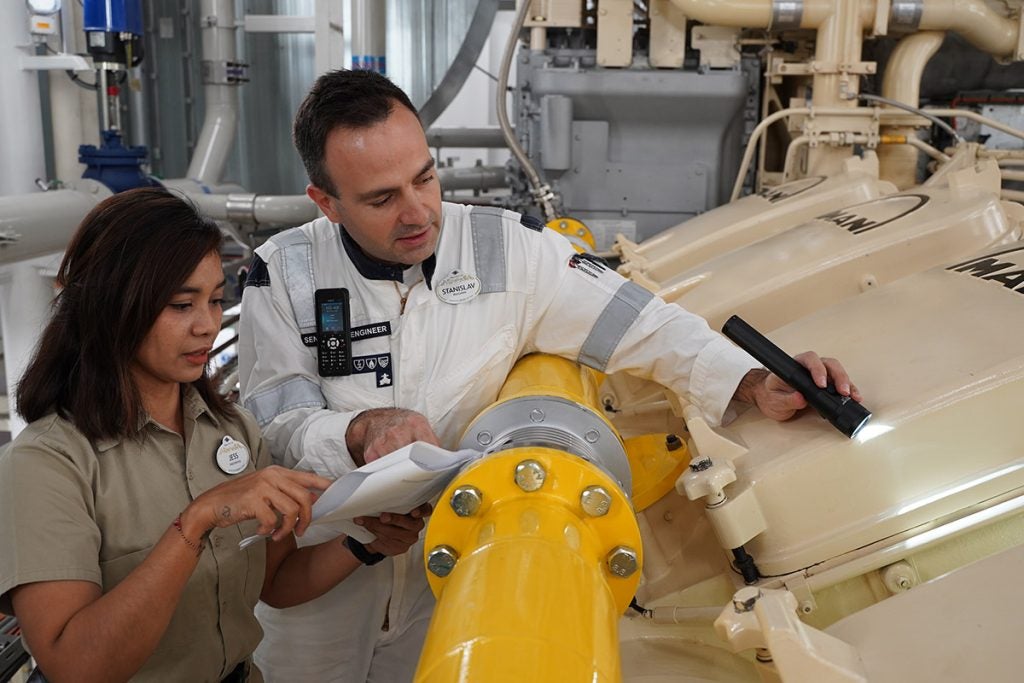 FM: How does the ultra-low sulphur fuel on four of Disney's fleet compare to LNG, and why did you decide to use LNG on Disney Wish? What benefits does it bring? 
BC: In 2020, we started using ultra-low-sulphur fuel onboard the Magic and Dream classes of ships to reduce our overall greenhouse gas emissions to levels beyond international regulations that were in place at the time.
For Disney Wish, we purposefully selected a fuel source that is the cleanest burning marine fuel available at scale today. Compared to traditional diesel or marine fuel, Disney Wish's use of LNG eliminates nearly all harmful sulphur oxides and particulate matter emissions, reduces the emission of nitrogen oxide by 37%, and reduces onboard carbon dioxide emissions by approximately 20%.
We've also announced that our newly acquired ship [previously known as Global Dream] will be green methanol ready and an early user of one of the most promising low-emission fuels being developed for the maritime industry.
FM: You have "next-generation heating and cooling systems" on board, please can you describe them?
BC: Heating and cooling systems aboard any cruise ship are among the main draws on the ship's electricity, so we looked at these systems with intense scrutiny. For example, we installed variable-control fans that respond in real-time to the heating and cooling needs across the ship, delivering the right amount of air to the right places at the right time.
Even the fans in the ship's engine room and galleys are speed-controlled to ensure a comfortable temperature for our crew while saving energy. Added up, using these responsive fans across the ship saves approximately 1,500 tonnes of fuel each year compared to using traditional systems that don't adjust their speeds or respond to room conditions.
Another innovation that I especially like to share is how we turn hot into cold aboard the ship. Briefly, the LNG fuel is supercooled when it is brought onboard and must be warmed before it can power the ship. We use excess heat from the engine to warm the LNG, which then provides us with leftover cold energy that was pulled out of the fuel tanks. We recycle that cold energy to chill the water that feeds our air conditioning units.
This interconnected system saves Disney Wish another 200 tonnes of fuel per year.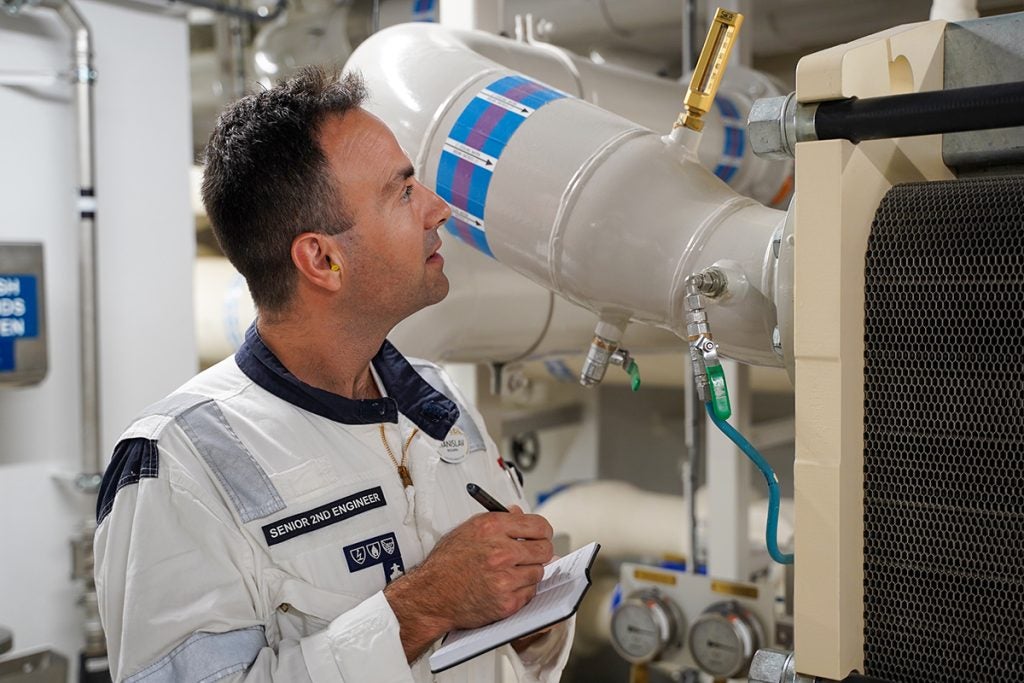 FM: LED lighting powers 90% of lighting on board, what benefits does it bring?
BC: Using LED lighting for approximately 90% of all lighting needs on the Disney Wish reduces energy consumption from lighting by nearly 30%. Additionally, LED bulbs give off less heat than traditional incandescent ones, so we see even more energy savings as the ship's air conditioning systems can run a bit less.
Looking across the fleet, we continue to install more LED bulbs onboard our Magic and Dream classes of ship. In fact, we just converted all guest stateroom lighting to LED bulbs aboard the Disney Magic during her recent drydock.
FM: What water purification systems are you using?
BC: All Disney Cruise Line ships feature Advanced Wastewater Purification (AWP) systems that utilise natural processes to treat and purify onboard wastewater to levels far exceeding international shipping standards and in some cases shoreside potable water standards.  
The AWP onboard the Disney Wish is best-in-class from an energy consumption perspective, it saves more than 500 tonnes of fuel each year compared to a more traditional AWP.
FM: A press release states that "Disney Wish will save approximately 7.5 million gallons of fresh water each year by recycling naturally occurring condensation and using it for onboard laundry facilities and cleaning" – can you describe the process that makes this possible?
BC: Just like water droplets form on the outside of a cold cup, condensation accumulates on our ship's air conditioning units.
Across our fleet, we capture that naturally occurring fresh, clean water and re-purpose it to clean the outer decks of our ships and in our onboard laundry facilities.
Disney Wish also makes freshwater at sea exclusively through reverse osmosis, which uses a series of filters and membranes to convert seawater into potable water. Doing so minimises our need to have any fresh water delivered to the ship.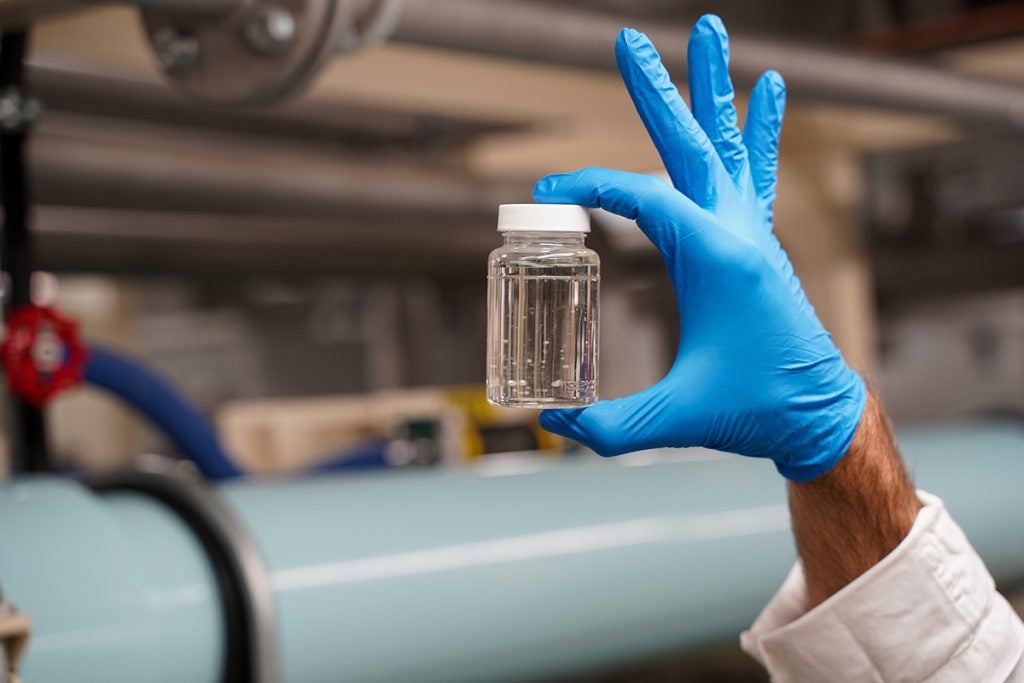 FM: Can you describe how the hydrodynamic hull and propeller limit the ship's water resistance and reduce the amount of engine power needed to propel the ship?
BC: The hull and propulsion system were designed to help Disney Wish glide through the water with ease. To start, the overall shape of the ship – from bow to stern – was intentionally streamlined for the ship's cruising speed to reduce its drag while at sea. The hull is also coated with a slick, silicone-based paint that further reduces friction against the water and even helps reduce marine life growth on the bottom of the ship.
As for the propulsion system, the ship uses two Azipod units, which are hydrodynamically efficient and allowed for the hull's streamlined design. The ship's Azipods can also adjust their angle in precise ways to respond to changing conditions underwater, further increasing their ability to efficiently propel the ship. Even the propellors attached to the Azipods were optimally designed for peak performance.
Combined, this approach saves the Disney Wish 1,800 tonnes of fuel annually when compared to a similar sized ship without these innovations. By using less fuel, the ship will reduce its annual emissions by 6%.
The hulls of our Magic and Dream classes of ships are also coated with a special blend of materials that both reduce friction and limit the growth of marine life.