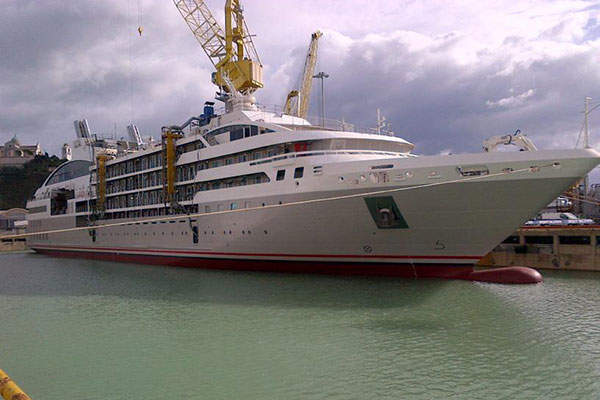 Ponant's Le Lyrial cruise ship was delivered on 11 April 2015.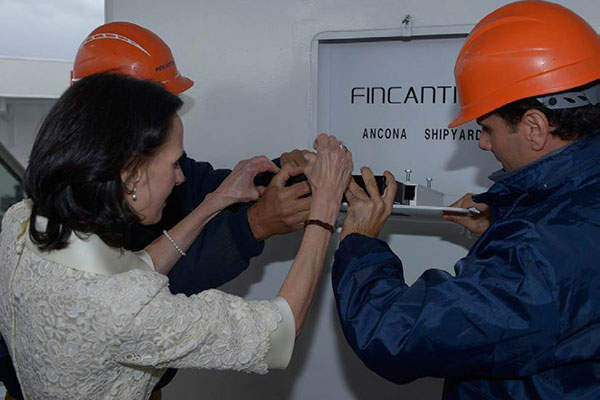 Le Lyrial was launched at Fincantieri's Ancona shipyard, Italy, in October 2014.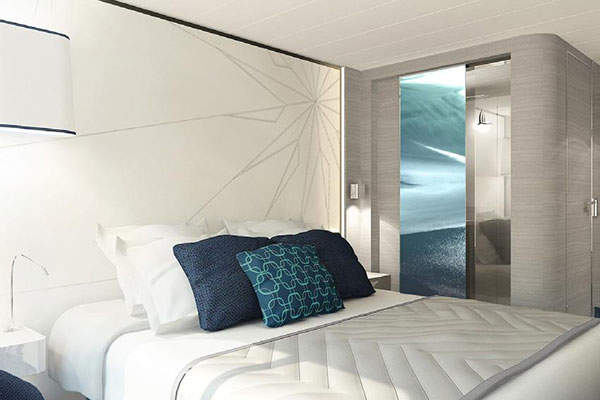 Artist's impression of Le Lyrial's reception area.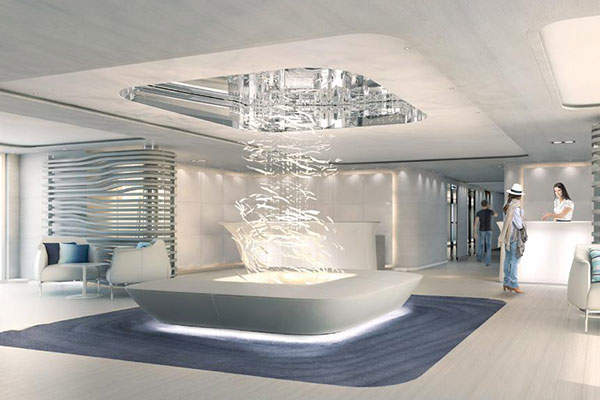 The number of staterooms and suites on Le Lyrial has been reduced to 122 compared with her three sister-ships, which each have 132.
The interior design of Le Lyrial is inspired from the ship's proposed cruise destinations.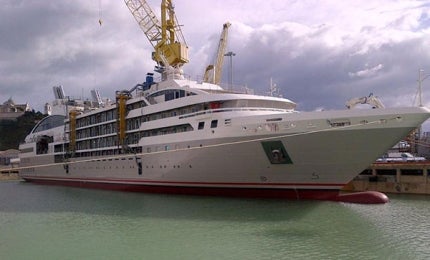 Le Lyrial is the last in the series of Ponant's four super-luxury sister-ships. The new ship was delivered on 11 April 2015.
Fincantieri was awarded the construction contract for Le Lyrial in July 2013, the vessel's keel was laid in May 2014 and the launching ceremony was held at Fincantieri's Ancona shipyard, Italy, in October 2014. The interior designer for the cruise ship was the architect Jean-Philippe Nuel.
Le Lyrial cruise ship design
Le Lyrial has an overall length of 142m, a width of 18m, a draft of 4.6m, and a gross tonnage of 10,992t. It can accommodate between 224 and 264 guests, as well as 140 crew members.
"The new ship was delivered on 11 April 2015."
The small-sized vessel resembles a mega yacht, and is capable of reaching ports and destinations inaccessible to larger cruise vessels, and touts of a light hull, a narrow bow, sleek lines, in addition to contemporary technologies and interior designs.
Inspired by the proposed destinations, the interiors are given a colour scheme integrating grey-blue and turquoise blue to blend with the Polar ice and the Mediterranean Sea respectively, and blue light to suit the future pole star Vega, the principal star in the northern hemisphere's Lyra constellation. The ship's name has a reference to the latter.
The vessel is classed by Bureau Veritas and has been awarded the Ice class, for navigation in polar and sub-polar regions, and the Green Ship label for its dynamic positioning system, electric propulsion, energy-efficient engines, onboard waste and sewage treatment plant, low-energy lighting system and low-exhaust emissions. It has also been awarded the Comfort-class label for generating low levels of vibration and noise.
The ship is equipped with its own fleet of Zodiac Mark V heavy-duty (HD) work boats.
Suites and staterooms of Le Lyrial super luxury cruise ship
Compared with her sister ships, Le Austral, Le Boreal and Le Soleal, which had 132 staterooms and suites, Le Lyrial has 122 staterooms and suites. Up to 94% of the suites and staterooms on Le Lyrial feature a private balcony. The 55m² Owner's Suite with a private 12m² balcony is located on Deck 6.
Deck 6 further accommodates three Deluxe suites, a Grand Deluxe suite, eight Privilege suites and a Prestige stateroom.
Deck 5 features 37 Prestige staterooms, Deck 4 accommodates 35 Prestige staterooms and Deck 3 features 28 Deluxe staterooms and eight Superior staterooms.
---
---
Costa Diadema (also known as Costa Tiara) is a new cruise ship built by Fincantieri at its Marghera shipyard in Venice.
---
The number of suites and staterooms can be configured flexibly by varying their sizes.
Public areas of the small cruise ship
The ship offers two restaurants, a refined gastronomical restaurant named Marina on Deck 2 that serves French cuisine and the Grill Restaurant on Deck 6, which opens up to the pool area.
Other public areas include the Wellbeing Centre integrating a spa, a fitness room, a hair salon and experts and products from the French cosmetic house SOTHYS™, the panoramic terrace on Deck 6, the leisure area on Deck 5, internet area on Deck 6, the theatre on Deck 4, the main lounge on Deck 3 integrating a shop, a reception desk and an excursion desk, the medical centre on Deck 3, two indoor bars on Decks 3 and 5, and an open bar and library on Deck 6.
Amenities
Each of the suites and staterooms are provided with amenities, including individually controlled air-conditioning, a king-size or twin beds, mini-bar, flatscreen satellite TV, iPod players, desk with stationery, an electronic safe, French bath products, a dressing table and hairdryer, bath robes, a satellite direct line telephone, 24h room service and Wi-Fi connectivity.
Le Lyrial cruise ship propulsion
The super-luxury cruise ship is equipped with two electric motors with an output of 2,300kW each and diesel engines with an installed capacity of 7,200kW, using less heavy and less polluting marine diesel oil (MDO). The propulsion provides the vessel a cruising speed of 14kt.