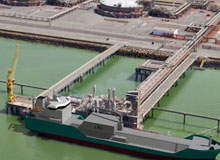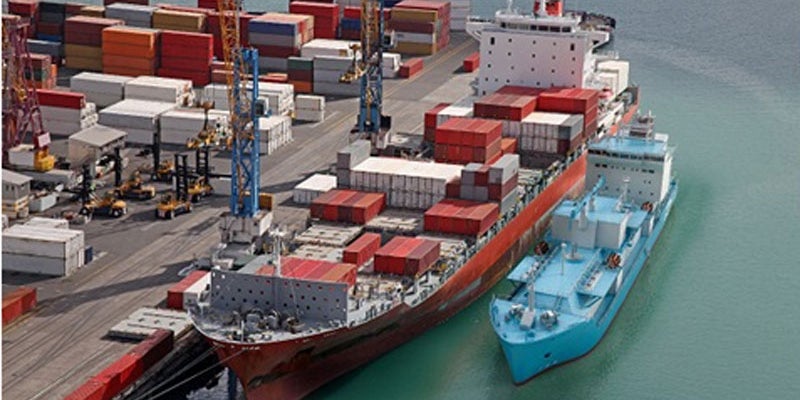 The world's first LNG bunkering vessel for refuelling LNG-powered vessels at sea is being built by Hanjin Heavy Industries & Construction (HHIC) in Korea, under an agreement between Nippon Yusen Kaisha (NYK), Mitsubishi Corporation and GDF-SUEZ.
The vessel is currently under construction at HHIC's Yeongdo Shipyard in Busan for delivery in the second half of 2016. It will be home-ported at the Port of Zeebrugge, Belgium. NYK Energy Transport (Atlantic) will operate the vessel to supply liquefied natural gas (LNG) to LNG-fuelled vessels operating principally in the North Sea and the Baltic Sea.
"The vessel is currently under construction at HHIC's Yeongdo Shipyard in Busan for delivery in the second half of 2016."
The fuel will be delivered through at sea via ship-to-ship transfer against the conventional method of supplying LNG to ships through LNG storage tank on the land or offshore LNG receiving terminal.
Development of the LNG bunkering vessel
NYK signed a framework agreement with GDF SUEZ and Mitsubishi Corporation to initiate the development for offering LNG bunkering services in May 2014. Under the initiative, the partners decided to build an LNG bunkering vessel to serve as a key infrastructure for the business, ensuring the distribution of LNG fuel in the Northern Europe Emissions Controlled Area (ECA).
On behalf of the partnership, NYK placed a contract with HHIC for an LNG bunkering vessel in July 2014. An LNG bunkering contract was also signed between GDF SUEZ and United European Car Carriers (UECC), a leading short-sea operator.
Bureau Veritas classification society was selected to class the unique LNG bunkering vessel, in September 2014. Fluxys signed an agreement with ENGIE, Mitsubishi and NYK Line to acquire 25% stake in the vessel in October 2015.
The vessel will be chartered by the LNG bunkering joint venture formed by ENGIE, Mitsubishi and NYK. It will receive LNG from Fluxys LNG terminal in Zeebrugge under ENGIE's long-term access rights at the terminal and supply through ship-to-ship transfer to LNG-fuelled car carriers operated by UECC, as well as other LNG-powered vessels operating in the North Sea and the Baltic Sea.
Design and features of the LNG bunkering vessel
The LNG bunker barge will be built and equipped to the highest safety and environment-friendly standards. It will have an overall length of 111m, beam of 16.8m, and a draft of 4.9m.
The vessel will have a gross tonnage of 6,000t and can carry 5,100m³ of LNG for ships' fuel stored at 4Bar in two International Maritime Organization (IMO) Type C independent pressurised tanks.
It will be assigned with the notations, including I + HULL + MACH, Liquefied Gas Carrier, IMO type 2G (-163°C, 4.0 barg), Unrestricted navigation, Dual Fuel, + AUT-UMS, + SYS – NEQ – 1, + Veristar Hull, AVM-DPS, Cleanship, Interwatersurvey, CPS (WBT), and Green Passport.
The bunkering vessel can refuel 5,100m³ of LNG at a time without additional charging. The propellers and auxiliary propulsion units will provide high manoeuvrability and berthing capability to the vessel. It will avoid the need for a separate berthing support ship to refuel another vessel on the sea.
Propulsion
The LNG bunkering vessel will be powered by dual-fuel diesel electric propulsion system integrating twin azipods for high manoeuvrability. The power plant will burn low-sulphur marine gas oil (MGO), marine diesel oil (MDO) or LNG.
The LNG-powered vessel will have a much lower emission rate compared with other vessels using traditional petroleum-based fuels. It will emit almost no sulphur oxide (SOx) and particulate matter (PM), while nitrogen oxide (NOx) and carbon dioxide (CO2) emissions will be reduced by up to 80% and 30% respectively.