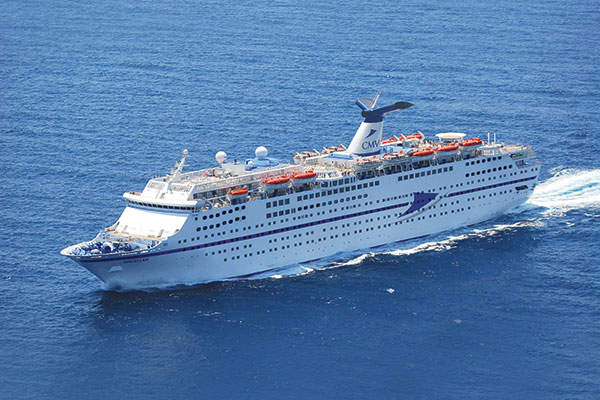 Magellan was launched in March 2015 from the London Cruise Terminal in Tilbury.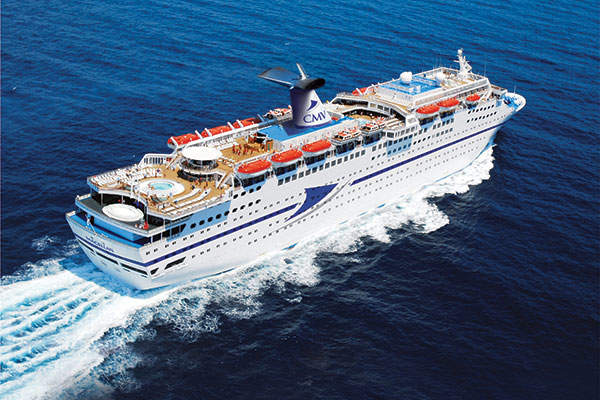 The Magellan holiday cruise-ship has nine decks.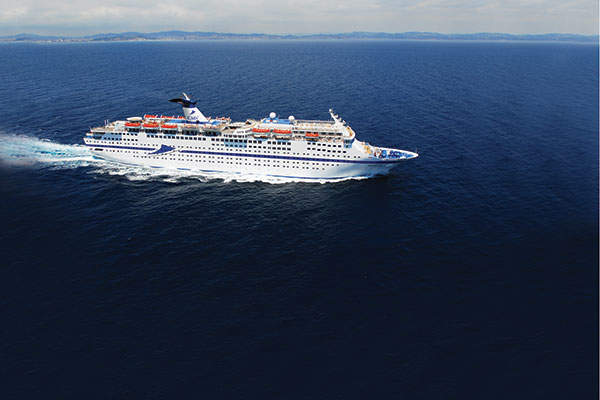 The ship's maiden cruise began in March 2015.
MS Magellan features 15 categories of cabins and suites.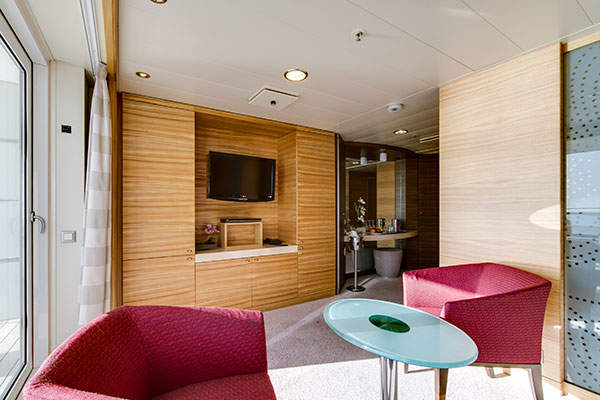 The cabins in MS Magellan are equipped with a flat-screen televisions.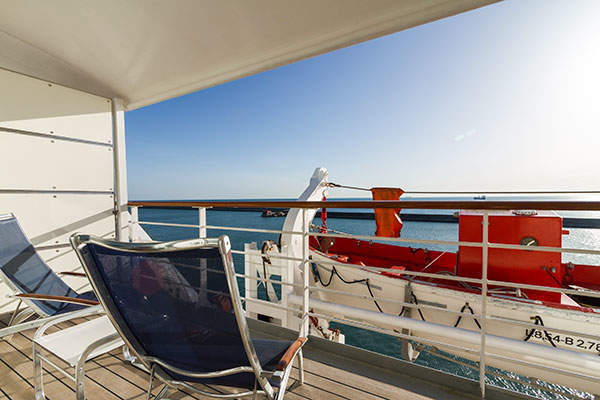 Comfortable lounge areas along the mall on the Magellan deck.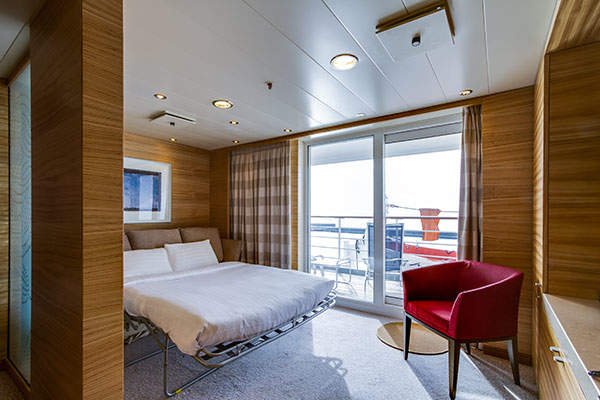 Air conditioned cabins in MS Magellan offer private en-suite facilities.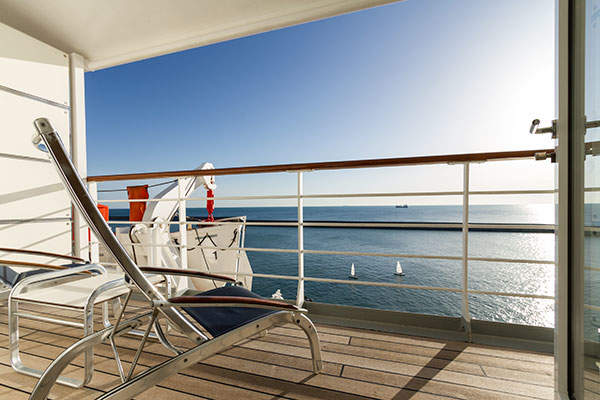 Ocean view from the Magellan cruise ship.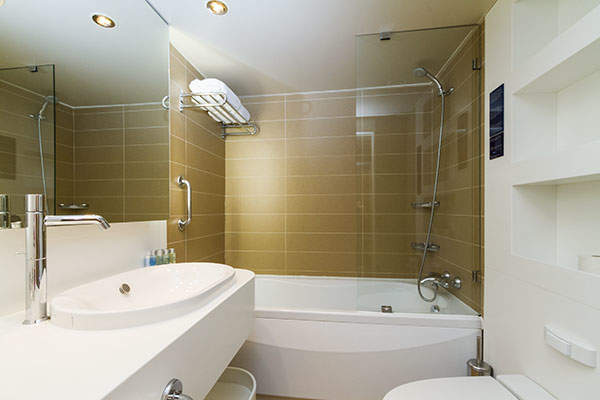 The cabins feature Jacuzzi bath and shower.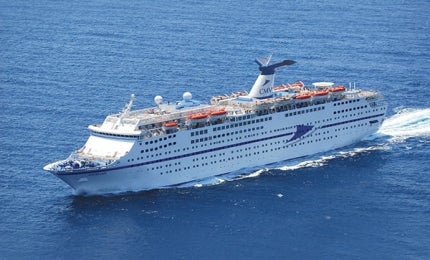 UK cruise operator Cruise & Maritime Voyages (CMV) launched a new holiday-class cruise ship named Magellan in March 2015 from the London Cruise Terminal in Tilbury. Delivered in January 2015, the vessel joined CMV's existing ocean fleet of adult-only ships Marco Polo, Astor and Azores.
Magellan was first introduced in 1985 as Carnival Cruise Lines' Holiday cruise ship and became one of the most significant ships in Carnival's fleet. It was built at Danish shipyard Aalborg Værft and later transferred to Iberocrucero, the Spanish subsidiary of Carnival, who renamed it as Grand Holiday. The vessel underwent a major refurbishment to become a sophisticated European cruise ship and was finally acquired by CMV's majority shareholder Global Maritime Group in 2014.
The maiden voyage of the ship took place on 15 March 2015 and included a 12-night cruise from London Tilbury to the Faroe Islands and Iceland.
MS Magellan cruise ship design
MS Magellan is a fully stabilised, air-conditioned ship with nine passenger decks and 726 cabins, including 14 balcony suites serviced by eight lifts. The ship accommodates 1,250 passengers.
"The vessel underwent a major refurbishment to become a sophisticated European cruise ship and was finally acquired by CMV's majority shareholder Global Maritime Group in 2014."
The 46,052gt ship has a length of 221.30m (726ft), draft of 7.7m (25.3ft) and a maximum beam of 28m (92ft). It can travel at a cruising speed of 15kt to 16kt.
Upon boarding the ship, the passengers are guided to two main stairwells and a centre light sculpture illuminating the glazed ceiling that gives an impression of spacious interiors.
The ship features wide corridors and liberal deck areas with wood-type decking. Lounges and panoramic seating are arranged at a number of places to completely experience the scenic cruise programme.
Many changes have been made to enhance the facilities of the ship, including the new CMV livery, but the iconic-shaped funnel gull wings remained the same. The gull wings are intended to stop smoke from falling on decks in the centre and aft when sailing with a following wind.
Accommodation onboard the oceangoing cruise ship
The MS Magellan cruise ship features a wide range of public areas and deck spaces. It offers 15 categories of cabins and suites segregated according to deck position, including Standard, Superior, Premium, Junior Suite, Deluxe Suite and Royal Suite.
The air-conditioned cabins and suites offer private en-suite facilities, ample wardrobe and storage space, flat-screen television, mirrored dressing table, hairdryer, and personal safe.
Specially-designed ocean view cabins feature windows allowing natural light whereas the inner cabins have artificial light only.
The nine passenger decks aboard Magellan are Caribbean Deck 4, Baltic Reception Deck 5, Atlantic Main Deck 6, Pacific Upper Deck 7, Amundsen Deck 8, Magellan Deck 9, Columbus Deck 10, Navigator Deck 11, and Sun Deck 12.
Dining and entertainment facilities onboard Magellan
Magellan offers wide range of leisure facilities including comfortable lounges such as the two-tier theatre style Magellan show lounge, Columbus Club and Scott's, Hamptons lounge bar, and Captain's Club.
---
---
Britannia is a cruise liner constructed by Fincantieri for the British cruise line Peninsular and Oriental (P&O) Cruises.
---
Dining facilities aboard the vessel include Waldorf and Kensington restaurants with two-sitting dining or the more informal Raffles Bistro style. These restaurants serve full English breakfast, a five-course lunch and a delightful dinner.
The vessel also features two outdoor swimming pools, three whirlpools and expansive deck areas for daily exercise and relaxation. A wellness centre equipped with state-of-the-art treatment rooms, relaxation area and sauna offers hairdressing and beauty treatments, and extensive menu of massage treatments.
Entertainment facilities on the vessel include new additions programme, laugh on the ocean, guest speeches and CMV club class, which allows passengers to play games such as bridge, backgammon and chess.
Engine and propulsion
The propulsion system integrates two 11,200kW Sulzer type engines, three 3,750kW Watsila generators and two four-bladed Kamewa Ni-Al Bronze propellers.
MS Magellan itineraries
Upon completion of its maiden voyage, Magellan will start a summer programme in which it will visit Norway's Fjordland, the North Cape, Scandinavian Cities, the UK, Iceland, Baltic Cities, St Petersburg and the Canary Islands. In late 2015-early 2016, Magellan will sail to warmer climatic zones, including the West Indies, Canary Islands and Madeira, and the Amazon.