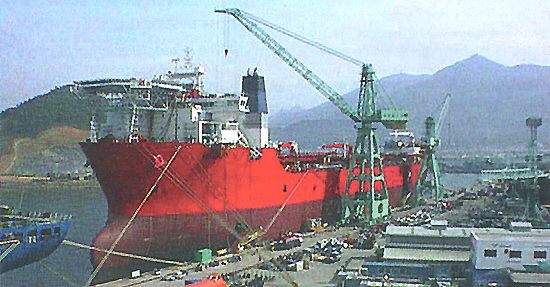 Navion Munin is the second MST(Multipurpose Shuttle Tanker) vessel in service.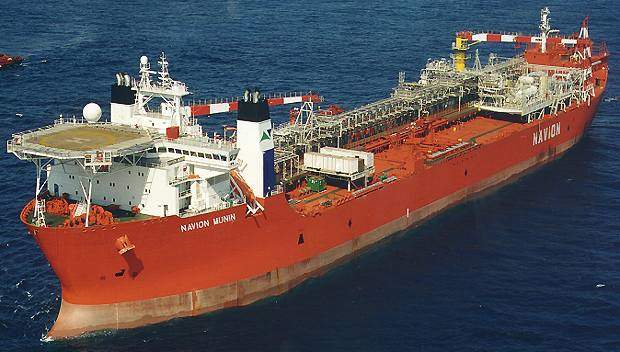 The Navion Munin cargo tank section consists of 18 cargo tanks plus two slop tanks, giving a total cargo capacity of 101,400m³.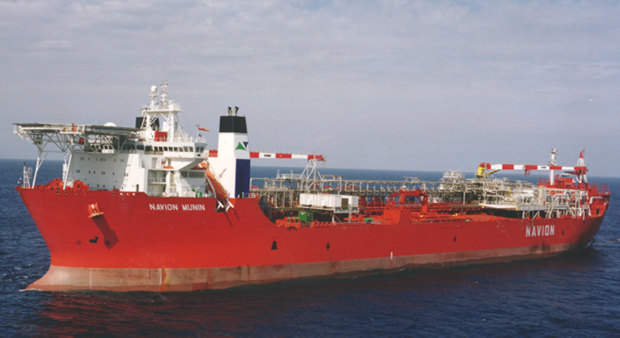 Navion Munin is moored using the submerged turret system that was originally designed for shuttle tanker loading.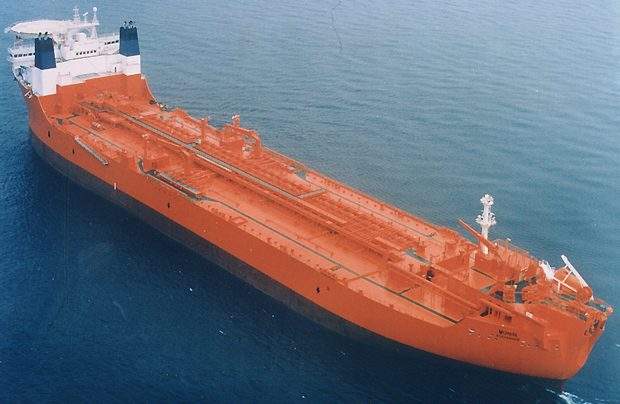 The production on-board Navion Munin is designed to process the wide range of oil and water rates, and all facilities are designed to operate under severe metocean conditions.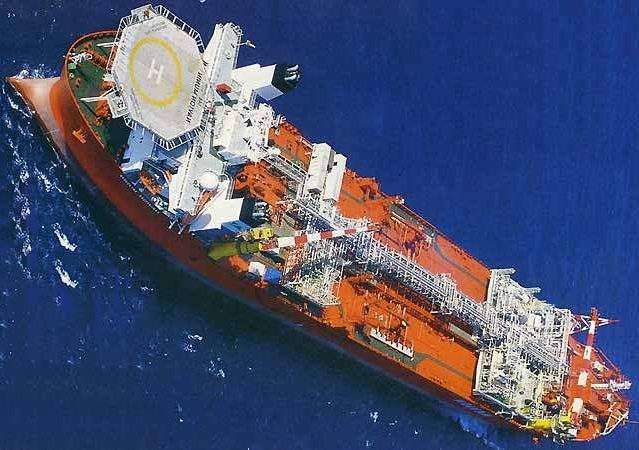 Navion Munin has been operating offshore China on the Lufeng field.
Development of the Lufeng-21 field in the South China Sea presented serious climatic and economic obstacles to its Norwegian operator Statoil. With estimated recoverable reserves of no more than 30m barrels, it was described as 'marginal' at best, and lying in a major typhoon belt meant special design features would have to be incorporated into any project.
The challenge, however, was taken up by Navion Maritime, another Norwegian company that is well-established as a niche production contractor specialising in smaller fields of up to 100m barrels, and remote from any infrastructure.
Navion's philosophy is based on leasing and reusability with the design and construction of field-specific vessels to be owned by field licensees. With a budget of less than $250m, the leasing approach made a radical difference to field development economics.
For Statoil, this meant the construction of a new floating production, storage and offloading unit – the Navion Munin. She is a production ship that incorporates a new type of technology, called the multipurpose shuttle tanker (MST) concept, and has lived up to expectations since the first oil flowed at the beginning of 1998.
On 1 October 2001, Munin was purchased by Blue Water from Navion. The vessel had produced oil from Statoil's Lufeng field from December 1997 to 2002. After being temporarily relocated to the Xijiang field, Munin returned to the Lufeng Field in the second quarter of 2005 for a minimum fixed period of three years.
Design
The field was finally developed by a tripartite venture involving Navion, Advanced Production Systems (a Statoil / Aker Maritime company), which provided the process facilities and Stolt Comex Seaway that installed the subsea trees. Provision of the submerged turret mooring system was subcontracted to APL and the production swivel to Framo Engineering, both partly owned by Navion.
"Navion Murin has a double hull and storage capacity for 640,000 barrels of oil."
The 101,220dwt Navion Munion was built at Samsung Heavy Industries in South Korea under the auspices of the Det Norske Veritas classification society. She has a double hull and storage capacity for 640,000 barrels of oil. Offloading to a shuttle tanker is by way of a floating hose over the stern.
The processing facilities can produce up to 60,000 barrels of oil per day and can handle up to 125,000 barrels per day of fluids in total. A total of 55 people can be accommodated on the ship.
Her principal dimensions are: overall length of 252m, moulded breadth of 42m, moulded depth of 23.2m and a draught of 15.85m. Deck area of the vessel is 7,280m².
Navion Munin is moored using the submerged turret system originally designed for shuttle tanker loading. However, for the Lufeng-21 project, it was designed for disconnection in six to eight hours in the face of oncoming typhoons. When disconnected, the submerged turret buoy drops away to a depth of 30m, from which it can easily be retrieved for reconnection once the typhoon has passed.
"Her average service speed is 13.9k."
The rotating swivel stack forms the interface between the topsides and subseas facilities. It carries two 7in production paths, a high voltage power path, hydraulic utility line and control signals. On disconnection, the stack is raised in its trolley and moved into a storage position.
Framo also provided the five mudline booster pumps. This was the first commercial application for this design and they require 2,000kW of power. They provide artificial lift to the five subsea wells to compensate for an early decline in reservoir pressure.
The pumps were installed using the ship's motion-compensated aft crane and conventional guidewires, and can be retrieved for maintenance in the same way. The crane can also be used for light intervention tasks on subsea trees.
Propulsion
Unlike some shell-like FPSOs, Navion Munion has its own diesel electric propulsion and dynamic positioning capacity. These are provided through four Wärstilä 6R46 engines, each developing 7,382bhp or a total of 29,528bhp.
There are two directional propellers to port and starboard, and two fixed pitch forward thrusters. Her service speed between locations is registered at 13.9k.