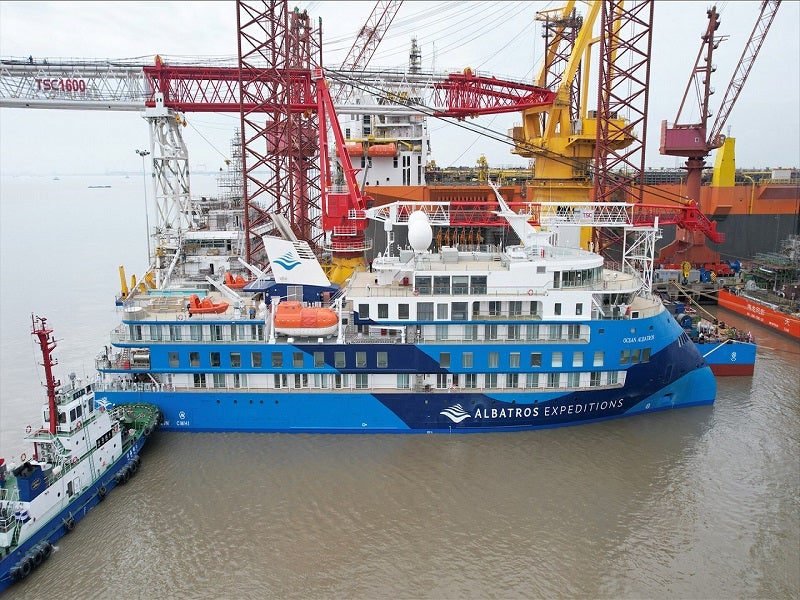 Ocean Albatros is a new polar expedition cruise ship operated by Albatros Expeditions. Credit: Ulstein.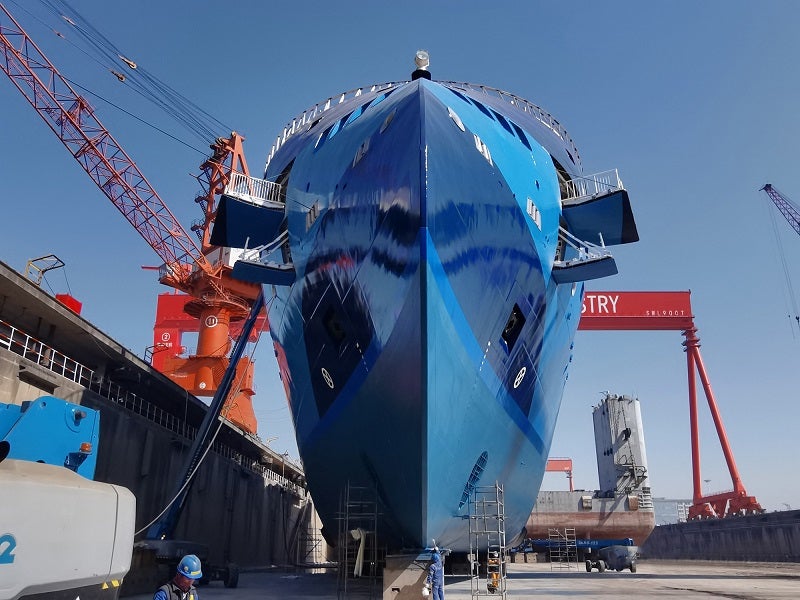 The vessel features X-Bow design by Ulstein. Credit: Ulstein.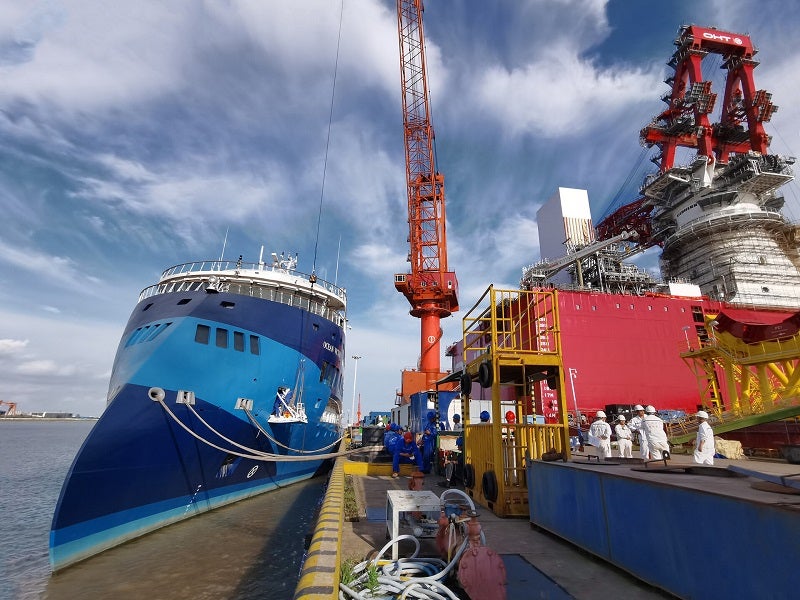 Ocean Albatros is the sister ship of Ocean Victory. Credit: Ulstein.
Ocean Albatros is a new polar expedition cruise ship operated by Danish adventure travel company Albatros Expeditions.
A keel-laying ceremony marking the official start of construction of the ship was held at China Merchant Heavy Industries' (CMHI) Haimen yard in China in January 2022.
The vessel was launched in September 2022 and delivered to SunStone Ships in April 2023. She features environmentally friendly designs similar to those of her sister ship, Ocean Victory.
Ocean Albatros is SunStone's sixth infinity-class expedition ship and the second such ship to be chartered by Albatros Expedition.
The design and equipment package for the vessel was provided by Ulstein Design & Solutions.
The vessel embarked on her maiden voyage from Longyearbyen, Svalbard, Norway, in June 2023. She will sail on expedition voyages in the Arctic and Antarctic polar regions.
Ocean Albatros design and features
Ocean Albatros is 104.4m long and 18.4m wide, with a draft of 5.1m. The vessel features nine decks and can accommodate up to 199 guests.
She is built to the highest Ice Class 1A and meets the standards of Polar Code 6. She features Ulstein's X-BOW hull design to reduce pitch/heave accelerations and speed loss in waves and increase the vessel's stability.
The vessel is powered by four tier-3 diesel engines and two electric engines, resulting in significantly lower fuel consumption and reduced emissions.
The vessel comes with safe-return-to-port and dynamic positioning features and is equipped with zero-speed stabilisers.
She also houses a fleet of 18 inflatable, motorised rubber zodiac boats for shore landings and excursions.
The ship's interior is influenced by Scandinavian design principles.
Accommodation details
Ocean Ablatros features a total of 95 staterooms that are divided into several categories.
The family suite, also called the Brynhilde Suite, is the largest of the stateroom categories with an area of 52m2. Located on deck seven, it features two interconnecting French balcony suites with a double bedroom and can accommodate up to five people on two double beds and a sofa bed.
The premium suite (Freydis Suite) is the second largest stateroom category, located on deck four. The 45m2 two-bedroom suite features a double bed, a sofa bed, a table and chair, a balcony and a spacious bathroom.
The junior suite (Category A), balcony suite (Category B) and balcony stateroom (Category C) feature 40m2, 32m2 and 22m2 of space respectively and feature a private balcony each.
Other stateroom categories from D to G include the 16m2 porthole stateroom, the 16m2 French balcony stateroom, the 20m2 triple stateroom and the 13m2 single stateroom.
Dining and other amenities onboard Ocean Albatros
The cruise ship features two onboard restaurants including the main restaurant located on deck five and a panorama speciality restaurant with an open deck dining facility on deck eight. A lounge bar is located on deck five, with another bar located on the pool deck on deck seven.
Guests can relax in the panorama sauna or work out at the fitness gym, both located on deck seven. They can also indulge in shopping at the Albatros Ocean Boutique on deck five.
The ship features a lecture room on deck five and two jacuzzis and an infinity swimming pool on deck seven.
An observation lounge and a viewing platform are located on decks eight and seven on the bow of the ship.
The vessel also has a medical facility on deck three.
Itinerary
Ocean Albartos embarked on her maiden voyage from Longyearbyen, Svalbard, Norway in June 2023. The vessel's maiden voyage involved an eight days and seven nights expedition cruise, visiting the Arctic landscapes of Svalbard.
The vessel's 2023 Arctic season will take guests on voyages to Svalbard, Iceland and Greenland.