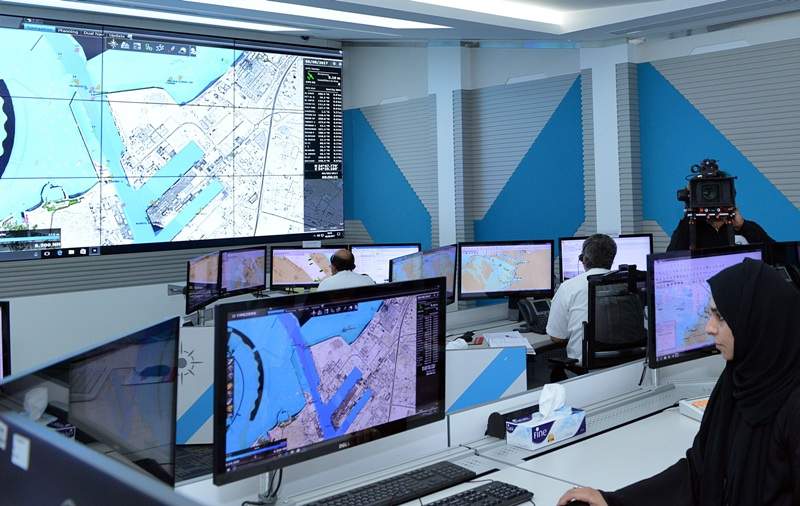 Stril Explorer is a multipurpose support vessel (MPSV) that is optimised to perform subsea operations. She is equipped and fitted for diving, surveying, field maintenance, acting as a ROV (remotely operated vehicle) and IMR (inspection, repair and maintenance) services.
Stril Explorer flies the Isle of Man flag. The vessel was built by the Norwegian ship-builder West Contractors and delivered to MR Subsea II in September 2010. Simon Møkster Shipping is the manager of the vessel.
Designed by Norway-based Multi Maritime, the vessel is classified as a general cargo carrier by Det Norske Veritas (DNV).
The vessel was chartered to Seahold Geoships Limited (SGL) in March 2011 for a minimum firm period 18 months.
Stril Explorer design features
Stril Explorer has a mono-hull ship design. A full length hanger is placed towards the centre of the ship. The hangar can be installed with larger subsea equipment in addition to two standard work class ROVs. A smaller hangar, designed for an air diving spread, is located aft.
"Stril Explorer is a multipurpose support vessel (MPSV)."
The deck area is 460m² and deck load capacity is 3,450t. Fuel oil tank capacity is 600m³, ballast water tank capacity is 1,700m³ and fresh water tank capacity is 120m³.
Gross tonnage of the vessel is 3,650t, while the net tonnage is 1,090t. Overall length is 76.4m and length between perpendiculars is 69.8m. Depth to main deck is 5.45m and moulded breadth is 16.20m.
Construction of the multipurpose support vessel
The vessel was ordered in 2007. The keel was laid in June 2008 and the launch ceremony took place in January 2010. A successful sea trial was completed in August and the naming ceremony was held in September 2010.
The hull was built at a shipyard in Turkey and outfitting was completed in Ølensvåg, Norway.
Accommodation and facilities onboard Stril
The vessel is certified to carry 20 marine crew and 50 special purpose personnel. The accommodation facilities include 16 one-man cabins and 27 two-man cabins. Five of the one-man cabins are provided with an office / day room.
Facilities onboard include a hospital, Heli lounge, mess room, two TV lounges, a conference room, gymnasium, coffee shop and sauna. A swimming pool is also present.
Propulsion and power
Stril Explorer is powered by four Caterpillar 3516B main engines. Each engine can generate 1,600kW. Propulsion is provided by two Schottel STP 1010 propulsion systems, each generating 1,200kW at 347rpm.
The vessel is fitted with two azimuth thrusters and one side thruster. The azimuth thrusters are of Schottel make and each can produce 800kW at 325rpm. The Brunvoll side thruster can produce 800kW at 1,750rpm.
The vessel is also equipped with four Marelli MJR 450 LB4 main generators, each of 1,600kW capacity. Emergency power to the client equipment is supplied by a Caterpillar C8 emergency generator of 220kW capacity.
Deck crane
The vessel is equipped with two TTS knuckle boom main cranes. The 60t AHC main crane is rated for a 1,500m working depth. The 10t AHC main crane is provided with a whip line for 1,500m working depth. A 10t deck/diving service crane rated for 100m depth and a three ton provision crane is also available.
Communication equipment on Westcon's Stril Explorer
The vessel is equipped with installations and systems necessary for communication. The radio system is installed according to the requirements of Global Maritime Distress and Safety System (GMDSS).
"The vessel was built by the Norwegian ship-builder West Contractors."
The vessel has two radars (S-Band and X-Band), two electronic chart display and information systems (ECDIS), three SGB Meridian Standard SR01-02 gyrocompasses and two MX-500 global positioning systems (GPS).
Other communication equipment includes Simrad AP-50 autopilot, JRC JLN-205 Colour Echosounder speed log, Kongsberg K-Pos 2 dynamic positioning system (DPS), Furuno FE 700 Echo Sounder, Telenor V-Sat 4996 satellite phone/fax, JRC JSX-9B/JRC NCR-333 Weather faximile and NX700B Navtex receiver.