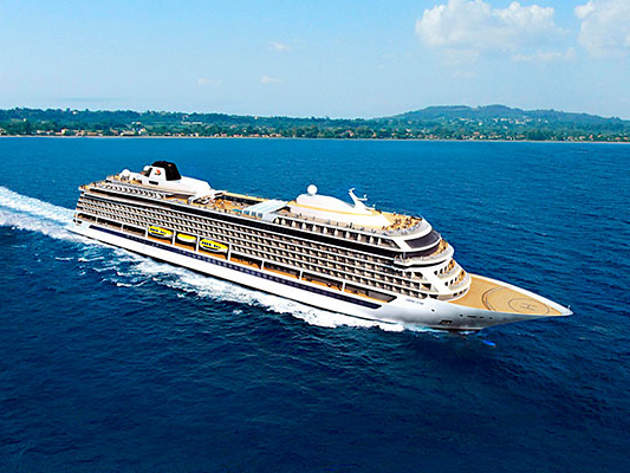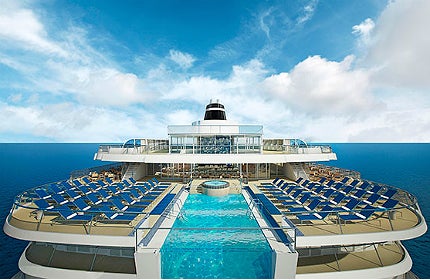 Viking Star is the first cruise ship of the Viking Ocean Cruises fleet. It was delivered in March 2015, while the second vessel Viking Sea was handed over in March 2016. The company plans to add four more additional cruise liners to its fleet by 2019.
Viking Star was built by Fincantieri at its Marghera shipyard in Italy. The ship sailed on her maiden voyage from Istanbul to Venice in April 2015.
Viking Star details and staterooms
"Interior design works for the ship were carried out by London-based SMC Design and Los Angeles-based Rottet Studios."
The vessel measures 227.2m in length and 28.8m in width. It has a draught of 6.3m, an air draught of 40m, a gross tonnage capacity of 47,800t and a deadweight capacity of 3,640t.
Viking Star comprises nine decks and is capable of accommodating 930 passengers. The ship features 18 accommodation classes. The interior design works for the ship were carried out by London-based SMC Design and Los Angeles-based Rottet Studios.
Viking Star features 465 staterooms, which are categorised into the Explorer Suite, measuring from 757ft² to 1,163ft², Deluxe Veranda (270ft²), Penthouse JR Suite (405ft²), Penthouse Veranda (338ft²), Veranda (270ft²) and Owner's Suite (1,448ft²).
Each stateroom in the ship features a private balcony, a complementary 24h room service, luxury toiletries, an interactive TV system with movies on-demand, a minibar, a 42in flat-screen LCD 3D TV, a security safe, handheld hairdryer, showers, direct dial satellite phone and cellular service, as well as luxury linen, robes and slippers.
Onboard dining and entertainment facilities
The cruise ship features a number of restaurants serving a variety of cuisines for passengers. The onboard dining spaces include The Restaurant, The World Cafe, Viking Deli, The Chef's Table, Italian Grill and The Kitchen Table.
"Viking Star was built by Fincantieri at its Marghera shipyard in Italy."
The ship also incorporates outdoor dining spaces, casual cafes and pool grills, as well as 15 different dining experiences for the passengers.
Entertainment facilities aboard the Viking Star include a three-deck atrium where musicians will perform regional and classical music, the Star Theatre for lectures from scholars and experts, an onboard cooking school and the Viking Piano Bar, explorer's lounge and Winter Garden for guests to relax, mingle and exchange stories. The atrium also serves as a meeting place for passengers.
Other facilities include shops, a salon, a library, cinema rooms, an outdoor aquavit terrace, a main pool fitted with a retractable glass roof, an infinity pool, an outdoor gym, and a spa with Scandinavian features and multiple treatment rooms.
Deck details of Viking Ocean Cruises' ship
Viking Star comprises nine decks. Deck one feature a spa, a fitness centre, a shop, a lobby bar, an atrium, two private dining spaces and three food stalls.
Deck two comprises two atriums, two shops, two cinema rooms, a bar, the Star Theatre, the Viking Piano Bar and The Restaurant.
Decks three to six comprises the staterooms, while deck seven comprises the Owner's Suite, the Explorer's Lounge, the Viking Deli, the Winter Garden, the main pool, the infinity pool, a pool bar and the World Cafe.
Deck eight features an explorer's lounge and a retractable roof while the outdoor gym is located on deck nine. Deck E, located below deck one, features a medical centre.
Cruise liner propulsion
The vessel is fitted with energy-efficient hybrid engines, and a hydro-dynamically optimised streamlined hull and bow for maximum fuel-efficiency. The vessel also features solar panels onboard and equipment to minimise exhaust pollution.
---
Related content
---
Viking Fighter is an environment-friendly platform supply vessel (PSV) designed by STX OSV and fitted and furnished at its shipyard in STX OSV Brattvaag.
Viking Grace is a passenger and car ferry being constructed to operate along the Turku – Aland Islands (Finland) – Stockholm (Sweden) route on the Baltic Sea.
---