Alloy Bearings remetals, manufactures and supplies white-metal plain bearings for fishing vessels, vehicle ferries, oil tankers, research vessels, and other large marine vessels.
The company produces stern tube bearings, intermediate bearings, crosshead bearings, and bearings for large engines and turbines.
Alloy Bearings is experienced in remetalling bronze, cast iron and steel-shelled bearings. These can be oil or grease-lubricated bearings using a white metal (Babbitt) lining of many compositions appropriate to the application required.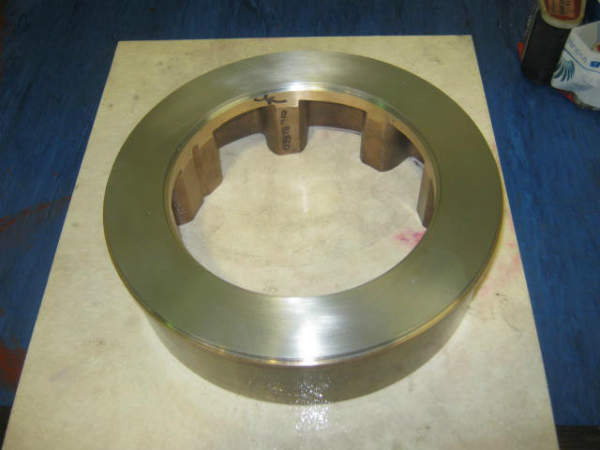 Alloy Bearings is experienced in remetalling bronze, cast iron and steel-shelled bearings.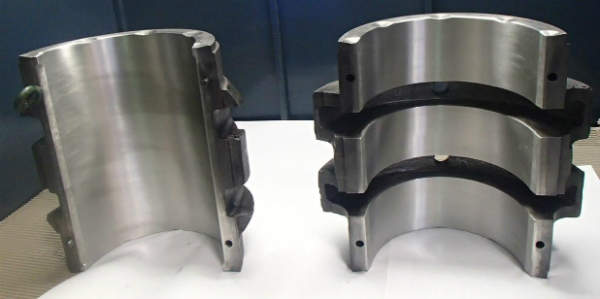 We remanufacture, remetal and supply a broad range of bearings for fishing vessels.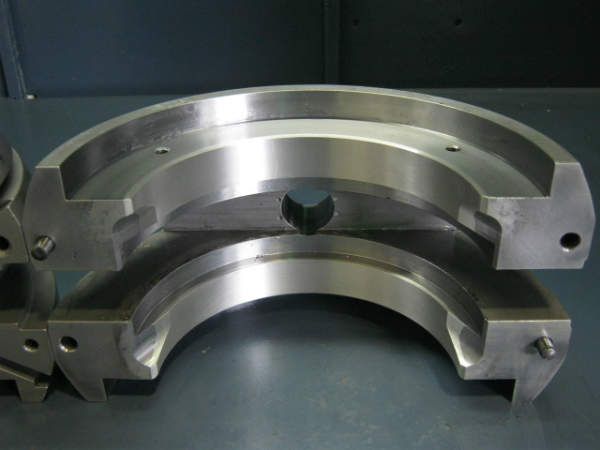 We also remanufacture and repair bearings for large engines, generators and turbines.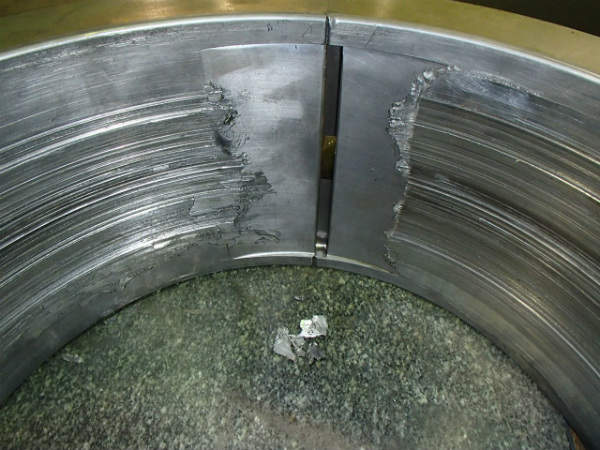 A shaft bearing from an oil tanker, before the remetalling process.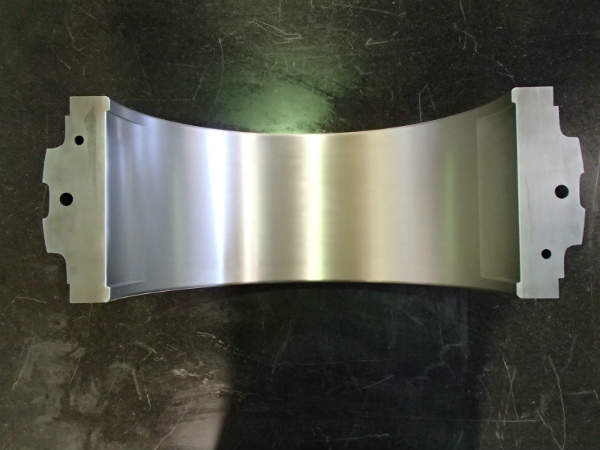 A remetalled oil tanker shaft bearing.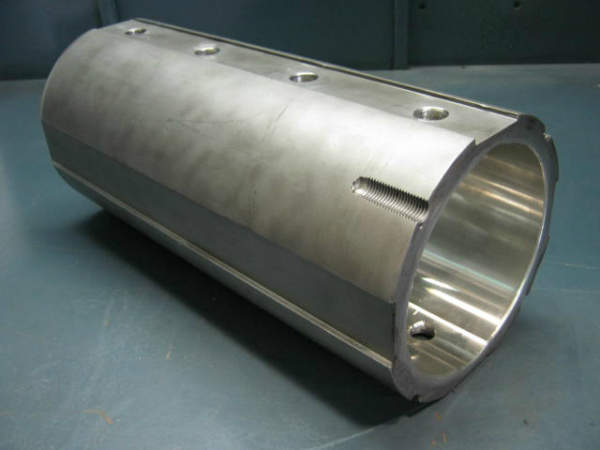 Our experienced staff also repair, manafacture and supply stern tube, intermediate, and crosshead bearings.
Maritime and industrial lubricants
Alloy Bearings distributes Royal Purple industrial lubricants in New Zealand and the Pacific Islands.
Popular lubricants for the marine sector include marine hydraulic oil, which meets the US Fish & Wildlife Department's and EPA's toxicity test requirements for marine life, and wire rope lubricant, which is valued by ship and port operators for its exceptional penetration and anti-corrosion properties.
Marine engine and generator overhauls
Associated business AB Industries carries out engine and generator rebuilds for the marine sector. They also supply new and used engines, generators and related components.
Past projects include reconditioning large marine engine components, and the overhaul and commissioning of Caterpillar marine engines, including the D399 V16, 3516 V16, and 3400 series. We have also provided these services for auxiliary generators, refrigeration compressors, overhauling fire pumps, and ancillary equipment for naval vessels.
The company has supplied Scania DS11 and Scania DS14 marine engines to Sweden, Cummins KTA marine engines to Southeast Asia, Volvo marine engines to Peru, and Caterpillar engines to various countries.
Worldwide distribution of plain bearings
Our team has the ability to look after your freight requirements worldwide, and are particularly experienced with trans-Tasman freight.
Operating under our own ABN allows us to take care of all imports and exports to and from Australia, including any goods and services taxes (GST), and customs requirements.
ISO 9001: 2008 certified services
Alloy Bearings and AB Industries are dedicated to providing quality, high-performance and environmental excellence across all of our remanufacturing services.
Alloy Bearings has been recognised for exceptional management for many years, and we received our first ISO: 9001 accreditation in 1994. We are now ISO 9001: 2008-certified, meaning our staff are more qualified than ever to repair a wide range of mechanical equipment.