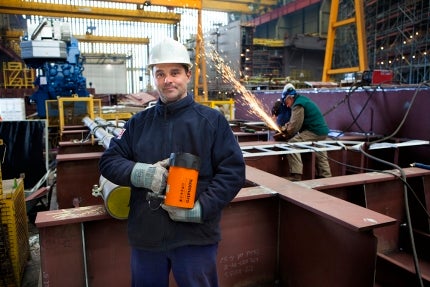 Holmatro, established in the Netherlands in 1967, originally traded high-pressure hydraulic equipment for the shipbuilding industry. Today, we design, develop, manufacture and supply high-pressure hydraulic industrial equipment and rescue equipment for specialised industries worldwide.
Holmatro industrial products are innovative, high-quality and effective under diverse conditions. With offices in the Netherlands, the US, China and Poland, including an extensive dealer network, we are dedicated to producing high-performance solutions for specific markets and applications.
Mastering power in the ship industry
Our ambition is to find result-oriented solutions that combine working with extreme forces with controllability, convenience and safety. Your wishes and experiences are at the core of this process.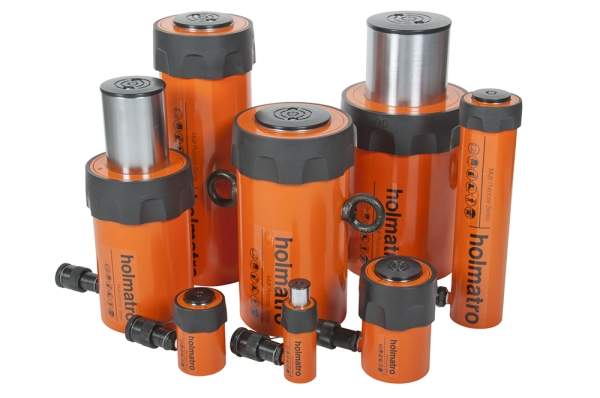 Multi-purpose cylinders. The most extensive range in the market. No less than 50 different models, fitted with base mounting holes, collar thread and plunger thread. Capacities: 5t – 100t.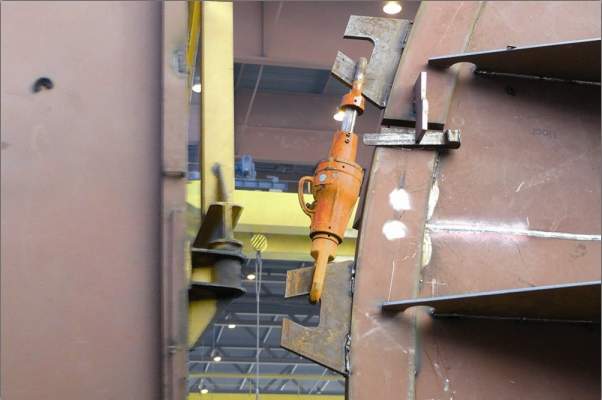 Mechanical pulling jack. Robust and self-locking. Used for pulling ship sections together.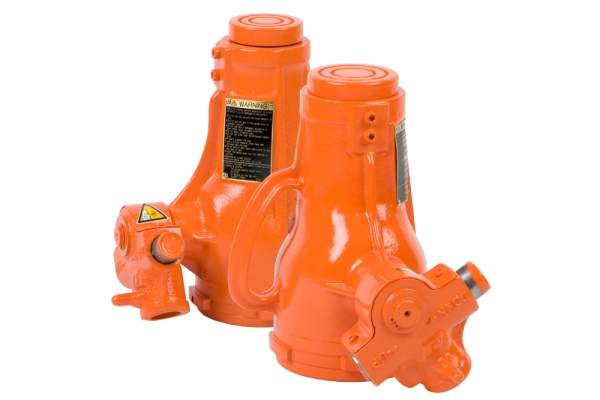 Mechanical jacks. Robust and self-locking. Six models available in capacities: 10t, 15t, 25t, 35t, 50t and 100t.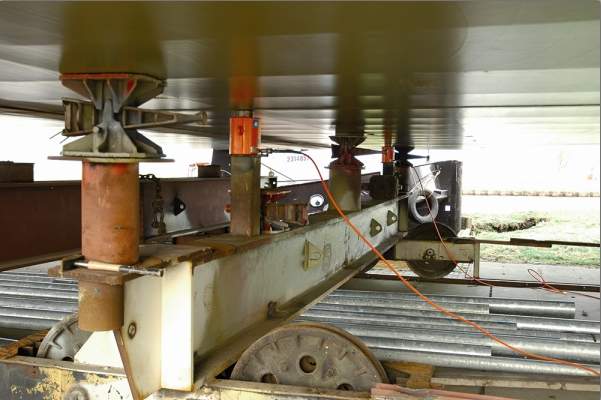 Supporting a ship with mechanical ship wedges and hydraulic cylinders.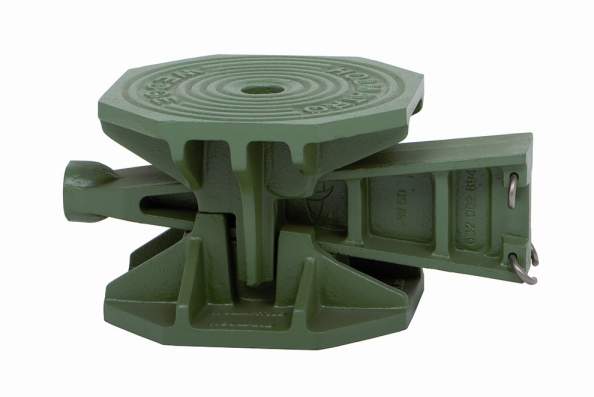 Ship wedge. Available capacities: 50t and 80t. Unloads in one go with maximum load.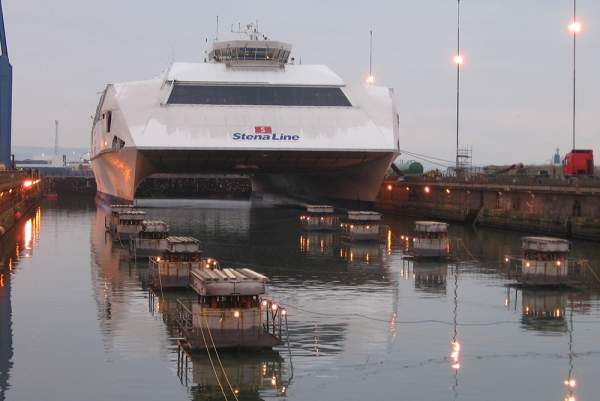 Stena Line dry dock at Harland and Wolff with Holmatro cylinders.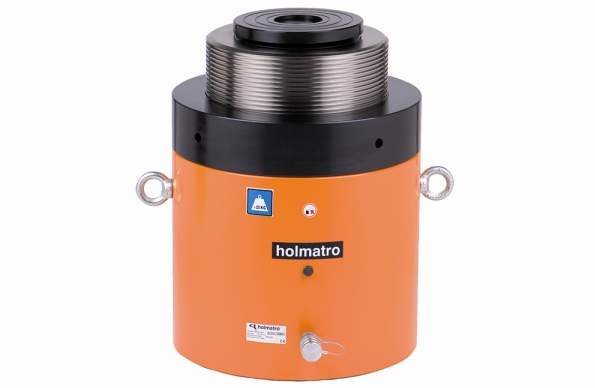 Lock nut cylinders. Safe because of mechanical load locking. Available in many different capacities and with many different stroke lengths.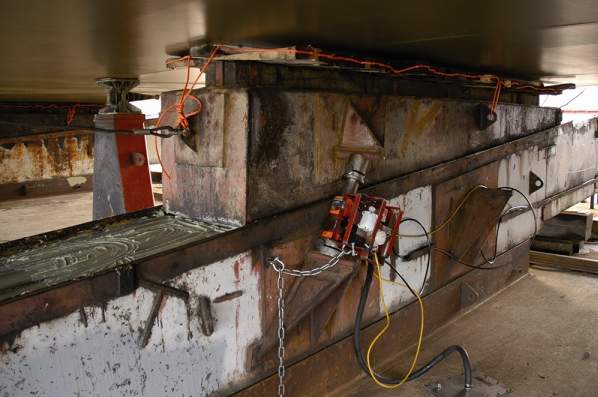 Supporting a ship with a hydraulic cylinder with electric quick release valve.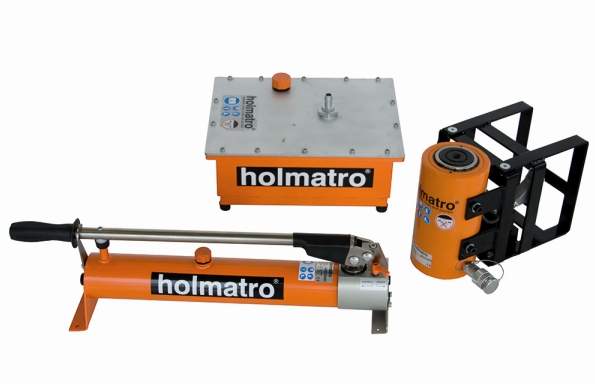 Ship-launching sets. Custom-made hydraulic cylinder sets to launch ships sideways in an extremely controlled manner. One set consists of a cylinder with an electric dump valve, hand pump, hose and dump tank.
Holmatro is a Dutch company that is ready to help you anywhere in the world. With state-of-the-art production facilities in the Netherlands and the US, a dedicated team and an extensive dealer network we offer innovative, high-quality products that you can trust.
We have expertise when it comes to converting ideas into products. It is an on-going process in which different departments work closely together on cutting-edge developments. Moreover, the most stringent quality standards are enforced. This is why we can state with sincerity that our products are unique and of an extremely high quality. See for yourself.
Hydraulic and mechanic shipbuilding equipment
Holmatro has developed, produced, tested and delivered mechanical as well as high-pressure hydraulic equipment for the shipbuilding industry for almost half a century. From this experience we have gained an understanding of the industry's high demands regarding equipment quality, strength and durability.
From the early construction stages to the actual ship launching we offer reliable solutions to control and shift heavy loads in a safe and easy manner. These solutions include wedges for ship stabilisation, pulling cylinders to pull together ship sections, cylinder sets for propeller mounting and custom-made ship launching sets.
Hydraulic equipment for industrial applications
In addition to specific shipbuilding equipment, Holmatro offers a wide range of hydraulic lifting, pushing, pulling, bending and cutting solutions for various industrial applications. This profile shows just a few of the possible uses of our high-pressure hydraulic, pneumatic and mechanical tools.
Feel free to contact us or please visit our website for more information on our industrial tools, systems and specials.