Dutch Marine Systems is a global manufacturer and supplier of fire-proof bulkheads, fire-resistant door systems and ceilings for inland and ocean-going passenger vessels. Our products and systems are fully compliant with the international legislation of the UN agency International Maritime Organization (IMO).
Over the years, Dutch Marine Systems has executed a number of indoor phase-out projects for passenger vessels, such as cruise ships, super yachts and ferries. All of our products and systems comply with the highest soundproof standards.
Fire-resistant bulkheads for international shipping
Our bulkhead systems, class A60, B0, B15 and B30, all have certificate of type approval. The DMS bulkhead systems are based on a metal-stud construction and are covered with FIPRO sheets at both sides. FIPRO sheets have been developed in cooperation with the manufacturer, which guarantees a seamless integration and implementation.
There is a great variety of finishing options, such as wall paper, plaster and painting. With a weight of approximately 21kg/m² for our class B0 and 24.5kg/m² for the class B15 and B30 bulkheads, they represent the ideal weight for international shipping.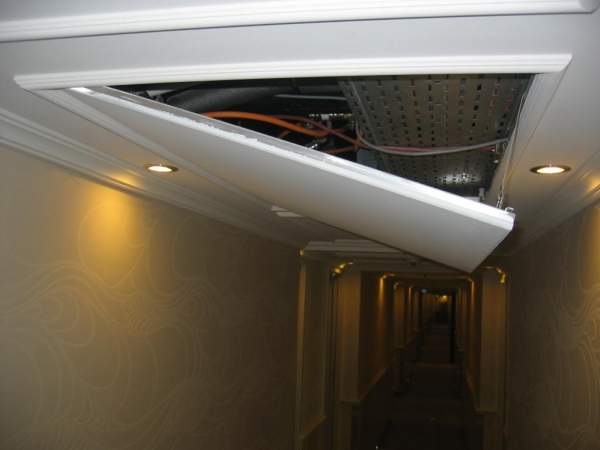 Dutch Marine Systems' motto is "sail in style, silent and safe".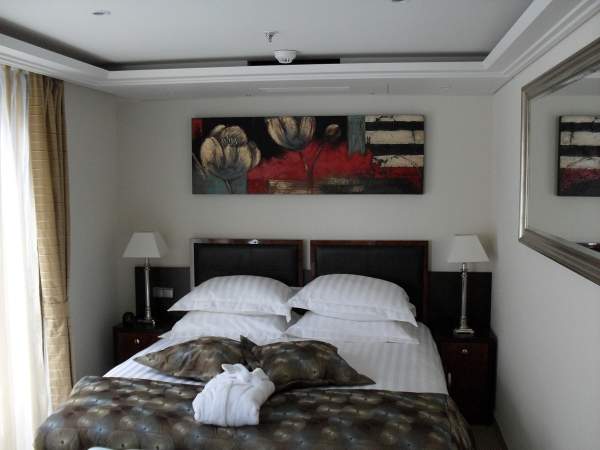 DMS ceilings have an entirely smooth surface and can be finished in any number of ways, such as plaster, acoustic plaster, wallpaper, paint, etc.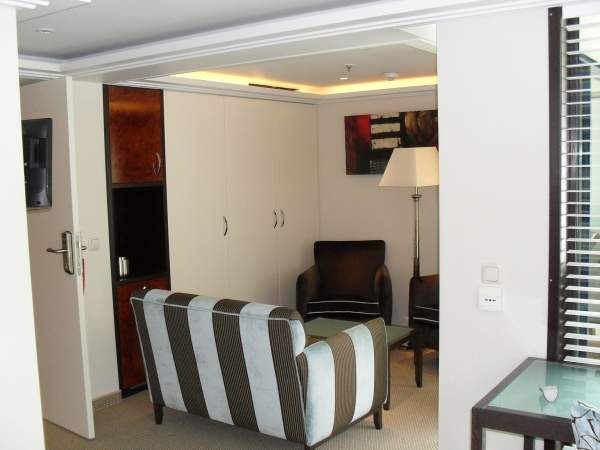 Changes during construction in dimension or shape are very easy to do and come at a low cost.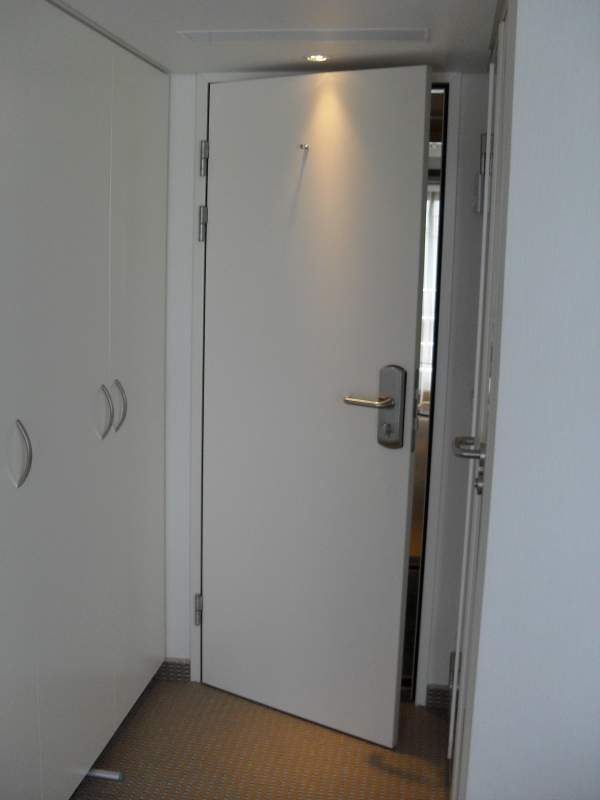 Bulkhead thickness of 70mm or 100mm allows space for building in electric cables and water pipes.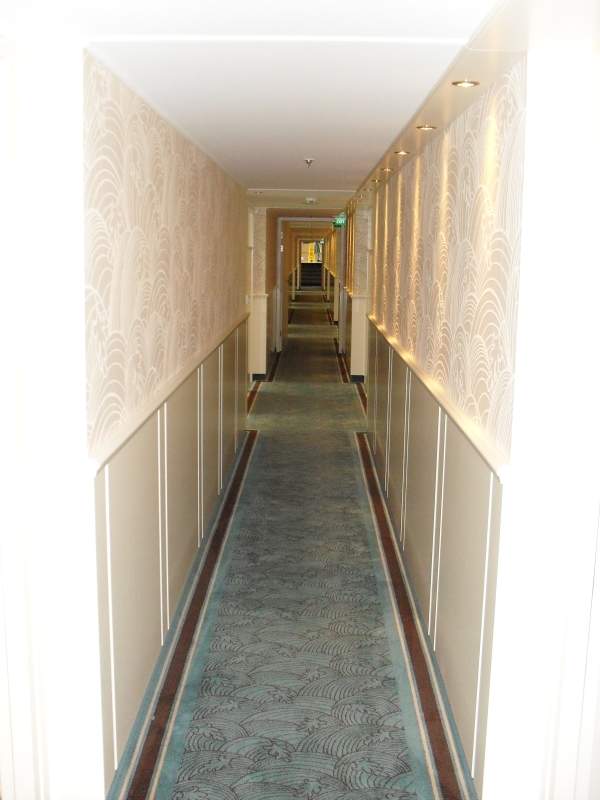 DMS bulkhead systems can be finished in any number of ways, such as plaster, wallpaper, veneer, marble and paint.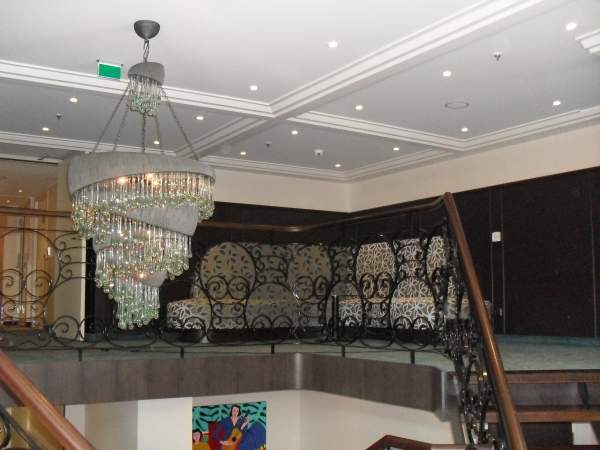 DMS fire doors are easy to install; a frame and door can be fitted in 10 to 15 minutes.
The bulkhead thickness of 70mm or 100mm enables building in electrical cables and waterpipes. DMS bulkheads have excellent sound reductions of between 42DB and 44DB. Bulkheads are assembled in the ship, enabling possible changes in the construction process.
Metal-stud-constructed bulkheads
The KNAUF Diamondboard Marine bulkhead is based on a metal-stud construction, covered at both sides with KNAUF Diamondboard Marine boards. With a thickness of 12.5mm, the bulkhead enables completely seamless processing and wallpaper, plaster and painting finishes.
Further advantages of the KNAUF Diamondboard Marine include:
Deliveries directly from stock by Dutch Marine Systems
Core impregnated, very suitable for humid spaces
High impact resistanance; more mpact resistanance than the gypsum board
Standard size of 1,200mm x 2,200mm (less cutting loss)
All linear measures available from 1,000m²
The KNAUF Diamondboard Marine bulkhead is developed in close cooperation with KNAUF and has been on the international market since early 2008. Dutch Marine Systems is the exclusive distributor for the KNAUF Diamondboard Marine bulkhead in the Netherlands.
Personalised door frames
Our systems serve as basic frames for traditional outfitting of the interior, enabling the designer, architect and interior outfitter to maintain the craft and quality in an IMO-compliant ship build.
At your request, we can deliver frames separately to the doors. You can therefore fit the door-frames at the right time for your build. To avoid unnecessary damage to the doors, they can be delivered in the final stage of interior outfitting.
Ceiling systems for shipbuilding
Ship interior manufacturing is a widely respected craft and more demanding legislation requires certified products, offering a safe structure for interior outfitting.
Dutch Marine Systems develops ceiling products in full compliancy to meet the highest standards and regulations for interior outfitting in international shipping. Our systems serve as basic frames for traditional outfitting of the ship interior.
Chipcard lock security systems for vessels
Dutch Marine Systems is an official supplier of Hotek chipcard locks and matching software packages. These chipcard systems are very suitable for inland and ocean-going passenger vessels. We also supply door furniture, door handles, door closers, rosettes and cylinder locks for international shipbuilding.
Dutch Marine Systems and Bureau Veritas
Dutch Marine Systems is accredited with the ISO 9001 certificate by the renowed Bureau Veritas. Bureau Veritas has, since 1828, been responsible for the issue of quality certificates to organisations, where also the production service portfolio is tested against the highest branch standards. Bureau Veritas is also charged with control of the continuity of issued certificates with a regular interval.