EPAK is a German producer and developer of automatic satellite tracking systems for maritime applications.
We constantly aim for innovation, mixing together the professionalism and background of experienced engineers with the talents and creativity of fresh graduates.
Maritime satellite antennas
EPAK offers a wide range of antennas, each of them specifically designed for varied applications at sea, in order to meet everyone's needs; from 45cm to a maximum of 90cm dish diameter, these maritime satellite antennas are divided into two large groups depending on use: TVRO for TV reception and VSAT for internet connection onboard.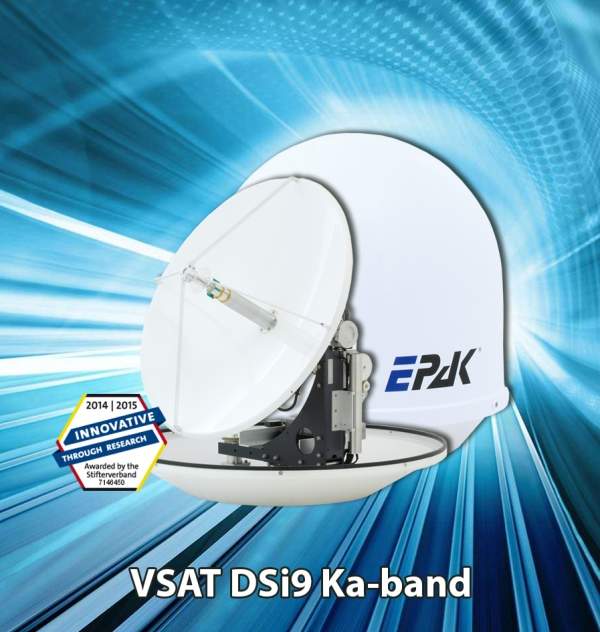 The Dsi9 Ka, the first maritime antenna in Ka-band, is already operating on several boats in Europe and the Middle East.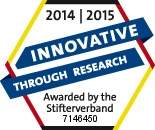 For its ability to innovate through the development of the DSi9 Ka, EPAK has been awarded with several quality certifications and prizes.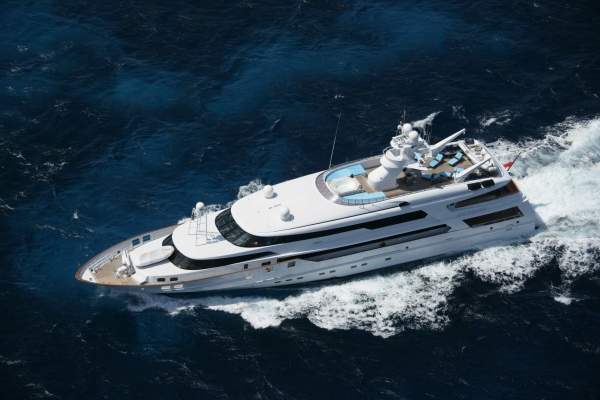 EPAK maritime solutions in Ka-band can offer a broadband connection anywhere and everywhere.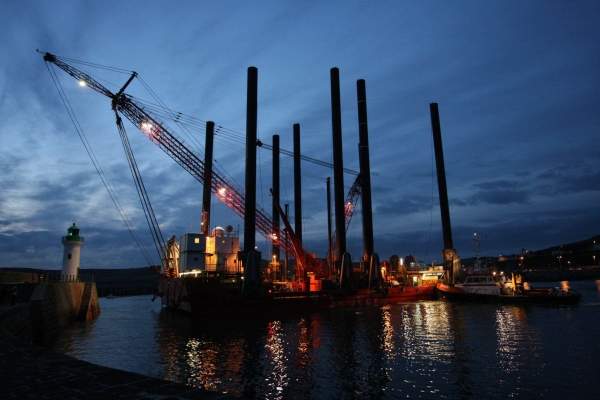 We provide marine satellite antennas not only on boats and yachts; many oil and gas companies also choose EPAK's maritime communication services.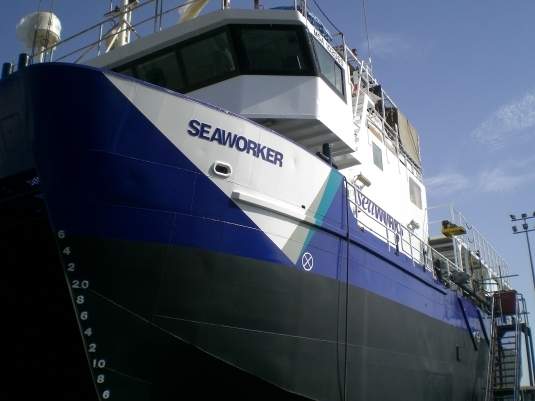 Working and fishing boats are among EPAK's clients.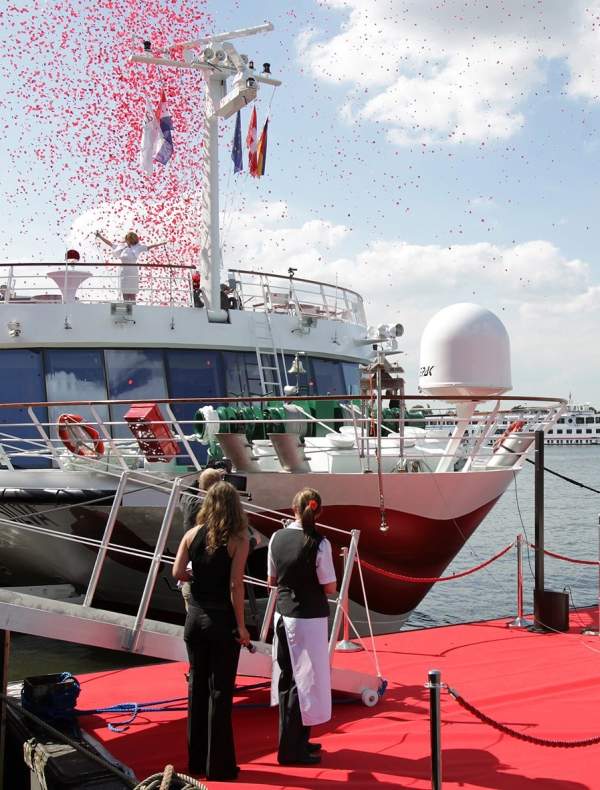 Many prestigious cruising companies choose EPAK for the high performance of its marine antennas, both for internet and TV.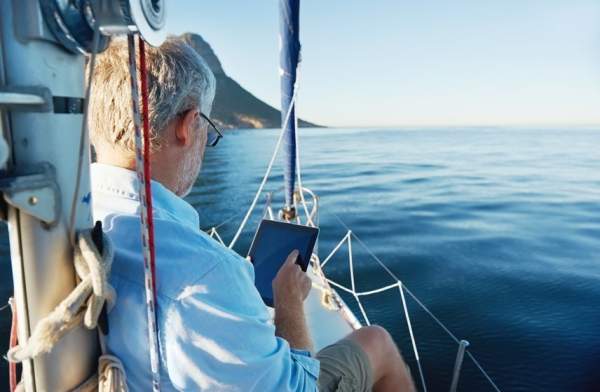 Our VSAT marine antennas guarantee a high-speed internet connection onboard, in any weather condition.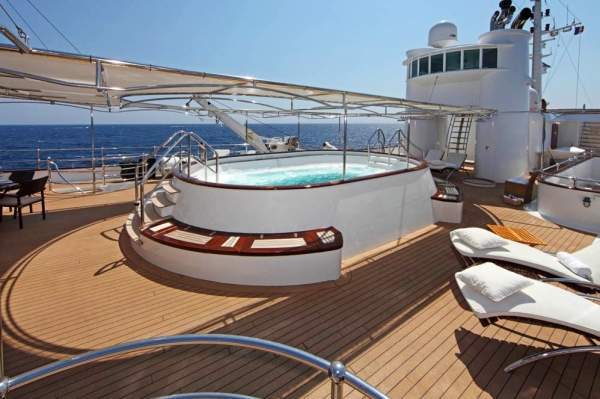 We provide high-quality satellite TV for ships worldwide.
Telephone assistance, e-mail assistance and on-site support, with our staff able to respond to emergency cases within 36 hours for Europe and 48-54 hours worldwide, are provided 24/7.
The high-quality material used in their construction, the reliability and stability of the connection to the satellite, the prestigious collaborations realised over the years (such as DLR, Airbus and IMST) and the trust and relationships established between EPAK and its customers are just some of the reasons why such organisations as the German Navy have chosen EPAK to supply their satellite communication needs.
Onboard satellite TV
The satellite antennas of the TVRO line are specifically designed to guarantee the best TV picture quality at sea, in any weather condition.
EPAK is committed to satisfying its clients by providing a product that perfectly fits their particular needs and specific requests, which is why our satellite TV antennas are sorted into three different series:
R-Series: light marine systems for small vessels in calm waters
S-Series: antennas built for navigation through inland waterways
DS-Series: designed for navigation in open water and even the harshest seas
Broadband internet at sea
An onboard internet connection has become a 'must-have' for those who require reliable, permanent contact with land. EPAK provides its clients with efficient VSAT marine solutions, developed to meet the most disparate demands; depending on the size of your boat, your region and your personal connection needs, our staff can find the right solution.
EPAK´s maritime satellite antennas are sorted into two series: Ri-Series for a clear signal connection in calm waters or urban areas and Dsi-Series for VSAT systems in Ku- or Ka-band, specifically designed for operators who require high-speed connections in open water.
Onboard high-speed internet
In 2013, EPAK became the first company in the world to roll-out the maritime VSAT antenna system operating in Ka-band, redefining the rules of the market. This courageous and visionary step for an experienced enterprise is typical of EPAK´s philosophy: the continuous pursuit of innovation.
The Dsi9 Ka, already operating today on several boats in the Mediterranean Sea and in the Middle East, works on the high frequency of the Ka-band, which provides the user with a high-speed internet connection onboard as if they were at home.
Reaching download speeds up to 20Mb/s and upload speeds up to 6Mb/s, the Dsi9 Ka is one of the fastest marine satellite internet antennas on the market.
Marine satellite systems
But what makes EPAK so special and different from its competitors?
The answer can be found in what we call the 'one-stop solution'; that all effective processes (researching and prototyping, series production, customer support, sales consultancy and satellite broadband services) are managed under the careful and learned supervision of EPAK itself, allowing perfect coordination between the different processes and a face-to-face relationship with the customer, who does not need to look for an unknown third party in case of a problem.
Tailor-made tariffs at sea
In addition to the production and development of its marine satellite antennas for internet and TV, EPAK can provide its customers with its own airtime solutions for both Ku- and Ka-band, at prices often ten times lower than its competitors.
A special offer for the Ku-band, including the maritime satellite antenna and all the required hardware with a service up to 8Mb/s, is available for as low as €2,500 per month.
Maritime satellite communication
EPAK represents the way that knowledge, passion, entrepreneurial audacity and respect for the customer can bring success and satisfaction. Even in times of economic crisis such as this, a small enterprise can compete with larger companies on equal terms, sometimes even staying one step ahead.
Get in touch with any further questions using the form below; EPAK staff will be more than pleased to talk with you.