Inexa TNF has more than 40 years' experience of supplying the marine market with its well-known TNF accommodation systems in standard, modular or tailor-made versions and pre-fabricated cabins and wet units. It supplies its accommodation systems worldwide to all kinds of commercial vessels, offshore platforms, cruise liners, military vessels, etc.
Our specialty is in NORSOK compliant environments with high noise-reduction performance and anti-vibration technical solutions.
Inexa TNF is also the supplier of TNF MAGIC, a halogen-free surface that allows the customer to choose surface colour and design individually and provides the highest level of safety. Special performance products, such as sound-absorbing ceiling panels, are also offered.
The company's range of accommodation systems is the most complete worldwide, and includes: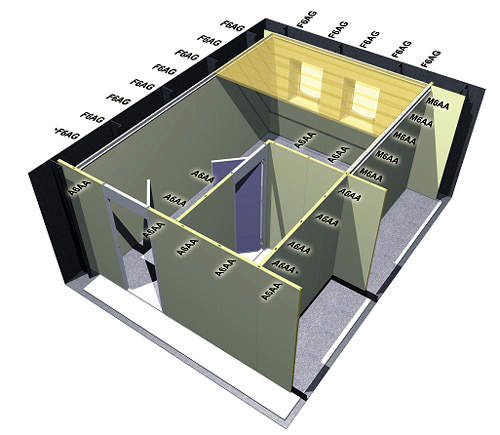 Inexa TNF supplies accommodation systems to commercial vessels, offshore platforms, cruise liners, military vessels, etc.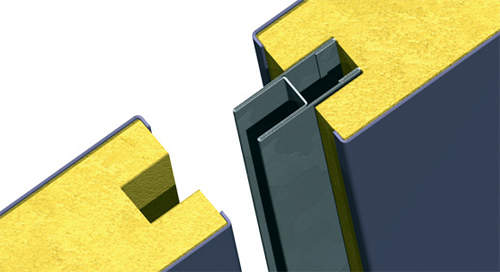 Decorative panel surfaces from Inexa are made of low flame-spread material.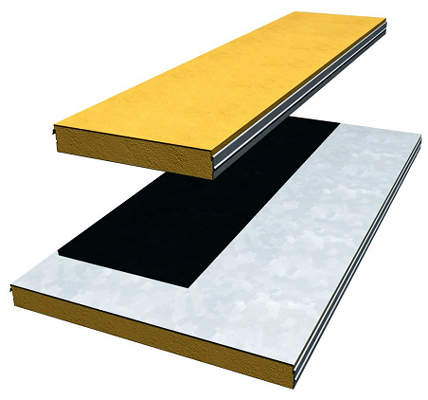 C65 ceiling panels can carry a ventilation unit.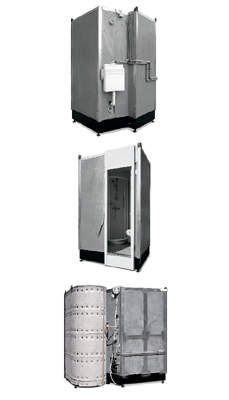 TNF wet units.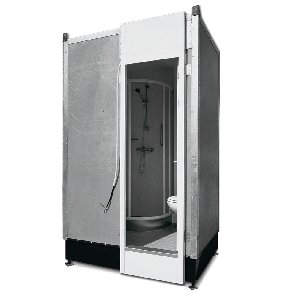 Sanitary cabins are available in heavy construction and panel construction versions.
Bulkhead panels
Lining panels
Ceilings
Floating floor
Bathrooms
A/B doors
Inspection doors / hatches
Pre-fabricated NORSOK compliant cabins
Decorative panel surfaces
Decorative panel surfaces available include PVC foil-coated galvanized steel; TNF MAGIC non-toxic and halogen-free surface; grade ANSI 304 stainless-steel, brushed 180-220; and PVC foil-coated aluminium.
All these decorative surfaces are classified as low flame-spread material according to SOLAS, and have a layer of protection foil. However, TNF MAGIC is the optimum surface because of its additional safety features.
TNF MAGIC
TNF MAGIC is the successor for secure surfaces with which many ships are outfitted today. In the event of fire, TNF MAGIC does not emit chlorides, which make other surfaces damaging for electronic equipment, or cyanides, which are fatal for crew and passengers.
Product features include:
Low flame spread surface that is much lower than other surface materials approved by maritime authorities
Minimal smoke dispersion with a calorific value of 0.6MJ/m² -0.9 MJ/m² compared to PVC at 5MJ/m² and plastic laminate at 24MJ/m2
No poisonous fumes with no effect on humans in the event of a fire
No gas-inflicted damage to electronic equipment aTNF MAGIC is free from halogen
TNF Magic is applied to walls, ceilings, hatches, and doors. This patented method was launched in 1997 and hopes to be furnished on more ships in the future, providing increased safety in case of emergencies.
Wet-room panels
All types, except TNF 2SM and curved panels, are available with the special wet-room configuration. The panels have a bottom construction, which allows the panels to be installed on a steel coaming.
Jointing panels
To meet individual design requirements, the TNF tailor-made jointing-panel system includes a range of specially shaped corner and tee panels.
Fire-class panel system
The TNF 2S fire-class panel system complies with the latest IMO regulations (SOLAS 1974) and is approved by all major classification societies and authorities. It also holds the EC-MED certificate. Copy certificates are available on request.
Ceiling panels
C55 ceiling panels cannot carry accessories such as luminaries, diffusers, etc. which have to be individually suspended from the deck head by means of hangers.
C65 ceiling panels, however, have steel on both sides and are rigid enough to carry a ventilation unit without support, so no hangers are required. The maximum load without suspension is 25kg at a span of 3,000m. The maximum hole size is 425mm x 425mm in the 600mm wide panel.
Standard Inexa ceiling panels are 3,000mm long, but panels also come in pre-cut lengths from 800mm to 3,000mm to fit individual rooms.
Ceiling panel surfaces
Inexa ceiling panels are designed with a clean, flat TNF MAGIC or stainless-steel surface. For protection during handling and installation, the ceiling panels are supplied with a peel-off protection film.
Accommodation wet units
TNF wet units offer standard equipment sanitary products, or customer-specified products. Years of experience and cooperation with a network of sub-suppliers allows installation of any available product type.
To comply with the various requirements of their clients, TNF wet units offer sanitary cabins constructed from a wide range of materials, including steel, stainless steel, aluminium and GRP.
Sanitary cabins
Sanitary cabins are available in two types. Heavy constructions have a base tray and walls as a stiffened box construction, of which the outer surface is covered with rockwool insulation, and the inside decorated with tiles or Peran varnish.
Panel constructions have a base tray as a stiffened box construction faced with tiles, Peran varnish or decorating material e.g. walls and ceiling as B15 rated (50mm thick) or C class (25mm) sandwich panels. Panels are made from mineral wool enclosed by galvanised steel sheets, and are faced on one or both sides with one of the wide range of TNF MAGIC or PVC foils.