Roodhart Marine Services supplies spare parts for marine equipment. It stocks pieces for pumps, compressors, seperators and diesel engines. It can also recondition rotating equipment and supply a complete range of mechanical seals from its Rotterdam warehouse. These can be distributed from the company's offices in the UK or the US to ensure a speedy installation.
Replacement parts for ship pumps
The company stocks a wide range of replacement parts for ship pumps, including:
Allweiler
Bombas Azcue
Bombas Itur
Bryne Mek
Cargo Pumps
Garbarino
Goulds
Hamworthy
Heishin
Houttuin
Imo
Iron
Ishi
JMW
Merser
Naniwa
Sasakura
Shinko
Shin Shin
Thune Eureka
Taiko Kikai
Teikoku
Termomeccanica
Thom Lamont
Tushaco
Wilden
Roodhart can also provide a range of whole pumps, including new installations and replacement pumps. The company's parent group stocks an extensive selection of pumps, and functions as a distributor for several common brands.
Spare components for ship compressors
Roodhart can provide compressor parts from a variety of different brands: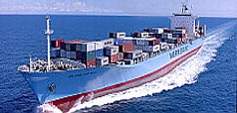 Roodhart Marine Services can provide replacement parts wherever you are.
Roodhart stocks parts for pumps, compressors, seperators and diesel engines.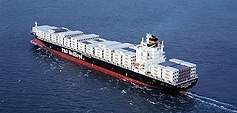 The company's aim is to make sure you experience the minimum possible down-time.
Bock
Carrier
Hamworthy
Hatlapa
Matsubara
Sabroe
Sanwa
Sauer & Sohn
Sperre
Tanabe H-Types
Yanmar
New marine diesel engine modules
Diesel engine components from the following companies can be shipped out to you in order to reduce downtime:
Akasaka Mitsubishi
B&W
Caterpillar
Daihatsu
Hanshin
HSD
Kobe Mitsubishi
Makita
Niigata
Ssang Young
Yanmar
On-ship engineering and repair services
Roodhart prides itself on being able to supply on-site engineering services as well as on-board maintenance services in any location. It aims to provide a high degree of flexibility, and its staff and engineers can be deployed in the field.
The company strives to provide timely, cost-effective and professional services as and when they are required. Clients need to have the shortest possible down-time for maintenance, and that is what Roodhart can provide.
Dependable ship supplies
Roodhart Marine Services was established so that ship operators would have a reliable supplier of rotating equipment solutions that they could depend on to provide a high level of technical expertise and a broad wealth of practical experience.