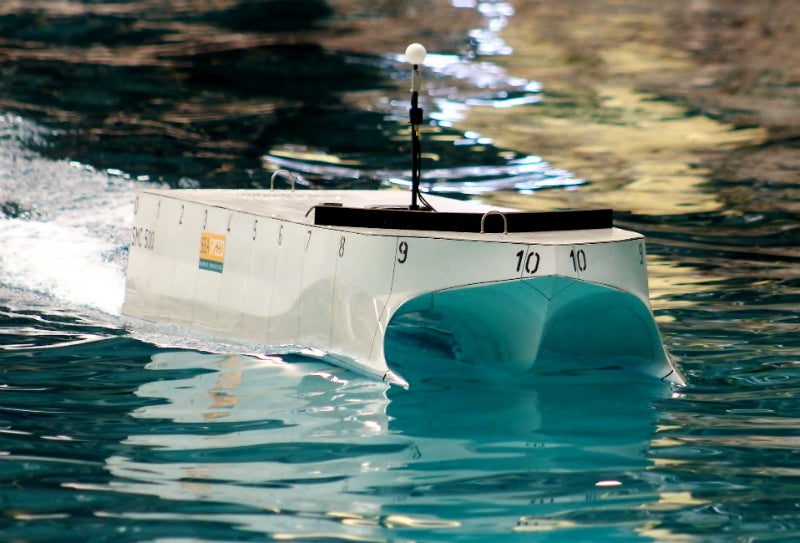 Seaspeed specialises in the prediction and verification of ship performance.
The company performs computational analysis, scale-model hydrodynamic testing and full-scale sea trials, primarily covering ship power, manoeuvrability and sea-keeping.
Seaspeed is also experienced in specialist analysis areas, such as noise and vibration, dynamic stability, shallow water performance, ship wash characteristics, fuel and transport efficiency, mooring performance and structural load, as well as associated risk assessments, incident investigations and ship inspections.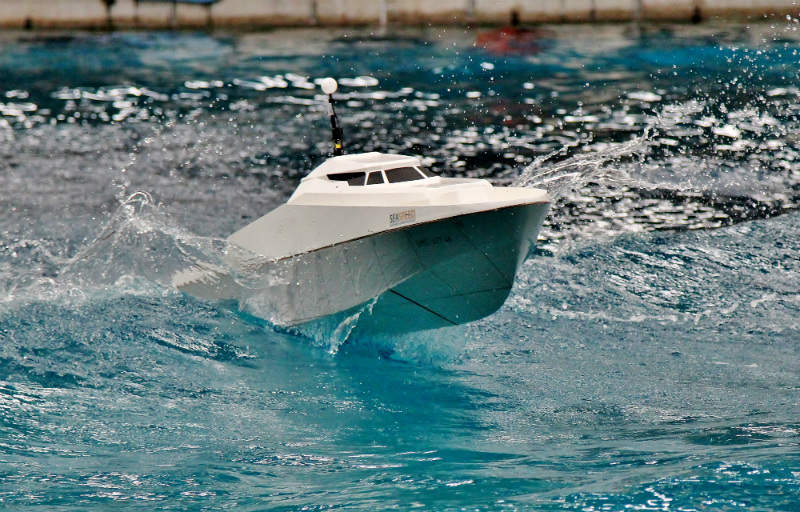 Free-running models of a series of patrol craft designs (with lengths of 20m to 50m, and speeds ranging from 30k to 50k) were constructed, outfitted and tested in controlled wave conditions.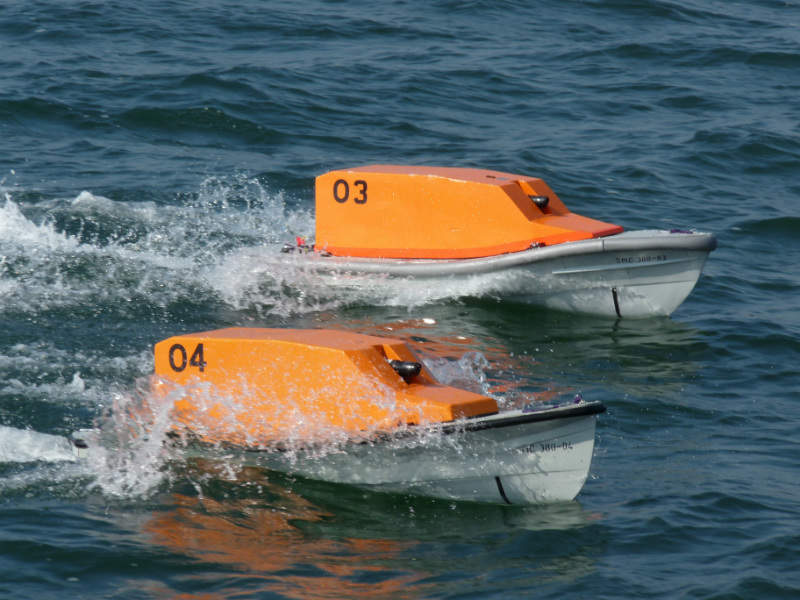 Side-by-side free running models of a series of seven fast lifeboats were tested for the RNLI using coastal sea conditions to achieve good up-sea motion and impact statistics.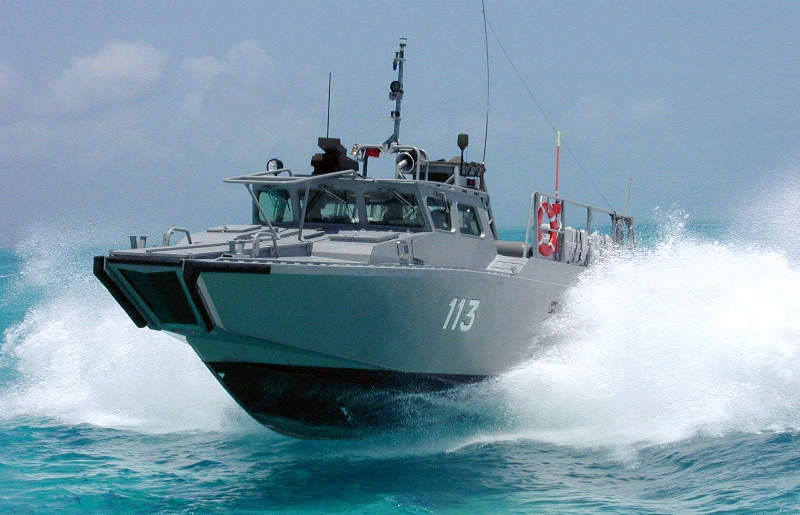 Full-scale sea trials have been undertaken on military vessels for the assessment of handling, manoeuvring, seakeeping and levels of whole body vibration.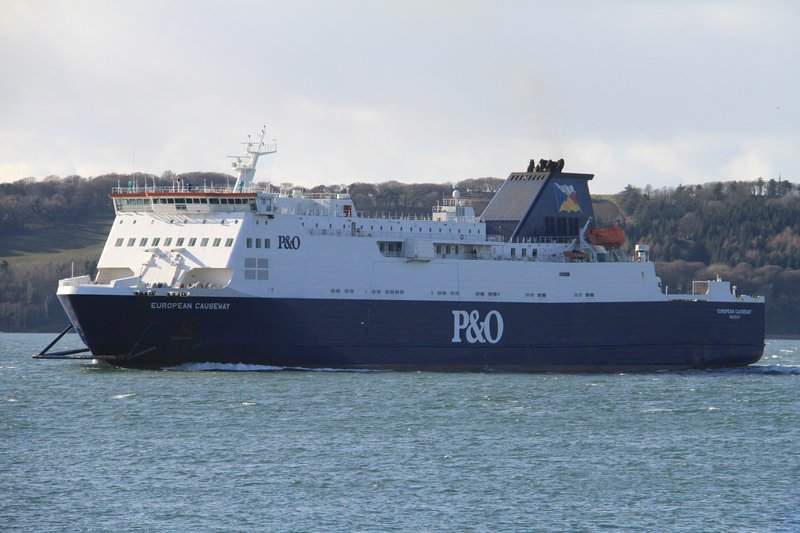 Wash waves from conventional and fast ferry vessels were monitored at full and model-scale and used to develop passage plan risk assessments for P&O Ferries.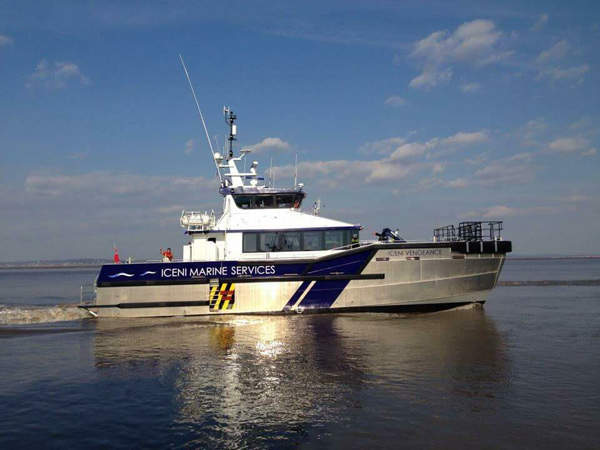 The performance of crew transfer vessels has been monitored using the Seaspeed VMS, during builder's trials and on numerous offshore wind farm sites, in transit, approach and transfer conditions.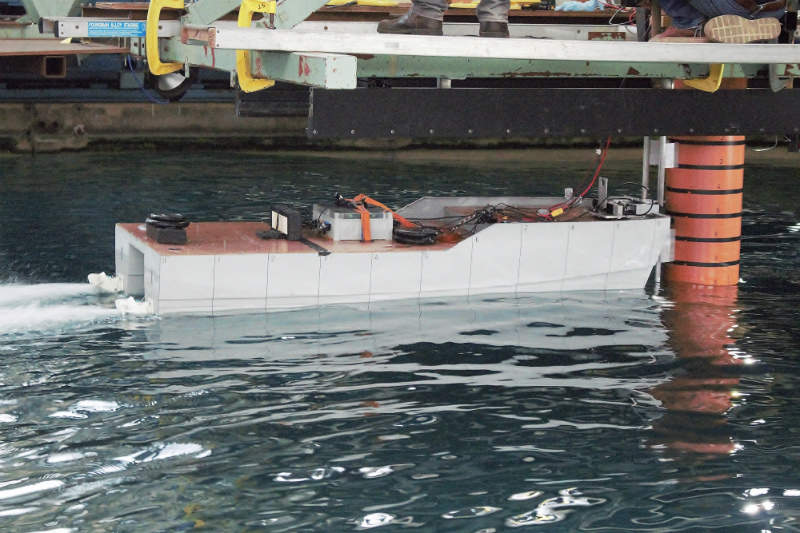 During an extensive R&D programme for The Carbon Trust, Seaspeed studied the physical mechanisms of fender slip on crew transfer vessels while they were pushed against offshore turbine docking poles.
In summary, Seaspeed uses its experience and state-of-the-art analytical and test equipment to predict, verify and assess marine vehicle performance characteristics.
Hydrodynamic ship and marine system testing
Seaspeed specialises in the hydrodynamic testing of ships and other marine systems to evaluate their performance at sea.
The company's staff constructs hydrodynamic models and use advanced instrumentation and procedures to test them in suitable facilities, such as towing tanks, ocean basins, shallow water tanks, and coastal sea areas.
Tests are centred around the use of free-running, radio-controlled models, which enable realistic, comprehensive and cost-effective test programmes to be undertaken covering power, manoeuvrability and sea-keeping at all headings.
The company also carries out testing for rare events, such as slamming, deck wetness, broaching, bow diving, propulsor ventilation, extreme rolling, capsizing, and damage performance.
Global load measurements and active systems, such as ride control devices and stabilised gangways, have also been tested.
Towing tank tests are used to complement the free-running tests, specifically for resistance and propulsive power measurements.
Lifeboat hull handling and motion testing
Seaspeed develops lifeboat hulls with a focus on motion and handling in adverse conditions.
Under contract with the RNLI, the company assisted in the development of the fast carriageway Shannon Class lifeboat hull by testing a wide range of relevant hull designs using free-running models. This vessel design is now in production.
Performance evaluations for patrol craft
Seaspeed carries out performance evaluations for high-speed patrol boats. This includes using free-running models to investigate vessel motion, handling, wetness, slamming and speed loss in waves.
Passenger comfort and manoeuvrability tests for ferries
Seaspeed evaluates the passenger comfort and manoeuvrability of fast ferries in realistic operational conditions, as well as testing active ride control devices and hull form modifications.
Global loads have been measured in a range of limiting speed and wave conditions to better define structural loading issues.
Seaspeed carries out shallow water tests of conventional and fast passenger ferries, covering measurements of shaft power, wash waves, squat, and manoeuvrability.
Crew transfer vessel limiting performance characteristics testing
As part of a research programme for The Carbon Trust, Seaspeed tested four generic fast crew transfer vessels, including catamarans, monohull and small waterplane area twin hull (Swath) boats.
The vessels were tested for their limiting performance characteristics at speed in waves (for determination of acceptable transit conditions) and while thrust up against wind turbine towers (to evaluate acceptable personnel transfer conditions).
Trials for superyachts
The company assesses the manoeuvrability and limits of dynamic stability for large, extremely fast monohull planing craft.
Superyacht tests include analytical predictions, free-running model tests and full scale trials.
Model-scale ship equipment testing
Marine equipment tested at model scale include life-rafts, water turbines, autonomous surface vessels, towed underwater survey devices, and novel fender arrangements.
Seaspeed has assisted in the development of a motion-stabilised passenger transfer gangway. The development process involved a control algorithm derivation and model testing using a free running crew transfer vessel design, followed by full scale trials.
Full-scale sea trials for ships (Seaspeed VMS)
In order to verify actual performance at sea, Seaspeed has developed a range of monitoring equipment which can provide short, medium or long-term vessel performance monitoring.
The Seaspeed Vessel Monitoring System (VMS) is an automated device that monitors, records, analyses, displays, and exports performance data so that timely actions can be taken to improve ship performance.
The system has an interactive display that helps masters and chief engineers to minimise fuel consumption on passenger ferries, and captains of crew transfer vessels to assess passenger safety and comfort.
The VMS also provides daily data summaries that allow trial engineers, operators and researchers to monitor on-going operational performance.
Power, manoeuvring and sea-keeping trials have been undertaken for passenger ferries, workboats and superyachts, monitoring directional and dynamic stability, position keeping and manoeuvrability performance, and assessments of ease of handling whilst at sea and in harbour.
Fuel consumption, powering and sea-keeping trials
Seaspeed's trials include medium-term monitoring of passenger ferry shaft power, speed, fuel consumption and motion monitoring, including automated vessel displacement and trim monitoring, and automated heading (to wind and waves) calculations.
Long-term analysis has provided recommendations for significant fuel saving measures.
Sea-keeping trials evaluate vessel motion, handling, passenger comfort levels and whole body vibration performance (ISO 2631), operational speed profiles, sea state and wind speed variations, vessel slamming statistics and fender force measurements.