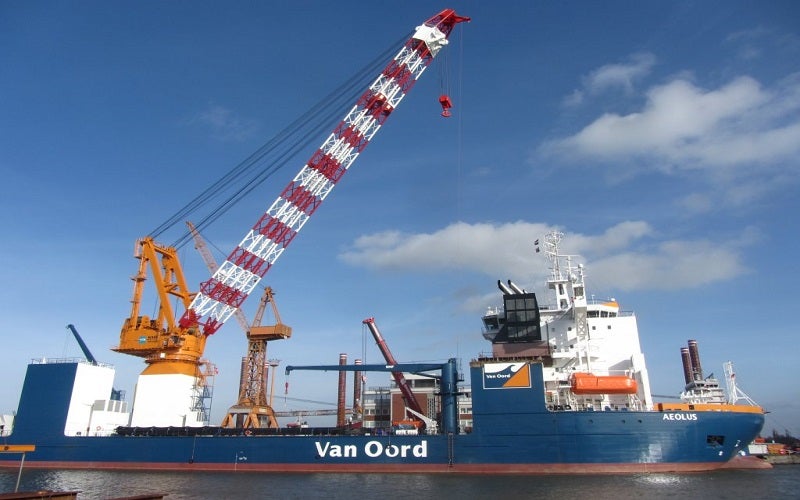 Through its brands CASAR and Lankhorst Ropes, WireCo WorldGroup supplies mission-critical steel wire ropes, synthetic ropes and hardware for towing, hoisting and mooring of ships.
For the marine industry, the company develops critical solutions for specific clients' needs. Through its premium range of ropes, it provides high-quality products for shipping lines and offshore companies worldwide. With lengthily experience in marine applications, the company has learned to meet the specific demands of this market.
With its established brands CASAR and Lankhorst Ropes, WireCo WorldGroup is known for:
Highest performance
Global availability
High-volume capacity
Technical expertise
Steel wire ropes for marine cranes
CASAR is a leading manufacturer of high-performance ropes for demanding applications such as cranes and mining operations.

CASAR has been a provider of high-performance rope technologies since 1948.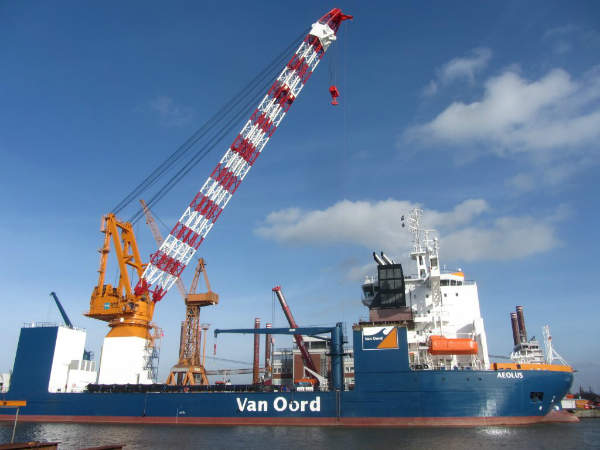 CASAR manufactures ropes for deck cranes.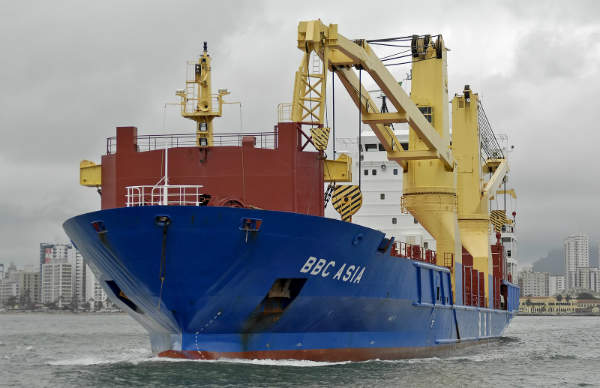 CASAR's ropes for deck cranes are durable enough to withstand the adverse conditions encountered in offshore environments.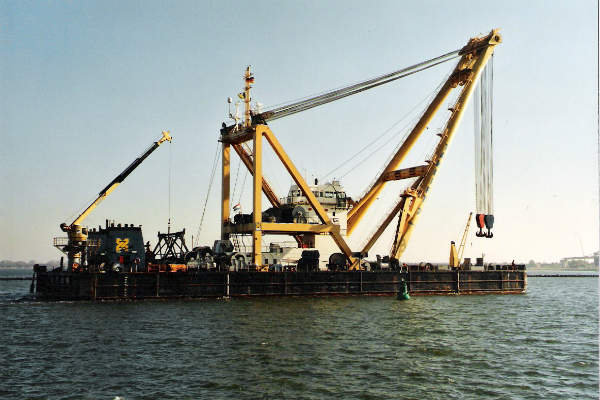 The robust structure of CASAR's ropes makes them highly suitable for operating on barge cranes.

Lankhorst Ropes has a track-record in rope innovation, which dates back 200 years.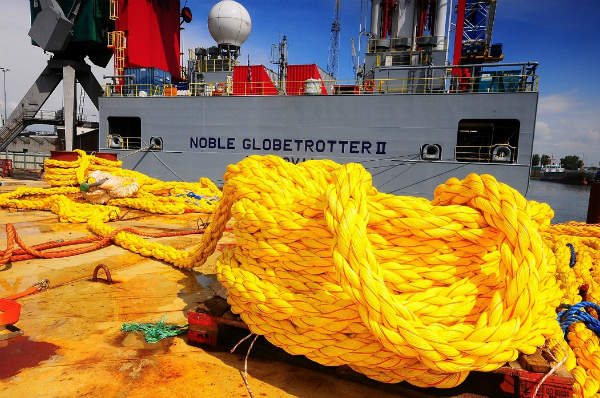 Lankhorst produces robust and flexible synthetic ropes for marine vessels.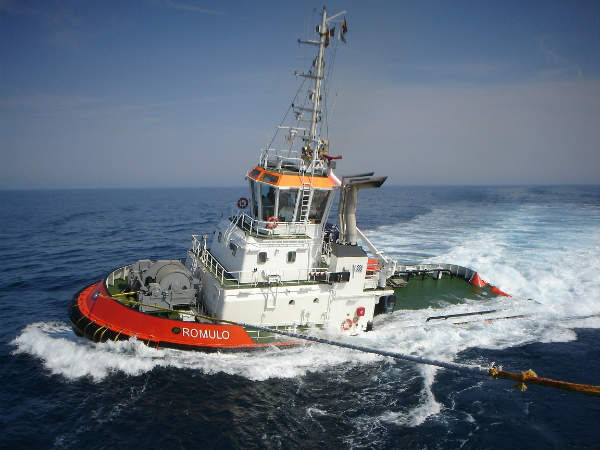 Synthetic ropes are used on tug boats.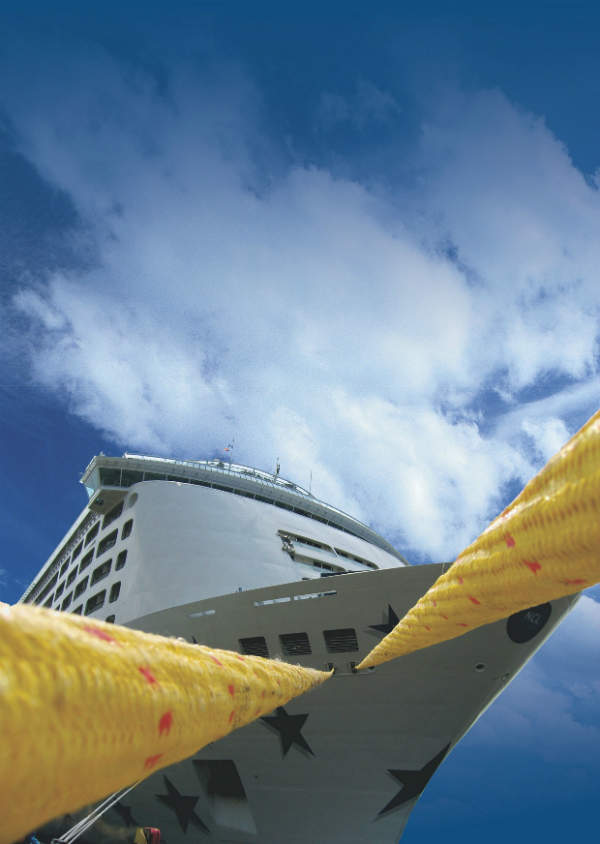 Lankhorst is a respected supplier of mooring ropes.
The CASAR brand has specialised in rope technologies since being established in 1948, with its advanced wire rope products used for a variety of lifting operations.
Rope innovations that have been pioneered by the company include adding a plastic layer between core and outer strands, compacting, swaging and high-strength wires.
The requirements for ropes on ships are substantial and have different demands compared with applications such as mobile, tower or factory cranes. The leading ship crane manufacturers rely on products from CASAR, with the rotation-resistant rope POWERPLAST being a premium hoist item for heavy-duty ship cranes.
Flexible ropes for deck and harbour cranes
Rope solutions for deck cranes include:
POWERPLAST
TURBOPLAST
QUADROLIFT
PARAPLAST
Rope solutions for RoRo and dredging comprise:
TURBOPLAST
PARAPLAST
SUPERPLAST 8
Rope solutions for harbour cranes include:
TURBOPLAST
STRATOPLAST
EUROLIFT
High-performance synthetic ropes for offshore operations
As part of the Royal Lankhorst Euronete Group, Lankhorst Ropes is a leader in developing, manufacturing, training and support of high-performance, durable, long-life ropes for maritime and offshore operations.
Lankhorst Ropes has more than 200 years' proven experience in rope innovation, throughlife service support, commitment to training and sustainability for maritime applications.
Based in Sneek, Netherlands, Lankhorst Ropes Maritime Division sets standards for maritime ropes through its leading brands Tipto® 'Strong & Durable', Euro®-family 'Strong & Stretch', and Lanko®-family 'Strong & Light'. All these brands are manufactured in accordance with OCIMF and ISO standards, combining optimised levels of strength, safety and ease-of-handling.
Rope operations are made safer and simpler for crew through Lankhorst Ropes' award-winning A3 splice and Tipto Winchline.
The reduced size of the A3 splice's enables for easier rope handling, while the Tipto Winchline decreases risks for crew from rope snap-back when mooring.
Maritime ropes
Lankhorst Maritime Ropes include:
Tipto Eight
Tipto Twelve
Tipto Winchline
Euroflex
Eurofloat
Lankoforce
Strongline
Through its dedication to research, development and innovation, Lankhorst Ropes Offshore Division's ensures its status as a world-leader in supplying riser tethers, systems for deepwater mooring and single point mooring, with its proprietary Gama® 98 rope construction.
Customers include Petrobras, Technip, Shell, Anadarko Petroleum, SBM Offshore, and Sofec.
Significant offshore projects Lankhorst has been involved with include ThunderHawk semi-submersible for SBM Atlantia, Heidelberg and Aasta Hansteen Spar platforms for Technip, Tahiti, Lucius, Cascade & Chinook FPSO for APL/BW Offshore, and Goliat FPSO for Eni Norge.
The offshore heavy-lift market is expanding for Lankhorst Ropes. The company's aim is to optimise synthetic ropes' technical performance in heavy-lift activities, with a sales team and technical personnel in Portugual and the Netherlands ensuring that much work can be performed in-house.
In addition, quality and engineering integrity are maintained from the project brief and manufacturing, through to rope certification and delivery of the slings.
Lankhorst Heavy-Lift slings include:
Lankoforce
Gama98
Lanko Ultra round slings