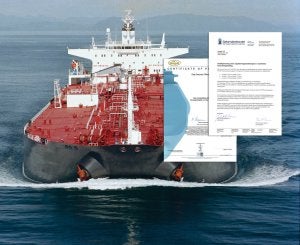 Computer-based training (CBT) specialist, Seagull, has been awarded Norwegian Maritime Authority (NMA) approval for a new, comprehensive ship security training package that is in full compliance with the Manila amendments to the STCW convention and code. These new security training courses will be available during September 2012.
The revised STCW, which came into force in January this year, introduces more stringent requirements for onboard security training, with particular provisions designed to ensure that seafarers are properly trained in case their ship comes under attack by pirates.
Seagull has issued more than 10,000 ship security officer (SSO) certificates since 2003, and these SSO certificates remain in force until 1 January 2017.
Anders Brunvoll, Seagull senior course instructor, says, "Getting NMA approval is very important for us, as we have in the past issued SSO certificates on behalf of NMA, the Norwegian flag state. With the new security on board training system we offer three courses and, with continued NMA backing, shipowners can be assured that certification through these courses will demonstrate the proficiency, as well as the competency, of their seafarers in security matters."
The new courses have also been certified by classification society DNV through the SeaSkill programme. "This was a challenging process, which effectively required us to start again from basics and produce security training, which has been fully checked by DNV against the revised STCW," adds Brunvoll.
Under the Manila amendments to STCW, all seafarers need approved ship security training, varying according to the level of responsibility of the seafarer. All seafarers must receive generic security awareness and familiarisation training, while those with specific security-related roles need appropriate training for their role.
To ensure compliance, Seagull has developed two new CBT training levels – level one, covering security-related familiarisation and awareness, for all seafarers, and level two for seafarers with designated security duties. It has also updated its existing SSO course, which is the designated level three of the Seagull Security on board training system, in line with the Manila amendments.
Level one includes two e-learning modules, one on security awareness and one on piracy and armed robbery. These are backed up by a workbook with practical exercises and a security familiarisation checklist. Level two comprises of an onboard course for personnel with security duties, which includes the same two e-learning modules on security awareness, and on piracy and armed robbery. This is supported by a workbook with practical exercises.
Level three training will comprise the same two modules as level one and two, CBT 115 security awareness and CBT 156 piracy and armed robbery, with the addition of a specific SSO e-learning module and workbook. This will be delivered through the CBT 121 SSO course.
Mr Brunvoll adds, "A key concept of the Seagull security on board training is that seafarers will be able to start at any of the three levels, depending on their position and duties onboard. If required they can then easily move up to a higher level, without repeating any of the e-learning modules they have already taken. The training is also designed so that seafarers are more or less obliged to familiarise themselves with the particular security requirements of the vessel they are on and the company employing them."
The new NMA-approved security on board training courses will be released in the third quarter of 2012. In the meantime Seagull's existing SSO course remains valid and any certificates issued based on this course will be internationally accepted until January 2017.