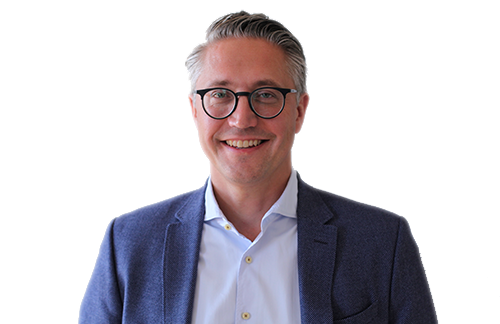 In the early evening of 10 October, a small fire broke out onboard Ytterøyningen, a diesel-electric car ferry, just off the island of Halsnøy, West Norway. 
According to local news reports, the ferry – belonging to Norwegian shipping company Norled – was able to moor safely, with firefighters called out to attend to the blaze located in the vessel's battery compartment. The following morning, there was a small explosion in the neighbouring switchboard room, although this did not result in any personal injuries.
A subsequent investigation, involving Norwegian Maritime Authority and classification group DNV-GL – as well as local police and fire authorities and insurance companies – revealed the most probable cause of the fire to be a coolant leak from a gasket in the lithium-ion battery-based energy storage system.
Corvus Energy, the manufacturer of the battery storage system onboard the ferry, has been quick off the mark to describe the fire as a "one-off event". Yet, in line with the rise in recent years of hybrid and full-electric vessels, it raises fresh concerns over the dangers posed by lithium-ion battery systems.
These questions marks prompted the launch back in 2017 of a joint development project, led by DNV-Gl, to evaluate the performance of fire-extinguishing solutions for lithium-ion batteries in the maritime industry. 
A central aim of the project – whose stakeholders include the Norwegian Maritime Authority, ABB, Kongsberg, Damen, FiFi4Marine, Stena Line and the Norwegian Defence Research Establishment – was to identify a best-in-class fire extinguishing system.  
How well do you really know your competitors?
Access the most comprehensive Company Profiles on the market, powered by GlobalData. Save hours of research. Gain competitive edge.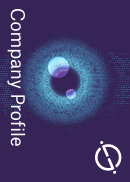 Company Profile – free sample
Thank you!
Your download email will arrive shortly
Not ready to buy yet? Download a free sample
We are confident about the unique quality of our Company Profiles. However, we want you to make the most beneficial decision for your business, so we offer a free sample that you can download by submitting the below form
By GlobalData
In January, Netherlands-based FiFi4Marine was revealed to have achieved the best heat-mitigating performance of all the methods tested by DNV-GL for lithium-ion fires. The solution, a direct injection foam system, was compared and benchmarked against other conventional systems, such as water sprinklers. 
According to the report, FiFie4Marine's direct foam injection system is not only the most effective means of extinguishing a lithium-ion fire, but also the most energy-efficient and environmentally-friendly. It is biodegradable and non-toxic, requiring no water or emergency power. 
With the system in the final phases of wheelmark classification approval under inspection by DNV-GL, we spoke to F4M CEO Cor Meedendorp and managing partner Magnus Eriksson to find out how it works and whether it might have helped prevent the recent Norled car ferry fire. 
Ross Davies: Why do lithium-ion batteries pose such a fire hazard?
Magnus Eriksson: When you overcharge a lithium cell, it can lead to something that's known as thermal runaway. This is when there is an unstoppable increase in temperature, leading to the electrolyte inside the cell vaporising and then, if hot enough, igniting and turning into a fire. In a worst-case scenario, lots of gas can accumulate, leading to an explosion. This is the most dangerous aspect when it comes to using lithium batteries. 
RD: Is there any kind of collateral damage associated with your direct foam injection system?
Cor Meedendorp: Unlike most firefighting solutions, based on chemical foams and powders, ours has a minimal impact on the environment, health and the object itself. That's because we used a biodegradable foam concentrate, water and air. It's not corrosive, polluting or toxic. It has pretty much the same ecological impact as draining water from a shower.
ME: Compared to a traditional water sprinkler, our consumption of water is at least 12 times' less. The effect of damage on a facility is much, much less with our system compared to traditional water-based systems. 
RD: I'm sure that will be music to the ears of insurers operating in the maritime industry.
CM: Yes. We are actually in discussions with insurance companies involved with big ships. That's because they bear 90% of the costs that come with heavy collateral damage. 
RD: What are some of the other features that make your system so unique?
CM: It is a system which, through its use of high-pressure cylinders, is able to operate for at least three hours without requiring any electric energy from the ship's power supply. This is a huge benefit, particularly for smaller ships. It's a completely stand-alone system.
It's also very easy to install, as it is specially designed to pass through marine watertight doors. It's also lightweight – two people can easily move the unit – and really only needs a wall socket for the power supply. It doesn't require caballing, emergency generators or switchboards. 
RD: Bearing all this in mind, do you think the system might have helped prevent the fire onboard the Norled car ferry in October?
CM: Yes.
ME: We think so. It's also worth pointing out that in the case of Ytterøyningen the existing rules and regulations around safety may have had actually had an adverse effect – maybe even worse than if they hadn't any firefighting system onboard at all. One of the conclusions from the recent investigation was that the use of saltwater sprinklers only made things worse. Many ship operators are completely unaware of this, which creates a false sense of safety.
RD: So, are you saying the current rules and regulations around lithium-ion batteries are not fit for purpose?
ME: Yes, although DNV-GL is aware of this and investigating updates to these rules. The test performed in the joint development project concerns a new future standard for firefighting systems for lithium batteries.
This creates a strange situation in which our system is, we think, fit for purpose but not adapted to the current rules. Future rules will be more aligned with how we have designed our system. We are too advanced for current rules, which creates something of a problem from a commercial perspective. 
RD: So you are effectively waiting for the rules to catch up with your system?
CM: Exactly. We've done several tests witnessed by DNV-GL and the Danish and Norwegian Maritime Authorities, which we passed easily. But there is no application rule for lithium-ion batteries, so the best we can hope for now is type approval for machinery spaces for our system. 
But we are confident that we will be the first company in the marine world that will have this application in type approval. That bodes well for the future. 
RD: What's next? Are there any projects in the pipeline?
CM: We've already installed the system on a few vessels, including an autonomous vessel – which we see as the future of shipping. We've also installed it on a full-electric, public ferry with a capacity of 4.2. megawatt hours.
We have orders for six vessels, but we're aiming to increase it to 12.