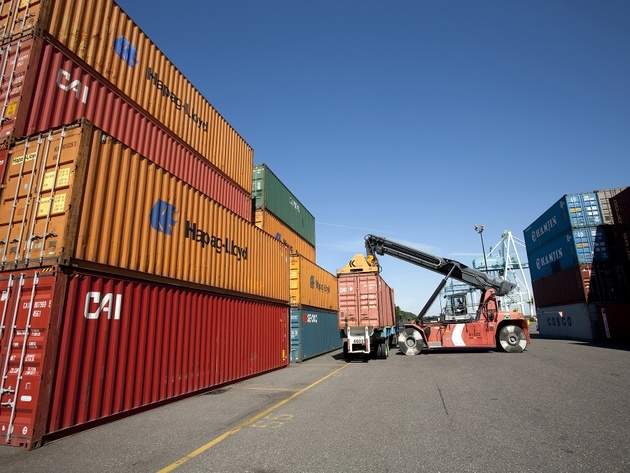 The humble container, a metal box that usually measures 20ft in length to form the standard twenty-foot equivalent unit (TEU), has had an impact on ports and global trade that far exceeds its meagre dimensions. The process of containerisation in shipping, which saw loose 'break bulk' cargo replaced in many cases by containerised goods from the late 1950s onwards, has definitively shaped modern port operations and maritime trade. Today, container vessels make around 9,000 port calls every week.
But what happens when a port rapidly loses its container business and how could such a thing come about? Through a combination of labour issues and the economics of 21st century container shipping, the Port of Portland, located along the Columbia and Willamette Rivers in Oregon, US, has gone through this trauma over the past two years, and provides some lessons for the wider port sector.
Containerless: how did it come to this?
The Port of Portland's container troubles started in February last year, when Hanjin Shipping, South Korea's largest container carrier, pulled out of Portland, taking around 80% of the container business of Terminal 6 – the port's container facility – with it. The port's other major container partner, German shipping giant Hapag-Lloyd, followed suit just a few months later, and another 19% of the port's container business disappeared.
Those two major losses left Westwood Shipping Lines, a Washington-based carrier that represented a tiny fraction of the terminal's original container service, as the sole container shipping company calling at the port. Westwood suspended service to Portland in April last year in the wake of its larger counterparts' departure, but resumed monthly export calls a few months later.
However, earlier in May Westwood announced its final stop in Portland in a decision that the port said was directly related to the cancellation of services by Hanjin and Hapag-Lloyd. Portland Port is now entirely bereft of container traffic, and is left asking the question: how did it come to this?
How well do you really know your competitors?
Access the most comprehensive Company Profiles on the market, powered by GlobalData. Save hours of research. Gain competitive edge.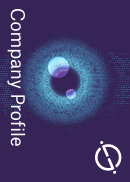 Company Profile – free sample
Thank you!
Your download email will arrive shortly
Not ready to buy yet? Download a free sample
We are confident about the unique quality of our Company Profiles. However, we want you to make the most beneficial decision for your business, so we offer a free sample that you can download by submitting the below form
By GlobalData
"At the root of Portland's container crisis are the toxic relations between Terminal 6's dock workers and ICTSI Oregon."
At the root of Portland's container crisis are the toxic relations between Terminal 6's dock workers and ICTSI Oregon, the subsidiary of Philippines-based port operator International Container Services Inc., which signed a 25-year lease to operate Terminal 6 in 2010.
Labour relations at ports up and down the US West Coast have been strained since 2014, as the International Longshore and Warehouse Union (ILWU) carried out tense contract negotiations with the Pacific Maritime Association (PMA), which represents 29 West Coast port operators, including ICTSI Oregon.
The previous contract between West Coast port staff and their employers expired in July 2014, and negotiating a new contract became a long and tumultuous process throughout 2014 and early 2015, as operators accused workers of intentionally slowing down work and the ILWU refused to extend the contract, citing issues such as manning, extra hours and responsibility for the maintenance and repair of container chassis.
Toxic labour relations at Terminal 6
In spite of the acrimonious negotiations and concerns over their effect on the wider US economy, an agreement between the ILWU and PMA was finally reached and ratified by the union's membership in May last year, settling the dispute and putting in place a new contract that will run to July 2019.
Relations between ILWU members at the Port of Portland and ICTSI Oregon did not improve with the resolution of the contract negotiation, however. Bad feeling between the operator and its employees runs far deeper than the general West Coast contract dispute. Terminal 6 workers have complained of mismanagement since ICTSI took over in 2010. Relations worsened further due to a dispute in 2012 over who would have responsibility for handling refrigerated containers, and a stand-off between the two sides has been escalating ever since.
ICTSI Oregon has accused the ILWU of attempting to sabotage the business to force the company out. "The ILWU threatened to chase our customers, including Hanjin, from Portland and to shut us down," wrote ICTSI Oregon CEO Elvis Ganda in a February 2015 editorial for The Oregonian. "The union made good on its threats and began work stoppages, slowdowns, safety gimmicks and other conduct deliberately intended to hurt ICTSI Oregon. This is not just our opinion. These are among the facts confirmed by two independent judges from the National Labor Relations Board in separate rulings against the ILWU."
The ILWU, for its part, has blamed the operator's mismanagement for the loss of container business and complained of arbitrary firings.
"If ICTSI spent as much time improving operations as they spend complaining in the media, our region would have a more productive container terminal by now," the union said in a statement to Port Strategy.
The container slump: economic cause and effect
Beyond the blame game playing out between ICTSI and the ILWU, the sudden slump in the Port of Portland's container business is also a reflection of the economics of oversupply in the container shipping sector. The Port of Portland, which owns the marine facilities and three airports in the surrounding region, acknowledged as much in its response to the departure of Westwood Shipping Lines.
"While we are disappointed with this news, we also understand the underlying economics of the carrier industry are at play, like over-capacity and exceptionally low rates," the group said in May. "We are hopeful that Westwood will return to T-6 when market dynamics improve."
The Port of Portland's executive director Bill Wyatt went into more detail in a May interview with the Portland Business Journal.
"In the Trans-Pacific there are about 23 carriers and there probably ought to be about five."
"ICTSI and the port have made joint presentations to a variety of carriers," Wyatt said. "But in the Trans-Pacific there are about 23 carriers and there probably ought to be about five…There's way more capacity out there than market demand. The industry is now really in turmoil, so recruiting new carriers is really challenging."
In terms of economic effects, the loss of container service is hurting both the port and the regional economy of the Pacific North-West. Data from the Port of Portland shows that annual container traffic dropped from nearly 165,000 TEU in 2014 to less than 23,000 TEU in 2015, while total vessel calls dropped year-on-year from 513 to 352. With the full effect of the container carriers' absence landing this year, these numbers are likely to shrink further.
More widely, the lack of container service is causing problems for Oregon's exporters, which are predominantly small and medium-sized enterprises exporting agricultural goods. Between the loss of Hapag-Lloyd and Hanjin, exporting businesses in Oregon have lost out on direct shipping connections to both Asia and Europe. Businesses are being forced to arrange alternative freight routes for their goods, eating into slim profit margins and putting harder limits on local output.
Is this the end for Portland's container service?
Given the economic damage caused by the departure of Hapag-Lloyd and Hanjin, there is an urgent need to solve the labour crisis at Terminal 6. Oregon's International Trade and Logistics Initiative, launched by Governor Kate Brown in April last year, lists "resolution of Terminal 6 labor management issues and restoration of weekly container service" as one of its four key objectives.
So what can be done to ensure that the loss of container service at the Port of Portland doesn't become a permanent fixture? Growing frustration over the issue in Oregon has led to a radical proposal from the Common Sense for Oregon non-profit organisation to create the Oregon Shipping Authority, a state-owned authority responsible for solving the issues and bringing containers back to Terminal 6. This idea, however, was rejected by the Port, with Billy Wyatt noting that a state-owned overseer "doesn't fix what's broken here or globally".
Ultimately, the most constructive solution to Portland's container woes is for the ILWU and ICTSI to resolve their dispute and work together to pull productivity up and push costs down so that a more competitive terminal can lure carriers back once more. The objective truth is almost impossible to glean amid the union's allegations of chronic mismanagement and the operator's claims of industrial sabotage and strong-arm tactics. But the truth will become secondary if these two bitter antagonists can't find a way forward, and a whole state will suffer for it.