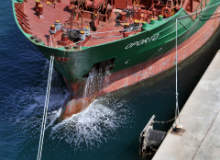 The use of ballast water has been the go-to method of maintaining operational safety at sea since the introduction of steel-hulled vessels around 120 years ago. Today, it is an integral part of safe and efficient modern shipping operations.
However the discharge of ballast water in various ports around the world poses great ecological risks to marine life. Due to the multitude of alien micro-organisms being exchanged between areas, the process can carry grave consequences for local biodiversity, replacing native species with invasive bacteria, microbes or small invertebrates that can grow into plague proportions.
In 1992, the United Nations Conference on Environment and Development (UNCED) identified the dumping of invasive marine species via ballast water as a major threat to the world's oceans. Prior to this, the International Maritime Organisation (IMO) had been working towards a solution for ten years.
Today, shipping moves 80% of the world's commodities and as a result, three to five billion tonnes of ballast water are transferred internationally every year.
Although various regional and local regulations are in place around the world, the two most significant and widely recognised regimes to have imposed regulations on ballast water treatment are the IMO and the United States Coast Guard (USCG).
The two sets of legislation overlap and diverge in some of their requirements, inevitably causing uncertainty amongst ship owners and operators looking to meet ballast water management requirements in the most cost and time-effective way possible.
How well do you really know your competitors?
Access the most comprehensive Company Profiles on the market, powered by GlobalData. Save hours of research. Gain competitive edge.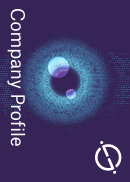 Company Profile – free sample
Thank you!
Your download email will arrive shortly
Not ready to buy yet? Download a free sample
We are confident about the unique quality of our Company Profiles. However, we want you to make the most beneficial decision for your business, so we offer a free sample that you can download by submitting the below form
By GlobalData
Ahead of the upcoming implementation of the IMO's international regulatory standard, we review the main differences ship operators should be aware of and explore why a proactive approach to implementing the necessary solutions makes sense.
Overview of regulations and the IMO's entry into force
The IMO adopted the International Convention for the Control and Management of Ships' Ballast Water and Sediments (BWM Convention) in February 2004 to act as a global framework for the treatment and discharge of ballast water.
The convention effectively spells out two performance standards: the D1 standard, which addresses the appropriate volumes of ballast water exchanged, and the D2 standard which covers approved ballast water treatment systems and specifies levels of viable organisms left in the water after treatment.
On the other hand, USCG legislation, which became effective in June 2012, applies to any ships planning to discharge ballast water in US waters, and comes with its own exchange or treatment operations as well as sediment management guidance.
The D2 standard is one of the few similarities between IMO's and USCG's otherwise distinct regulations, as both specify the same number of permitted organisms that can be carried and discharged.
"USCG regulation asks that any organisms dumped into their waters be already dead, whereas IMO refers to "viable" organisms."
In spite of this however, USCG regulation asks that any organisms dumped into their waters be already dead, whereas IMO refers to "viable" organisms, meaning those who cannot survive the transition or are unable to reproduce in the new environment.
The IMO convention is due to enter into force twelve months after ratification by 30 states, representing 35% of the world's merchant shipping tonnage. At present, 47 states representing 34.35% of the world's shipping fleet, have ratified the convention, with only 0.65% left to do so.
"For the countries that ratify the IMO convention, it's a policy decision" says Lloyds' Maritime senior environment and sustainability consultant Yildiz Williams. "We are seeing a lot of countries indicating that they are actually in the process of ratifying the IMO Convention. I think it's getting very close."
IMO Secretary General Koji Sekimizu indicated in November last year that the convention will enter into force worldwide from 24 November 2016, following ratification by Indonesia, while Williams expects an implementation date of early to mid-2017.
The industry's main concern: type approval requirements
The International Chamber of Shipping (ICS) warns that "the entry into force of the new IMO regime does not resolve the extreme difficulties that still exist in the United States."
"There is still great uncertainty with respect to the more stringent United States approval regime for treatment equipment, which started to be enforced in January 2014," an ICS press release reads.
The real confusion stems from the difference between type approval regimes, possibly the crux of both these regulations.
Type approval refers to the testing of equipment against a set of standards "to demonstrate that it or similar equipment is compliant by design." This rigorous testing assesses shore-based and shipboard equipment and its capability to achieve a set discharge standard.
While IMO type approval will be required globally as soon as the convention enters into force, USCG approval is already required for all equipment and vessels entering US waters.
The caveat lies in the fact that there are currently no systems on the market that have received USCG type approval, so "they recognise that they have a regulation in force for which the main solution is not there yet," Williams explains.
Therefore, ships entering US waters have either been granted extensions to the dates for fitting the required treatment systems, or they can receive permission to install an alternate management system (AMS).
"AMS systems are ballast water treatment systems which are type approved to the IMO requirements by a foreign flag, so they are not US-flagged," says Williams. "US Coast Guard does a paper review of these systems and they sometimes grant them with this AMS state. This means that they can be installed on vessels and used, but it's a temporary solution that only lasts five years because it's not guaranteed that these systems will pass USCG type approval requirements."
Currently there are over 50 treatment systems on the market that are approved under the current IMO regime, with 36 of these having been granted IMO final approval. However, only 31 manufacturers have so far indicated their intent to submit their systems for US approval.
"The conflicting IMO and US requirements, when combined with the complete lack of systems fully approved by the USCG, could produce an impossible situation in which some ships might not be able to operate in US waters when the IMO convention enters in force," the ICS cautioned.
"This is the main concern the marine industry is facing in terms of ballast water management currently," Williams says. "If we see a number of systems on the market with the USCG type approval then there won't be an issue."
Advice for operators: preparing for IMO and following USCG
Ships owners and operators who do not call at US ports in their voyages can prepare for the upcoming implementation of the IMO convention in a number of ways.
A first step is closely following the D1 and D2 standards and ensuring that ballast water is exchanged or treated, as well as periodically reviewing on-board systems and arrangements in case of any changes to the BWM convention. Particular attention should be given to multi-use tanks and eductors being used for stripping ballast tanks, Lloyd's Register specifies.
"Particular attention should be given to multi-use tanks and eductors being used for stripping ballast tanks."
Developing a management plan is also a key recommendation, which should include the treatment system selected for installation, mitigation measures, crew training requirements and the name of the designated ballast water management officer.
The final step would be the installation of a treatment system, which should be submitted for approval in good time.
For those who do operate in US waters, getting to grips with the USCG regulation and its strict requirements is mandatory.
Under their guidance, all new vessels with a ballast capacity of less than 1,500m³, as well as existing vessels greater than 5,000m³ are required to install a treatment system before the first scheduled drydocking after 1 January 2016. For vessel owners who are unable to do these fittings despite all efforts, a number of extensions are in place.
The USCG also requires a management plan, clean ballast tanks free from sediments, and a report to be submitted to the US authorities 24 hours before arriving at a US port.
"I always try to encourage any owners and operators to be proactive, which is very helpful," Williams says. "So definitely start looking into how they can comply, maybe plan their compliance depending on their operational profiles, instead of waiting. I really do think that being proactive is one of the best things they can do."