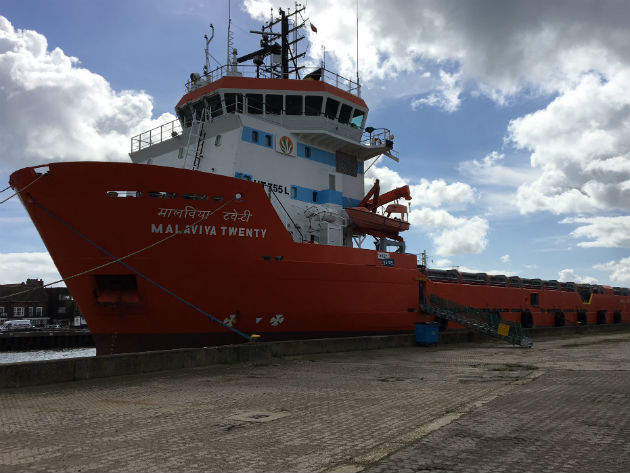 "We need to stop this exploitation," says Paul Keenan, an inspector with the International Transport Workers' Federation (ITF). "There are people coming here on £2-3 an hour, which is outrageous."
His upset is driven by his own experience and other reports of foreign seafarers – many of whom are from the Philippines and the Far East – being paid less than the national minimum wage (NMW). In the UK, the minimum wage varies based on age. Workers aged 25 or over are entitled to what is now known as the National Living Wage, which currently stands at £7.20 and is due to rise to £7.50 in April. Meanwhile, the minimum wage still applies to workers aged 24 and under, and gradually decreases the younger a worker is. For example, those aged 21-24 should get £6.95 per hour, rising to £7.05 in April.
Rail, Maritime and Transport Workers Union (RMT) general secretary, Mick Cash, was scathing in his criticism, saying in January: "Ship owners cut their wage bill by getting rid of UK seafarers because they are able to discriminate against foreign seafarers by paying them less.
"Every day seafarers, including those working on vessels chartered as part of a public contract for services between UK ports, continue to be exploited by rates of pay well below the UK minimum."
However, UK Chamber of Shipping policy director Tim Springett strikes a different tone: "By the standards of [some of] their countries of domicile, seafarers are handsomely remunerated for their work.
How well do you really know your competitors?
Access the most comprehensive Company Profiles on the market, powered by GlobalData. Save hours of research. Gain competitive edge.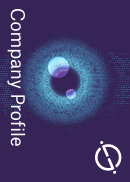 Company Profile – free sample
Thank you!
Your download email will arrive shortly
Not ready to buy yet? Download a free sample
We are confident about the unique quality of our Company Profiles. However, we want you to make the most beneficial decision for your business, so we offer a free sample that you can download by submitting the below form
By GlobalData
"Claims of pay discrimination are based on a misunderstanding of the fact that seafarers are paid at levels commensurate with the cost of living in their country of domicile. In fact it is practically unheard of for two persons performing similar roles on board a vessel to be paid at different rates."
Is the language of discrimination and exploitation designed as a headline-grabbing exercise to further agendas, or something more indicative of the state of the UK maritime sector?
Looking at the law
What can be said is that paying different rates is not illegal. "But it runs contrary to our conscience," says Charles Boyle, director of legal services at Nautilus, a trade union representing 22,000 seafarers in the UK, the Netherlands and Switzerland. "It's morally wrong. It exploits the workers and stops British seafarers from getting those jobs."
Under British law, seafarers are covered by section 40 of the National Minimum Wage Act 1998, which states that seafarers will be considered to be working in the UK "when working on a ship registered in the UK" unless all the work takes place outside the UK or the seafarer is not normally resident in the UK.
Those seafarers working on a non-UK flagged ship can claim the NMW for work performed outside the country only if they "ordinarily work" in the UK. The criteria for considering this can include where the seafarer's tour of duty begins and ends, where the seafarer is subject to income tax, as well as the currency in which the seafarer is paid. That does mean in some cases that a different rate of pay will be applied.
"It [can] make it difficult, for example, for Filipinos to meet [the conditions set out in NMW law], because they do not ordinarily reside in the UK," explains Boyle. "After several months on a ship they go back home to the Philippines."
"We need to stop this exploitation."
When considering a complaint of underpayment, HM Revenue and Customs investigates the circumstances of employment to decide whether or not a seafarer has a sufficiently strong connection to the UK.
There's also the International Labour Organization's (ILO) Maritime Labour Convention 2006 (MLC) which says that seafarers should be paid in full, in accordance with their employment agreements. It does not establish a mandatory minimum wage, but leaves this question to be dealt with under the national law of the flag states.
However, the convention does include an international procedure for establishing a recommended minimum monthly basic wage for able seafarers. This is reviewed by the ILO Joint Maritime Commission on average every two years, and currently stands at $614.
But what is happening on the ground?
'As little as £2 an hour, or no payment whatsoever'
In January, Hull East MP Karl Turner raised the issue of what he called the "scandalous" situation of P&O Ferries paying £4.70 an hour to Spanish and Portuguese seafarers on its Hull routes. "[But] £7.20 is the minimum wage. That is just scandalous in my view."
A P&O spokesperson said at the time: "We comply fully with the requirements of employment legislation on all of our routes. Whilst the majority of our seafarers are employed on UK contracts, we also have agency crew from other EU countries working in the North Sea sector.
"Our EU agency colleagues tend to be long-serving, some having been with us for many years, and they are employed at good rates of pay when compared to wage levels in their home countries."
Reports also emerged late last year that some foreign sailors working in the North Sea were being paid as little as £2 an hour.
There's also an issue of non-payment. As an inspector, Keenan has first-hand experience of the problem. Last year he assisted the crew on an Indian-owned vessel, the Malaviya Twenty, in the port of Great Yarmouth, after it became apparent that wages had not been paid.
"We got to an agreement where all crew would be paid up to their December wages by the end of January, via bank transfer," says Keenan. He makes clear, however, that it was a tough process; one that included arresting the ship. As of 8 February, it is still in Great Yarmouth. "Once the crew has received what's owed to them for January and February, and we know they are being repatriated, we will lift the arrest," explains Keenan.
Is this a regular occurrence? "Oh yeah," affirms Keenan. "A colleague of mine in Southampton recently dealt with a tanker and he recovered wages that had not been paid. It's on a regular basis that ships come into the UK and seafarers have not been paid. Quite often we come across ships where people are owed smaller amounts; [that's] almost weekly."
Keenan believes it happens because "it's easy not to pay them". When cash flows are tight, owners stop paying the crew, he adds.
A decline in UK seafarers
There is fear that low wages could also price British seafarers out of jobs. "It's a big concern; cheap labour can be sourced from elsewhere," says Boyle. "The UK is increasingly becoming less and less a supplier of seafarers to the world's ships, even to UK ships."
This is backed up by an Oxford Economics report commissioned by the Department for Transport (DfT), published in November, which reveals that only 40% of officers in the UK shipping industry are UK nationals.
The government's own statistics – published in January – show that in 2016, the total number of UK seafarers active at sea was estimated to be 23,060, compared to 33,670 in 1977. The number of UK certificated officers active at sea has now dropped to 10,650, a 22% decline over the last decade.
"Shipping is a global industry, with a global workforce."
UK ratings (workers who are required to hold specific certificates, but who are not required to hold certificates of competency) stood at 8,880. In addition, the government predicts that the total supply of UK officers in 2026 could be 7% lower than in 2016, while the supply of deck and engine officers could fall by more than 30%.
Springett is unconvinced that this can be attributed to firms employing non-UK seafarers on cheaper wages, instead contending that the main reasons are "that technological advances are enabling ships to sail with smaller crews".
He adds: "Countries whose labour costs are lower than in the UK have become able to train competent seafarers to the highest levels. The trend is similar to the movement of manufacturing jobs from countries such as the UK to the Far East.
"Shipping is a global industry, with a global workforce hailing from many different countries – each with different laws, economies and costs of living. It is [also] the only industry with a global 'bill of rights' for its workforce, which covers more than 90% of internationally trading ships and guarantees decent standards of work for seafarers irrespective of their nationality."
Time to review
When asked to comment on the maritime labour numbers, a spokesperson for the DfT said: "We want a successful UK maritime industry so our nation is best placed to benefit from the expected doubling in world sea trade by 2030.
"Our seafarers are rightly recognised for their training and expertise and we are launching a review to see how we can help the sector thrive."
According to the DfT, this review into minimum wage rules will begin shortly. In a letter to Nautilus, shipping minister John Hayes said: "I am determined to see more UK seafarers employed and to be able to compete fairly for jobs, particularly for those jobs working on vessels operating out of UK ports or operating in UK waters."
What are the chances that the review will recommend changes? "I'm cautious, but also hopefully optimistic," says Boyle.
Springett is wary of "legislating to increase pay rates" as this will, he says, do nothing to add to UK seafarer numbers. "It will simply make the UK register unattractive to ship owners," he adds. Rather, he calls for more support for training programmes.
"World trade in shipping has slumped," says Keenan. "We have ships sitting idle. And, pressure on costs then feeds through to pressure on wages.
"My guess is that there will always be someone, somewhere, who is owed money."