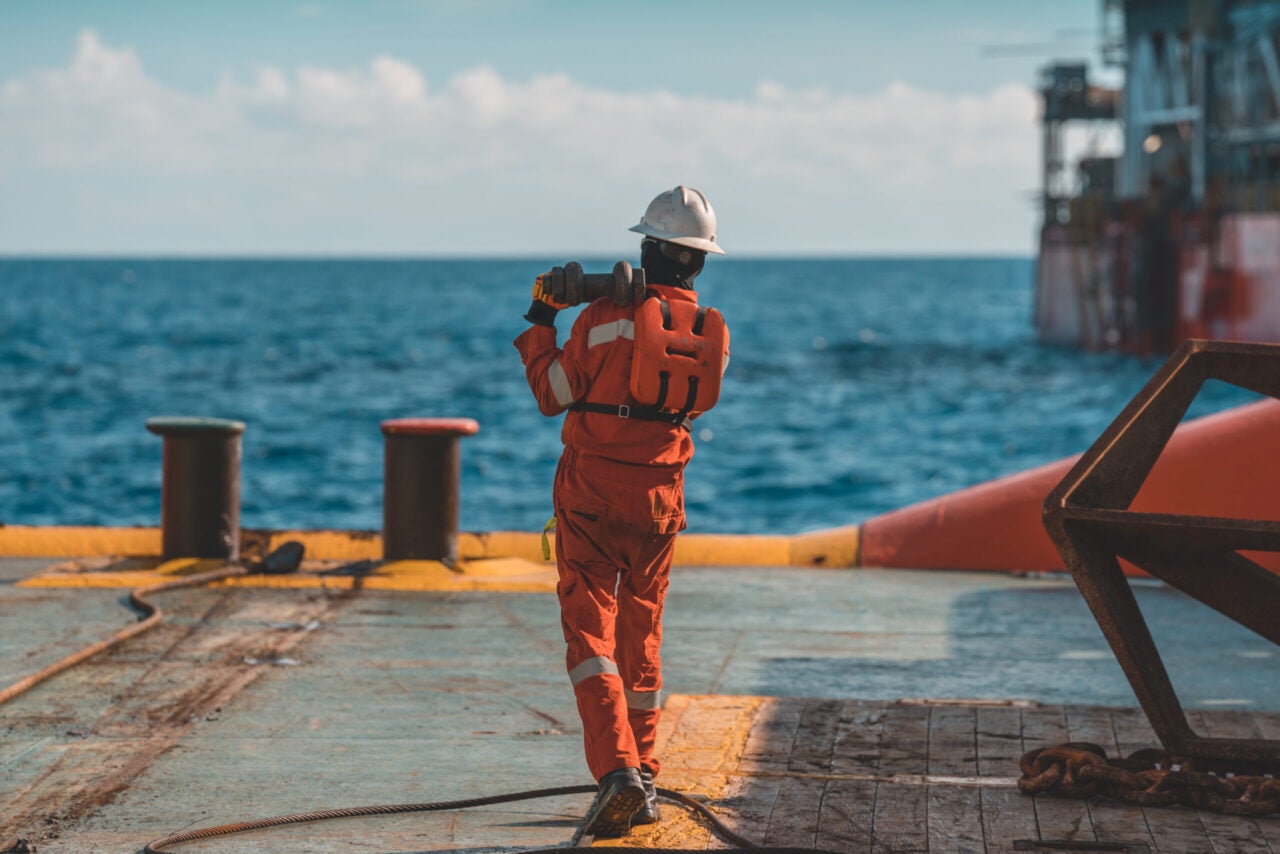 Safety, efficiency, and risk management are key areas of focus for the maritime industry when it comes to staff wellbeing as well as company operations. Arrow Labs has developed AI-based technology solutions to assist the industry in these areas. Frankie Youd speaks to CEO and founder of Arrow Labs, Rami Darwish, to find out more.
AI technology company Arrow Labs is focused on providing the maritime industry with wearable software as a service (SaaS) solution.
These solutions are currently being used at DP World and Rampa Bay Port to improve areas such as officer safety, security, incident reporting, and risk management.
The flagship solution produced by the company, named MIMS, allows for remote workers to increase efficiency in their day-to-day tasks as well as staff productivity by 30% according to the company. Paired with this the solution increases business efficiency by 40% and reduces operating costs by 20%.
How well do you
really

know your competitors?

Access the most comprehensive Company Profiles on the market, powered by GlobalData. Save hours of research. Gain competitive edge.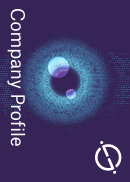 Company Profile – free sample
Thank you!
Your download email will arrive shortly
Not ready to buy yet? Download a free sample
We are confident about the unique quality of our Company Profiles. However, we want you to make the most beneficial decision for your business, so we offer a free sample that you can download by submitting the below form
By GlobalData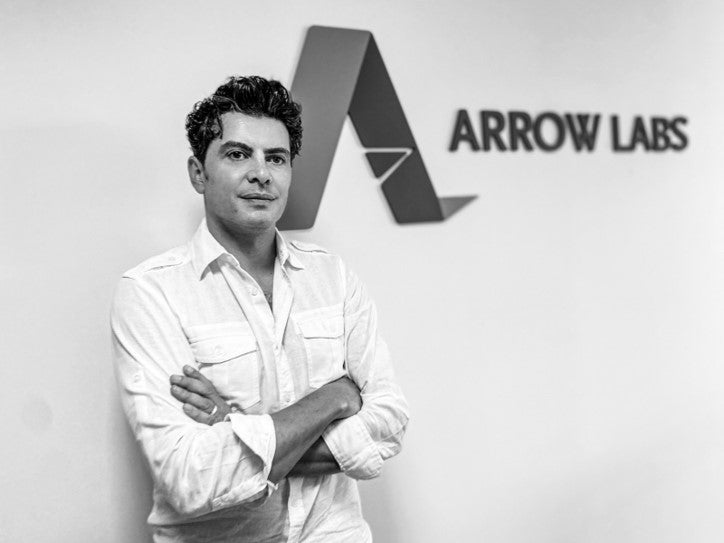 Frankie Youd : Could you provide some background on Arrow Labs?
Rami Darwish: Arrow Labs is a technology company with a mission to digitise deskless, frontline workers. While digitisation in the workplace had a huge impact on most white-collar jobs, the 80% of the workforce who work remotely or in field operations have been almost completely ignored by corporate spending on digitisation.
Arrow Labs wants to remedy this by providing companies with a software platform delivering productivity management solutions to make deskless workers – and therefore businesses – more efficient.
In the maritime industry, Arrow Labs' solutions can help to streamline port operations with asset management and resource tracking, while automating tasks and incidents. Our maritime clients include Port of Tampa Bay in Florida, US, which uses Arrow Labs technology in key areas such as security, incidents, risk, and officer safety.
What are some of the SaaS solutions that the company offers?
Our flagship SaaS software is called MIMS – a software platform and wearable solution addressing all dimensions of workflow management, designed to improve efficiencies across companies' processes, assets, and human capital.
MIMS integrates workflow, scheduling, and incident resolution in one application, eliminating the need to use outdated technologies. Most people wouldn't believe how much is still done with pen and paper, even at large shippers, and port authorities!
To manage complex field operations, Arrow Labs has developed AI and machine learning algorithms learning from the data accumulated. These technologies are used, for example, to automate scheduling and build an optimised duty roster, assigning work to employees most efficiently considering coverage areas, skills, and experience.
Its knowledge database records employees' experience, works performed, locations visited, customers serviced, and whether KPIs are met.
The MIMS platform offers a unified experience across channels. Our MIMS smartphone application has brought a considerable improvement to our clients' workforces, giving them the mobile connectivity needed to be on top of complex workflow. It brings vast efficiency gains by facilitating communication and the flow of information between back-office and on-site operations.
What are some of the wearable solutions?
Physical devices through which to access SaaS solutions are another area of focus for Arrow Labs. Most innovations in work device development have centred around the typical desk workstation – impractical in the field.
Arrow Labs' MIMS watch is a smart wearable tailored to the needs of frontline workers, enabling them to easily access the workflow management interface in any circumstance.
As hands-free alternative to a smartphone, MIMS watch is connected to the MIMS Cloud and allows for immediate reporting and information distribution. Using this smart wearable, field workers can easily communicate with mission control and colleagues via text or voice-messages, while collecting and disseminating location details and other task-critical information on-site.
Other workflow management-related functions of the MIMS watch are managing shift attendance, check-in, and check-out on the go. The wearable also makes it easy to engage, update, and complete assignment transactions.
The huge advantage of smart wearables is the massively decreased response time for any organisational tasks – reporting incidents, creating, and submitting reports, and disseminating information. Being able to complete these tasks and communicate results in real-time is the root of crucial efficiency gains, as it enables mission control to act swiftly, comprehensively, and accurately.
We are developing novel approaches incorporating the Internet of Things and smart connectivity for field operations to profit from the same efficiency gains digitisation has brought for office work environments.
How can these technology and solutions support the shipping industry?
Arrow Labs' solutions for maritime companies serve two main types of business: the operation of ports and shipping logistics operations.
Port authorities use MIMS to coordinate highly complex operations spread across a distributed, constantly shifting work environment. For example, ports use MIMS to structure and optimise security and safety operations; electronic activity logging for guards, location-enabled officer tracking, rapid incident management, automated asset maintenance, preventative maintenance, and advanced remote monitoring.
Location traceback of incidents happening in the port area and digital time stamps give a new level of mission control. Team members can send and receive an incident support instantly, while the port oversight can analyse and resolve occurrences in real time – with minimal need for time-consuming, inefficient communications over phone or in person.
Assets are easily and intuitively managed with MIMS. The software tracks lifecycle management and gives automated alerts for stock shortages and timings for preventative maintenance.
Shippers benefit from Arrow Labs' solutions tailored for eliminating inefficiencies in logistics.
To boost freight turnaround times, MIMS scheduling function enables seamless coordination with warehouses and contractors as well as within the port.
Real time tracking of fleets and personnel at any time is especially important in shipping operations to ensure any irregularity is detected and remedied as soon as possible.
Perhaps the most crucial advantage MIMS offers to shippers is its powerful machine learning algorithm compiling and making sense of the huge amount of operations data collected. Spotting inefficiencies over globally distributed, constantly changing supply chains is impossible without intelligible and accurate insights from data.
Where is this technology currently being used?
Arrow Labs' technology is currently employed by several large maritime clients and across various other industries including oil and gas, logistics, supply chain management, construction, and facility management.
Let us focus on one of our largest maritime clients – the Port of Tampa Bay in Florida.
Port of Tampa Bay is the largest port in Florida, handling 33 million tons of cargo per year and covering an area of 20km2. Servicing a diversity of cargo, the Port of Tampa Bay's day-to-day operations exhibit high complexity to accommodate shippers and contractors of various industries.
Port of Tampa Bay uses MIMS to enhance the efficiency of its safety operations. During its ongoing expansion, the port's operations came across increasing challenges for the security and safety systems in place to cope with workflow complexity.
With Arrow Labs' solutions, management of field workforces, incidents, and compliance standards became feasible again. This was achieved by providing new communications capabilities reducing inaccuracies, electronic capture of incidents, coordination and collaboration tools for the multiple parties involved in the port's operations, and automated logging of incident locations, shifts, and duties for optimising response time.
Port of Tampa Bay also was able to better define and monitor its KPIs, identifying high-incident areas and preventing safety risks to emerge.
What are the key benefits of this technology?
To draw on the example of Port of Tampa Bay, its implementation resulted in dramatically improving visibility of any occurring incidence to the various actors involved due to automation of processes and communication.
Arrow Labs' solutions contributed to improving accuracy of captured information and streamlined operations, unburdening safety officers and materially improving the port's overall safety.
MIMS' workflow management solutions – MIMS desktop & mobile app, MIMS watch – produced an average 30% increase in staff productivity and reduced operating costs by 20% for companies implementing them across sectors.
Regaining control over complex field operations is crucial to staying competitive. The field work automation Arrow Labs offers provides the insights and levers needed by management to stay on top of complex operations.
Arrow Labs' workflow solutions also empower workers to be more in charge of their day-to-day work – while recording success and service excellence, facilitating acknowledging and rewarding achievements. In increasing worker productivity, our workflow management software empowers workers to increase their self-reliance and stake in value creation.