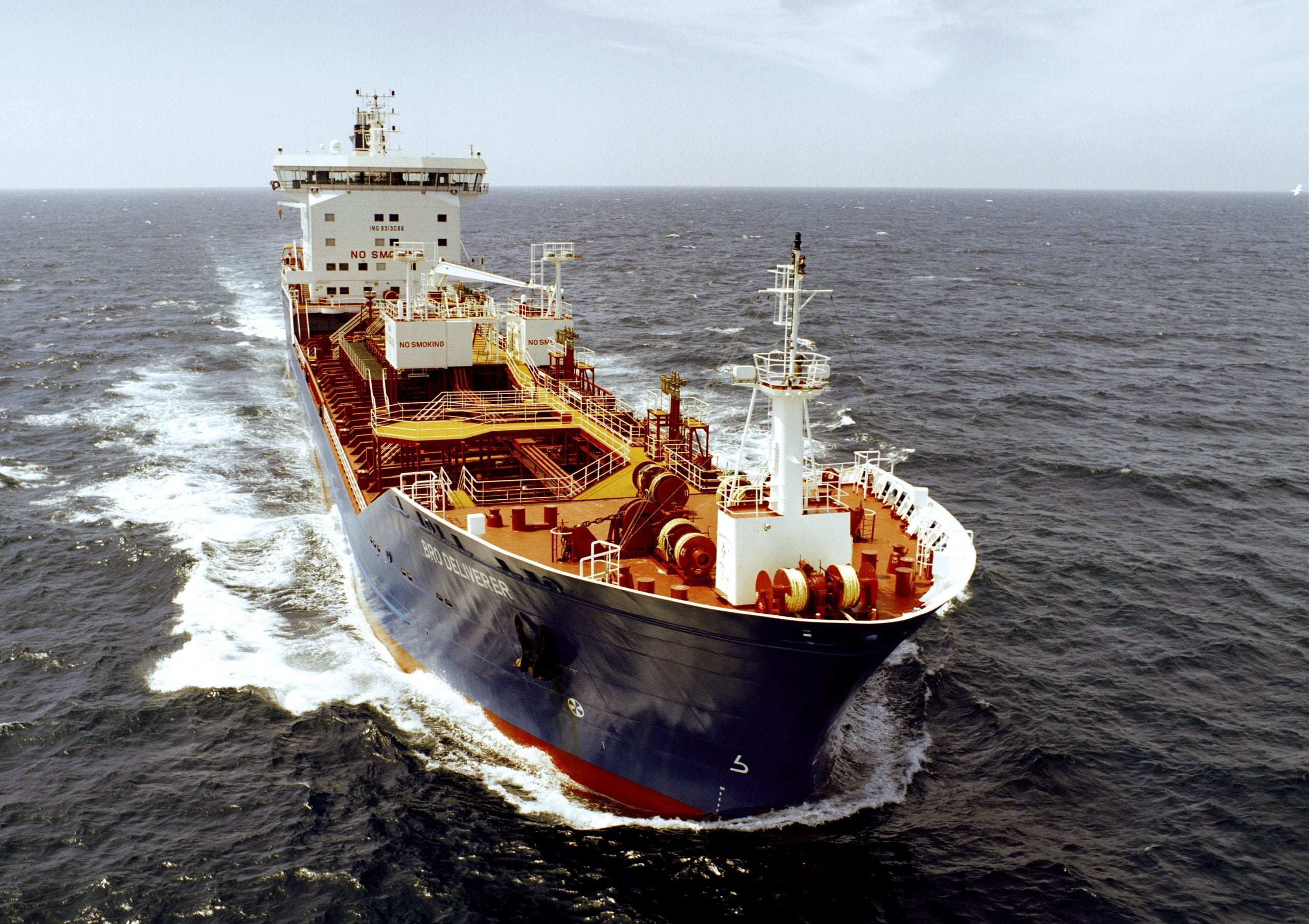 ZeroNorth is a technology company that aims to help shipowners and operators in the tramp shipping industry reduce carbon emissions and optimise vessels' earnings by using real-time data. 
Often described as the 'taxi of the seas', the tramp trade market involves ships that are available on short notice and do not have a fixed itinerary or routing. Its unpredictability and volatility make it the ideal target for ZeroNorth, a spinoff of Maersk Tankers that launched in January 2020. 
Expecting to drive $12bn worth of savings in the next five years, the company uses its own software Optimise and real-time data collection to provide insights on voyage optimisation and fuel efficiency. The product was recently expanded with the introduction of a new tool, BunkerAction, which provides operators with recommendations about where, when and what to bunker for vessels across their fleet. 
Below, CEO Søren Meyer explains how this company is helping the highly fragmented tramp sector to become an efficient and sustainable industry. 

ZeroNorth CEO Søren Meyer. 
Adele Berti: What does ZeroNorth offer to the tramp shipping sector?
Søren Meyer: ZeroNorth was founded to help shipowners and operators in the tramp market to operate their vessels more efficiently and at the same time reduce CO2 emissions and increase earnings. 
One of the key elements of our company is our heritage from Maersk Tankers of the tanker and the tramp markets. A key characteristic of this industry is that it is highly fragmented and vessels seldomly know exactly where they're going. plus there are a lot of exchanges between charters and owners. 
They say that tramp shipping is the taxi of the seas, with vessels not knowing where they're going and the available data being very scattered amongst different players, and that's where we come in. ZeroNorth is about making sure that those who are operating the vessels have the insights to understand their performance, guide them in the most optimal way when it comes to high earnings and understanding their impact on climate change. We can aggregate data and use it [to come up with] tangible actions.
AB: How does the Optimise software work?
SM: We collect different [types of] relevant data, [including information about] the vessels, fuel consumption, the weather, market rates and the bunker prices. With that dataset, you sign up with us and we monitor your entire fleet and then alert you if any of these parameters are changing, [allowing you to] make higher earnings from the vessels. 
So, as an operator you get that alert, you go into our software and send a new instruction to the vessels while we keep on monitoring. ZeroNorth is about software monitoring your fleet and then making sure that sailing is optimal at any given point throughout the voyage. 
AB: What differentiates you from other voyage optimisation software companies?
SM: The competitive landscape of software solutions like our own has taken off in the last couple of years. Our approach really comes out of shipping, [thanks to our] close relationship with Maersk Tankers and now also freight trading business Cargill Ocean Transportation, which recently became our investor. 
The four key principles that we built the software out of include one is the goal of turning the data we have into [profits] and reduced CO2. The second one is around the fact that there's so much data out there and there needs to be a neutral software player like ourselves that can aggregate and use it. The third principle is the user experience and lastly, we are dedicated to partnering with our customers, understanding their needs and building software based on their needs. 
AB: How do you collect the data you use and make sure it is harmonised?
SM: We are data agnostic, so we collaborate with companies that send us any kind of data formats and that is one of the technological challenges that we are trying to solve. One day we have a [particular type of] voyage management system and the next day a completely different one all providing data in different formats. The data comes in in a very unstructured way and understanding what it means and then being able to interpret it is part of our DNA, which is about translating all those formats into one streamlined one. If all the data was available in the same form, our software would probably be even easier to build.
AB: ZeroNorth launched just less than a year ago. What results have you seen so far?
SM: We are a spinoff of Maersk Tankers, so we first deployed the software there, eventually allowing it to obtain over $100 per vessel per day in optimisation savings. [At the time of the interview] this equated to around $9m for Maersk Tankers. There now are ten customers with more than 1,300 vessels that have committed to using our software.
AB: What role has Covid-19 played in ZeroNorth's first year?
SM: Shipping stakeholders have been forced to embrace technology more than ever, so instead of using a whiteboard with stickers, we now use software. This helped us as a company to structure our business. 
However, Covid-19 has also brought a lot of challenges. We have to remember the impact it is having on crews and the vessels.
But what shipping is extremely good at is adapting and solving the challenges that are facing it, and therefore I think that when a crisis hits the industry the way coronavirus has, stakeholders will find new ways to adapt.
AB: What are the next steps for your company?
SM: We have a few different avenues lined up. One is continuing to grow the current product; for example, we will implement a feature that will help the operator to not only set the speed of the vessel but also ensure that we monitor the route of the vessel. 
On top of that, we [recently built] a feature on where, when and how much bunker you should procure. This allows us to alert you when monitoring your fleet and when you need bunkers, making it easier to place an order with bunker procurement departments.
Building on that, ZeroNorth's future will be about seeing what other use cases are available with the same dataset, and we will probably look towards shipping's CO2 agenda even further. We are [planning to look] more into the commercial aspects of chartering the vessels and understand the vessels that are being chartered, how they perform before you can take them on charter.