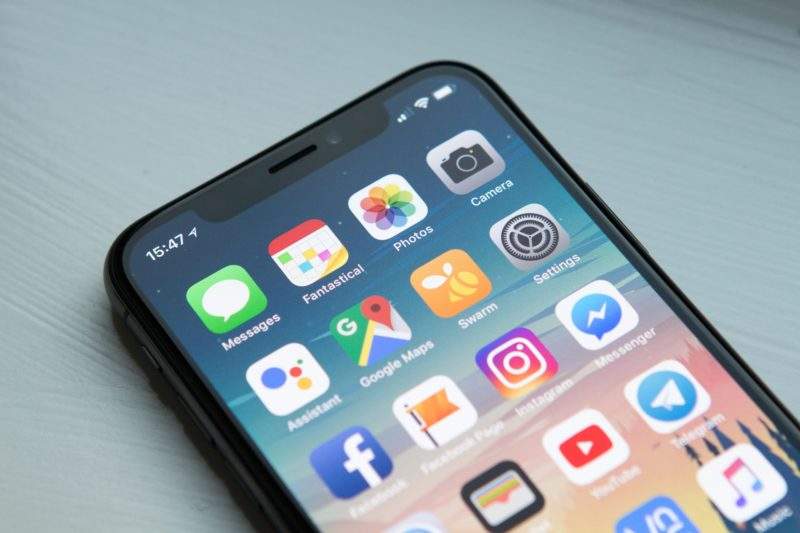 Working at sea is notoriously difficult. During long stints offshore, seafarers are faced with countless unforeseen situations that test their resolve, as well as their mental and physical wellbeing – and reaching for help is often difficult or highly stigmatised.
In March this year, a new study by international maritime charity Sailors' Society and Yale University revealed that more than a quarter of seafarers show signs of depression, while 45% of them had not approached anybody for help.
Meanwhile pirate attacks – which are rising in frequency – have been proven to leave survivors suffering from mental scars, while other threats such as abandonment, chronic fatigue and bullying and harassment are all constant dangers associated with life on board.
This is why it's particularly important that seafarers keep informed when it comes to their rights and duties, as well as have easy access to a reliable, specialised helpline for when they might be struggling.
Lloyd's Register apps
A household name in classification, compliance and consultancy services to the marine and offshore industries, Lloyd's Register (LR) offers an extensive list of useful apps that can help seafarers keep up to date with the latest necessary legislative and regulatory requirements across the industry.
Two of the most important are the ISM & ISPS Pocket Checklist and the PSC Pocket Checklist, which both identify the most common causes of ship detention, preventing risk of port state control detentions.
According to the Paris MoU organisation, which covers the waters of the European coastal states and the North Atlantic basin from North America to Europe, 2016 shows a large increase in the refusal of access ("bans") within these regions.
All apps available for iOS and Android.
Seafarers' Rights International
In 2014, Seafarers' Rights International (SRI) launched an app, in the belief that "seafarers need tangible support 24/7". By using the app, seafarers facing legal problems can now obtain immediate information concerning their rights, wherever they are in the world.
Designed to operate offline, the app has a 'Find a Lawyer' tool, which gives immediate access to a database of lawyers around the world who have signed up to the SRI Charter and who may be able to offer assistance to seafarers facing criminal prosecution.
Deirdre Fitzpatrick, executive director of SRI described it as "a lifeline for seafarers".
ITF Wellbeing
One of the two apps produced by the International Transport Workers' Federation (ITF), ITF Wellbeing is designed to provide information, guidance and support on health and wellbeing issues like HIV and Aids.
The app allows the user to understand their rights internationally and nationally; contact local support groups; and find out where testing centres are within their country. This year, it will be available in a number of languages.
Although the current version focuses on HIV, Aids and the Zika virus, developers promise that in the future, it will provide information on a number of other wellbeing issues, including sexually transmitted infections, stress and depression.
Meanwhile, the federation also offers the ITF Seafarers app, which acts like a one stop shop for seafarers in search of vessel information, contact details for inspectors and the ITF Helpline.
Both apps are available for iOS and Android.
Wellness at Sea
Support for mental health issues is also available online, via the Wellness at Sea app. It was launched by the Sailors' Society in 2016 as part of a wider programme designed to help sailors struggling with mental health issues and low morale while on board.
According to the organisation, it hopes to combat high rates of cardiovascular conditions and mental health disorders. By downloading the app, users can access a range of healthy living tips, recipes and exercises to help monitor and maintain their physical and mental health at home, in port and at sea.
Available for iOS and Android.
SeafarerHelp (via WhatsApp and Viber)
Aware of the fact that communication is often the biggest barrier to seafarers reaching out for help, The International Seafarers Welfare and Assistance Network (ISWAN) made its SeafarerHelp service available both on WhatsApp by calling +44 (0)7909 470732 and Viber on +44 (0)7741 594549.
In 2017, ISWAN's SeafarerHelp assisted 8,862 seafarers of 92 different nationalities with concerns such as family issues, personal problems, unpaid wages, repatriation and health issues.
Both apps use the phone's internet connection to send messages and make calls, while SeafarerHelp will make sure to always call seafarers back if they have no internet connection and are only able to phone. For the time being, the SeafarerHelp team can be contacted from Monday to Friday between 8am and 6pm (UK time) on either platform, and any messages received outside these times will be followed up during opening hours.
WhatsApp for iOS and Android, and Viber for iOS and Android.
Anti-Shipping Activity Message
In November 2014, the National Geospatial-Intelligence Agency launched the Anti-Shipping Activity Message (ASAM) app as a database of reported accounts of hostile acts – piracy, robbery, hijacking and kidnapping – against maritime ships, crews and passengers.
The app stores warning data pulled from the ASAM database while connected to the internet, allowing seafarers to see the latest threats in their area even when offline. Users can read the geographic location and the reported descriptive accounts of specific hostile acts against ships, and can therefore avoid dangerous zones and situations.
The app is currently available for iOS devices, and Android in the near future.
Whale Alert
Working in much the same way (by notifying seafarers of what's ahead), Whale Alert aims to reduce the chance of fatal ship strikes between whales and large vessels by displaying active whale management areas, required reporting areas, recommended routes, areas to be avoided and near real-time warnings in shipping lanes. It currently only covers both coasts of the US and Canada.
A product of the collaboration of government agencies, academic institutions, non-profit conservation groups and private sector companies, Whale Alert also allows reports of whale sightings to be inputted by the maritime community and the broader public. This information is then shared in real-time with leading whale researchers and state and federal management authorities, and vessel operators are informed when it is time to slow down and pay closer attention.
Shore Leave
The time spent on shore leave is equally important, and now seafarers can use ITF's Shore Leave app to explore, save and suggest places of interest, such as sports facilities, bars and even bus stops, as well as share their recommendations with others visiting that particular port or city.
Once downloaded, it works offline and all the contacts are stored in seafarers' phones. Users can find and contact the nearest seafarers' centre; save maps offline and share useful locations with other seafarers; and drop pins on the map to highlight useful venues.
Available since 2014, the new version enables seafarers to enter a raffle each time they visit a seafarers' centre by scanning a QR code.