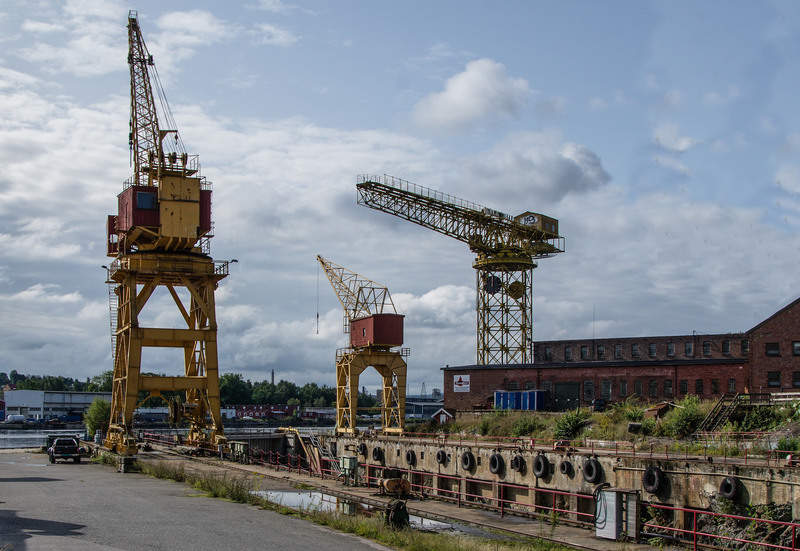 The concept of sister ships, also known as hull effectivity, might not sound familiar to those outside the shipbuilding industry, but for insiders, such projects are equally some of the most desirable and challenging a shipyard can be contracted to do.
Sister ships are essentially vessels that may seem indistinguishable in terms of class, design, hull and superstructure, but which can vary significantly in terms of internal systems. Historically, the most famous trio of sister ships belongs to the White Star Line, made up of the Titanic, RMS Olympic and HMHS Britannic.
Denis Morais, chief technology officer at SSI, explains how a vessel's size and complexity, as well as financial pressures and strict delivery deadlines, all contribute to making sister ship projects one of the industry's greatest challenges.
Eva Grey: What are some of the advantages of creating sister ships?
Denis Morais: The purpose of sister ships is that when you have a manufacturing project, you want to maximise your facilities and processes and all the effort that goes into building one vessel and you want to re-use that by building multiple vessels.
Ideally, all yards would love to get sister ship projects because they can leverage a lot of the work that they've done before: the unknowns are known, as well as the resources, manning and all other operations in the shipyard are understood and known.
Every shipyard would want to get such a project, but it's all driven by the owners. When the owner buys a vessel, it's for a specific need. And for the majority of vessels that are being built, the owner only wants one, they don't want multiple. The majority of the vessels are one-off, bespoke vessels.
EG: In your blog posts, you write that the engineering, design, procurement and construction of the first ship are not even half way completed before work on the second ship starts. Why does this happen?
DM: This goes back to the tradition of shipbuilding.
Since it takes over two years to actually build a ship, if the shipyard doesn't start working on the second ship before being done with the first one, the duration of it will be too long. For shipyards to actually deliver multiple ships in a short duration there has to be some overlap.
It's not like in the aerospace or automotive industries, where you can complete your design and then start your ship. You pretty much have to start building it right away, mainly because one of the milestone payments that come from the owner to the shipyard is when they lay the keel, which is when they cut the first piece of steel. So the shipyard is motivated to actually cut steel as soon as possible.
When they have to start the second ship, this also has to have a short delivery time and it has to have overlap. So they actually have to copy that first project, when it's not even complete yet.
EG: I understand that one of the most challenging aspects of delivering sister ships is managing change. How does this impact the project?
DM: Change is one of the common things that we have in shipbuilding and it happens significantly throughout the industry. As the first ship is being built, the owner might change their specifications and requirements, or there might be a manufacturer or a vendor that provided some equipment.
Again, because of the duration, there's a lot that changes between six months and two to five years that it takes to built a ship: new advances, new technology, new standards and classifications all come into effect.
The importance of the software User Experience is related to the ability to simplify complexity. Shipbuilding is so complex. One of the other main challenges is the sheer number of parts that shipbuilding has – we're talking 10 to 20 times more than an aeroplane. A typical ship can easily have one million parts.
When you are talking about a sister ship strategy, what you are really talking about is the ability to manage complex changes efficiently and effectively. This is so important because even though ships in a series are called "sisters", and might have the same hull shape and main deck plans, when you look at the equipment being used, and the systems, there are almost always massive differences.
So how do companies handle these complex changes? What software tool do they use? When they are making changes to a design, they need to really understand how those changes affect the whole ship. Because there are so many more parts than in other industries, and so much more information, there has to be a better way to see what impact one change is going to have.
In addition, one change will need to be applied differently to different vessels depending on their stage of production.
If you look at other industries, they are always looking at a pure design change usually, which makes it significantly easier. But with shipbuilding, when you make a change, you're dealing with the digital design space, as well as a lot of other manufacturing and other operations that are more physical.
I keep coming back to the fact that in shipbuilding, managing change is complex and you have to have an ability to understand all the ramifications. That's why it is so important to have software that is very graphical, is intuitive to use, and shows you all the information you need regarding managing changes.
EG: Taking into consideration the direction of modern ship engineering, are there any particular concerns on the horizon for shipbuilders?
DM: Ships keep getting more complex, but it's not so much a new difficulty regarding sister ships as a new pressure. There is increasing pressure from both owners and the shipbuilding industry itself to create a digital twin. In other words, there is pressure to create a complete digital representation of a vessel that so accurately matches the physical ship that it can be used for design validation, autonomous ships, IoT [Internet of Things] and ongoing maintenance. I think this is what has been driving the push of hull effectivity.
Currently, a lot of the changes to sister ships are just handled on the spot in the yard; they get some new pump for the new vessel and then the workmen in the yard just modify the foundation – they don't go back and update the design. This means you don't really have an accurate digital twin. That means that you can't trust the digital twin. The desire for an accurate digital twin is pressuring companies to come up with a better sister ship strategy.