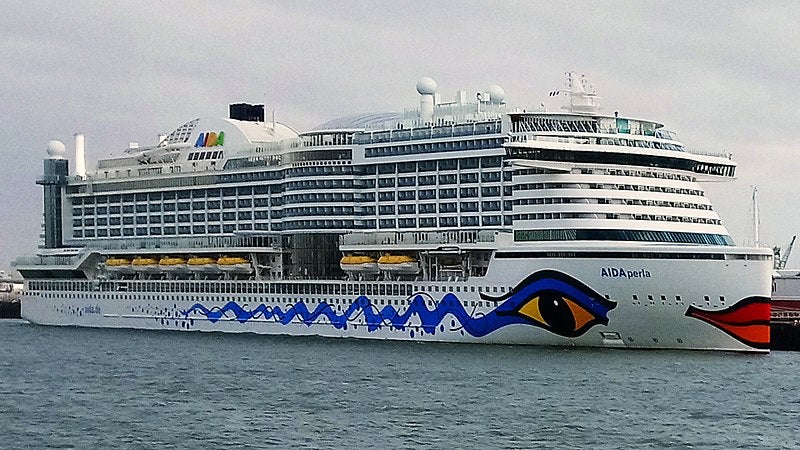 AIDA Cruises has announced that it will suspend all cruise calls to the United States and Canada amid the ongoing global Covid-19 pandemic.
Recently, the Government of Canada extended the ban on cruise ship operations until October. Additionally, the US has implemented an entry stop for Europeans.
The suspension will be effective throughout this year.
The cruise operator is currently working with authorities in Europe to restart the travel. It is working to come up with a policies and procedures framework when cruising restarts.
AIDA will reimburse cancelled cruises in the form of travel credit along with a 10% bonus on the paid amount. The credit should be used for bookings until 31 December 2021 for all cruises that are offered by AIDA.
The travel credit can also be used for MyAIDA services, which include excursions, wellness treatments and culinary offers or onboard credit.
If a guest does not want to use the travel credit, they will be reimbursed the entire payment, which will include the 10% bonus.
Earlier this month, P&O Cruises extended a temporary suspension of cruise operations until 15 October.
Last month, AIDA Cruises announced that it has extended the suspension on cruise operations until 31 July due to the ongoing global Covid-19 pandemic.
The Australian Border Force said that all cruise ships capable of carrying more than 100 passengers are prohibited from operating in Australian waters until 17 September.
Princess Cruises also announced that it has extended the suspension of global ship operations to the end of August.