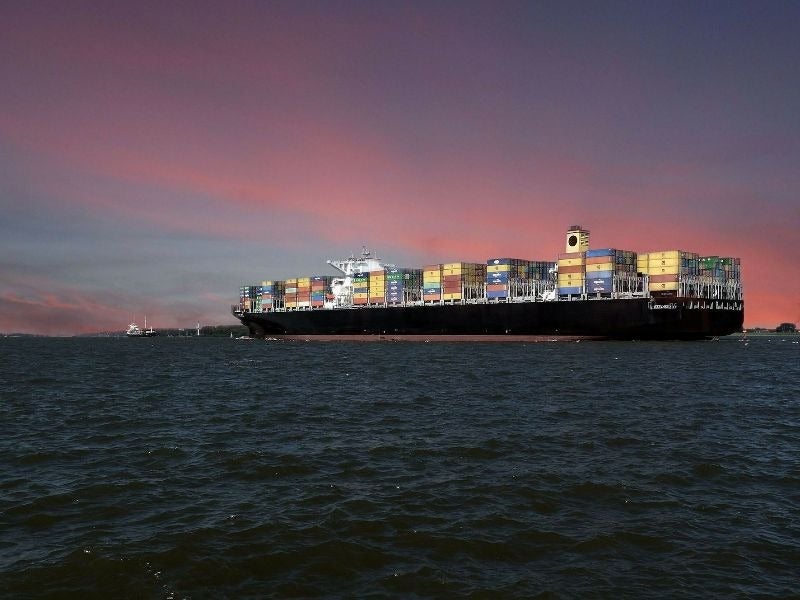 27 January: The first dozen cases of coronavirus were recorded in Wuhan, China, in December 2019. Having registered 25 deaths and over 600 infections in less than a month, in late January the Chinese Government decided to ban ships from entering the Port of Wuhan. On the same day, Singapore started temperature screening procedures at all its port's checkpoints and several cruise liners cancelled trips to China.
4 February: American cruise liner Princess Cruises' Diamond Princess entered the first day of a long quarantine off the coast of Japan after one of its passengers tested positive for coronavirus. The ship soon became the place with the highest concentration of cases outside of China. Non-affected passengers were not allowed to leave the ship until 19 February – leaving 621 who tested positive on-board.
6 February: The fast spread of the virus beyond Chinese borders accelerated preventive measures among its neighbouring port cities and countries. A key step in this direction was Hong Kong's decision to close its cruise terminals and put all in-bound Chinese travellers into quarantine. Taiwan soon adopted similar initiatives.
10 February: Analysis from SeaIntelligence showed container lines were suffering losses of between $300m and $350m per week as a result of decreased traffic. In the space of a week, the study found some 31 new sailings were blanked in the transpacific and Asia-Europe trades in the space of a week.
21 February: The International Maritime Organization (IMO) and World Health Organization (WHO) published a joint statement in a bid to ensure "that health measures are implemented in ways that minimise unnecessary interference with international traffic and trade".
6 March: By this time, coronavirus had spread beyond Asian countries and reached Europe – and Italy in particular. Faced with an ever-increasing record of cases, the International Chamber of Shipping (ICS ) released a set of guidelines in collaboration with IMO, WHO and other bodies offering advice on port and crew management and health practices.
12 March: A day after the WHO declared COVID-19 a pandemic, the IMO announced it would shut its London headquarters as a precaution. At the same time, the organisation also postponed several meetings including the Marine Environment Protection Committee's review of proposals for better energy efficiency on ships.
13 March: Quarantined and locked down, Italy is to date one of the worst affected countries in the world. Struggling with limited availability of intensive care spaces in its hospitals, the country announced in early March plans to turn a passenger ship into a floating hospital to treat the disease.
19 March: The ICS and the International Transport Workers' Federation sent an open letter to UN bodies that read: "In this time of global crisis, it is more important than ever to keep supply chains open and maritime trade and transport moving. In particular, this means keeping the world's ports open for calls by visiting commercial ships, and facilitating crew changes and the movement of ships' crews with as few obstacles as possible."
24 March: The UK joined many other European countries in enforcing a nationwide lockdown and closure of all non-essential business. In reaction to this measure, the UK Chamber of Shipping, Nautilus International and the National Union of Rail, Maritime and Transport Workers published a joint statement urging the government to protect the interests of national seafarers. "Our members must be empowered by the government, urgently, to perform the shipping industry's key logistical role in keeping the UK supplied with the food, medicine, fuel and equipment required to sustain people and businesses," the statement read.
31 March: The president of cruise operator Holland America Line Orlando Ashford hit out at international port authorities for their lack of appropriate response to stranded ships at sea – something that he said 'tests our deepest human values'. The comments came hours after two ships belonging to the operator – Zandaam and Rotterdam – were finally given the green light to cross the Panama Canal, having been previously refused entry to dock by other Latin American countries. "We are dealing with a 'not my problem' syndrome," said Ashford. "The international community, consistently generous and helpful in the face of human suffering, shut itself off to Zaandam leaving her to fend for herself."
2 April: The IMO joined many other industry representatives in calling for seafarers and maritime personnel to be recognised as key workers and therefore be exempted from travel bans. In its letter to global governments, the organisation also highlighted the importance of keeping ports open and supporting the supply chain.
8 April: As world cases surpassed 1.5m, the European Commission launched a set of guidelines to support governments when repatriating cruise ship passengers and protecting ship crews. "Seafarers are keeping the vital channels for our economy and supply chains open, as 75% of EU global trade and 30% of all goods transported within the EU are moved by sea," said commissioner for Transport Adina Vălean. "The guidelines adopted today include sanitary advice, recommendations for crew changes, disembarking, and repatriation for seafarers and passengers."