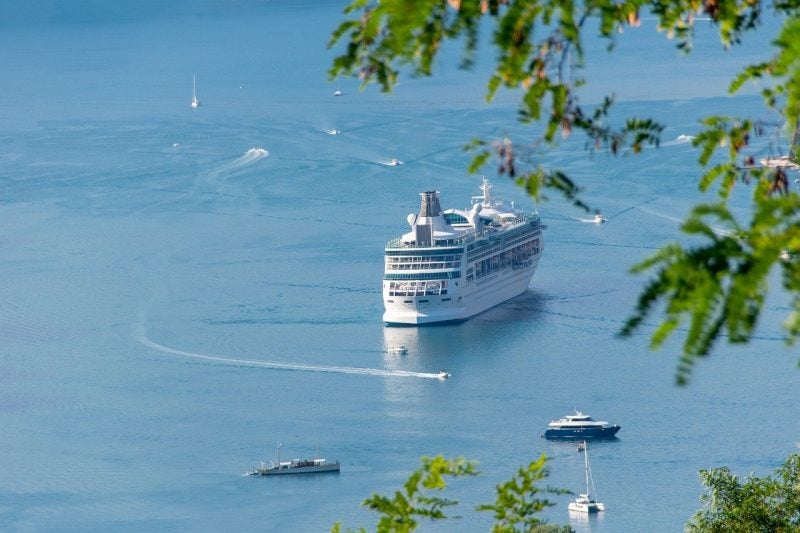 ---
Visit our Covid-19 microsite for the latest coronavirus news, analysis and updates
---
Follow the latest updates of the coronavirus (Covid-19) outbreak on our timeline.
Read about the effect of coronavirus (Covid-19) on cruise ships.
---
Egypt authorities have confirmed that 33 people have tested positive for coronavirus (Covid-19) on a River Nile cruise ship on 7 March.
Health Minister Hala Zayed said that the new patients did not exhibit any Covid-19 symptoms.
The cruise ship operated on a route between Aswan and Luxor in Egypt.
The previous day, twelve passengers tested positive for Covid-19, bringing the total number of cases on the ship to 45.
The ship was carrying 171 people on board, including 101 passengers and 70 crew. Crew and passengers on board are currently in quarantine.
The ship was first tested when a Taiwanese American tourist had coronavirus symptoms after she returned home.
In addition to the infected passengers on the ship, Egypt announced seven other cases, taking the country's total to 55.
On 8 March, Egypt reported its first death, a tourist from Germany who was in the country for a week. It is the first death reported in Africa.
Egypt has also planned to install devices for coronavirus testing at airports that can detect cases in 30min.
The epidemic has so far killed over 3,800 and infected more than 111,000 people around the world.
Many other cruise ships were affected due to the coronavirus outbreak, including the Grand Princess cruise ship in the US and Diamond Princess in Japan.
Authorities confirmed 21 cases on board the Grand Princess. The ship received permission to dock in Port of Oakland in California, US.
Last month, the Japanese Ministry of Health, Labour and Welfare said that the number of confirmed Covid-19 cases on the Diamond Princess has increased to 705.