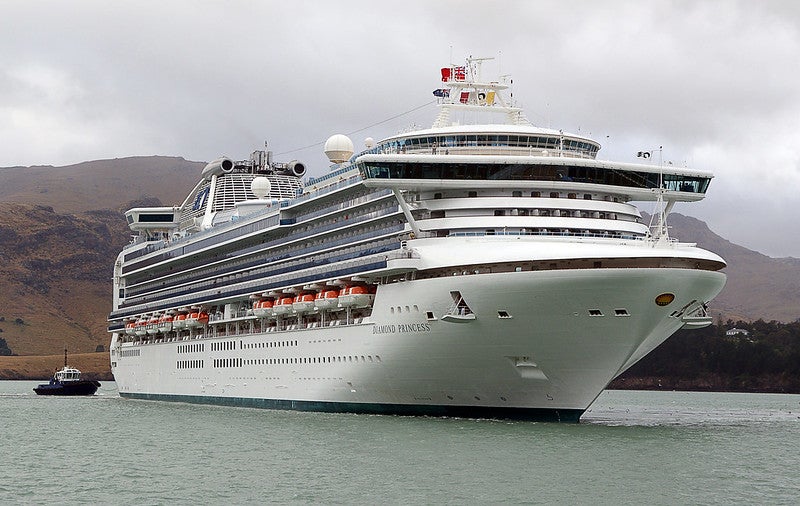 ---
Visit our Covid-19 microsite for the latest coronavirus news, analysis and updates
---
Follow the latest updates of the coronavirus (Covid-19) outbreak on our timeline.
Read about the effect of coronavirus (Covid-19) on cruise ships.
---
The fourth passenger, who was on the quarantined Diamond Princess cruise ship, has died on 25 February.
The passenger was approximately 80-years-old. Previously, three passengers died on the Diamond Princess cruise ship. All four casualties have been patients in their 80s.
Japan has been criticised for its ship quarantine management. Authorities have confirmed 691 confirmed cases of the coronavirus (Covid-19) on the ship, which is approximately one-fifth of the passengers and crew on the ship.
Japan has 160 confirmed cases with one death and 22 recoveries. To tackle the spread of Covid-19, the government has introduced a new strategy.
Some of the measures include telecommuting and implementing staggered hours of work. The government has also recommended taking in patients at general hospitals located in high infection areas.
Those who have cold or other symptoms have been asked to work from home to limit the spread of the virus.
Although the authorities did not recommend cancellation of public events, it cautioned organisers to weigh in all options before holding the events.
Japanese Prime Minister Shinzo Abe said: "It is important to curb the speed of the growing number of patients as much as possible and to control the spread of the disease.
"In order to do so, we will take further measures based on this new policy, according to each local government's situation."