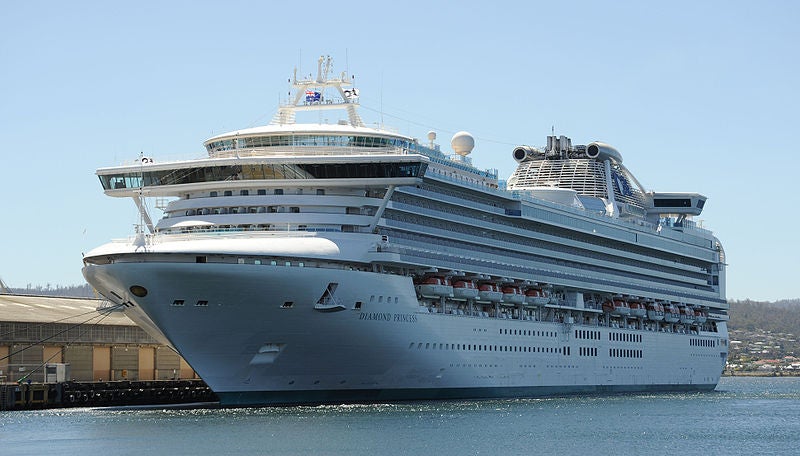 ---
Visit our Covid-19 microsite for the latest coronavirus news, analysis and updates
---
Follow the latest updates of the coronavirus (Covid-19) outbreak on our timeline.
Read about the effect of coronavirus (Covid-19) on cruise ships.
---
Princess Cruises said that all passengers on the Diamond Princess cruise ship have left the ship.
Approximately 500 members of the crew are yet to disembark as some will be repatriated by their government charter flights.
The crew members remaining in Japan will be transferred to a quarantine shoreside facility, according to the Japan Ministry of Health plans.
The second quarantine will be carried out as a preventive measure to ensure crew health.
Princess Cruises selected Australia-based Aspen Medical to take care of the health and wellbeing of the crew members during their second quarantine.
The Japanese Ministry of Health, Labour and Welfare has confirmed that the number of Covid-19 cases on the Diamond Princess has increased to 705.
The number of deaths associated with the cruise ship currently stands at five.
The US, UK, Hong Kong, Canada, Australia, the Philippines and India have evacuated their citizens, crew and passengers from the cruise ship.
The epidemic has so far killed over 2,850 and infected more than 83,500 people around the world. Japan has reported 226 cases with five deaths, excluding cases on the ship.