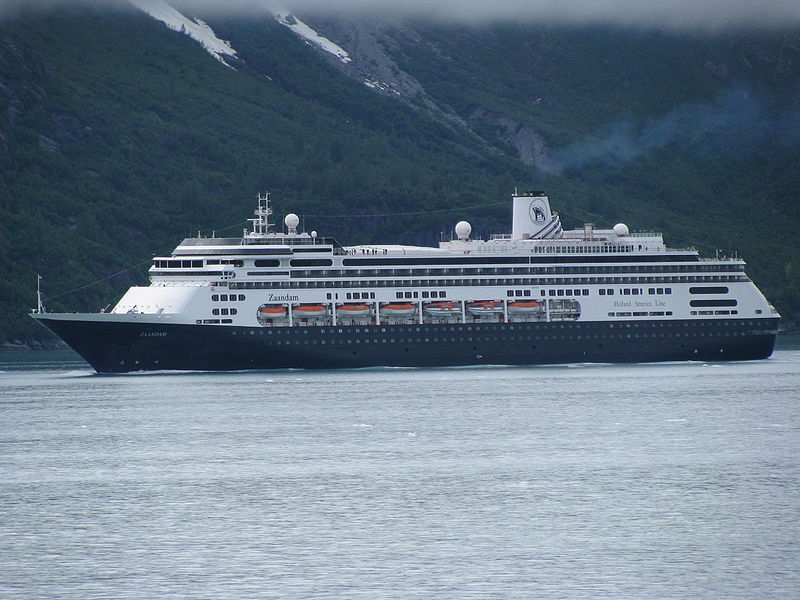 ---
Visit our Covid-19 microsite for the latest coronavirus news, analysis and updates
---
Follow the latest updates of the coronavirus (Covid-19) outbreak on our timeline.
---
Read about the effect of coronavirus (Covid-19) on cruise ships.
---
Holland America Line's two cruise ships, Zaandam and Rotterdam, have received permission to dock in Everglades, Fort Lauderdale, Florida, US.
The ships were cleared by Broward County and the Unified Command.
Earlier this week, US President Donald Trump recommended the officials of Florida to permit Holland America Line's Zaandam and sister ship Rotterdam to dock.
Holland America Line said: "We extend our sincere gratitude to President Trump, Florida Governor Ron DeSantis, the Broward County Board of County Commissioners, Port Everglades Unified Command, Broward County Administrator Bertha Henry and all governmental and embassy authorities who helped to resolve this situation and get our nearly 1,200 guests home.
"And a special thank you to Broward County Mayor Dale Holness for his leadership, help and understanding."
Passengers who can travel, according to the US Centers for Disease Control and Prevention (CDC) guidelines, will be permitted to disembark.
After the ships arrive at Port Everglades, the CDC will carry out health screening and will clear passengers for entry into the country.
The passengers are expected to complete disembarking by 3 April evening. Passengers who require urgent care will disembark at a priority basis.
Guests who are deemed to be fit-to-travel will board a bus to be directly transferred to the airport. Most of them are expected to depart via charter flights. The residents of Florida will go back home using a private car.
The passengers have not left the ship since 14 March and have been under self-isolation since 22 March in their staterooms.
However, the passengers who exhibit symptoms of Covid-19 will stay on the ship and will disembark after they recover. They will be monitored by medical staff on the ships.
No crew members from Zaandam and Rotterdam are permitted to leave the ship at Fort Lauderdale.
The cruise line said that four people died on Zaandam, while approximately nine others tested positive for Covid-19.
Additionally, 107 guests, 90 on Zaandam and 17 on Rotterdam, along with 143 crew members on Zaandam are exhibiting flu-like symptoms.
On 26 March, Holland America Line transferred the healthy guests on the Zaandam to the Rotterdam. Zaandam was carrying 1,243 passengers and 586 crew members.
Last week, Zaandam and Rotterdam received permission to pass through the Panama Canal and are on their way Florida. The cruise ships were refused entry by other Latin American countries.
Holland America Line president Orlando Ashford said that response to the cruise ships that are stranded at sea 'tests our deepest human values'.