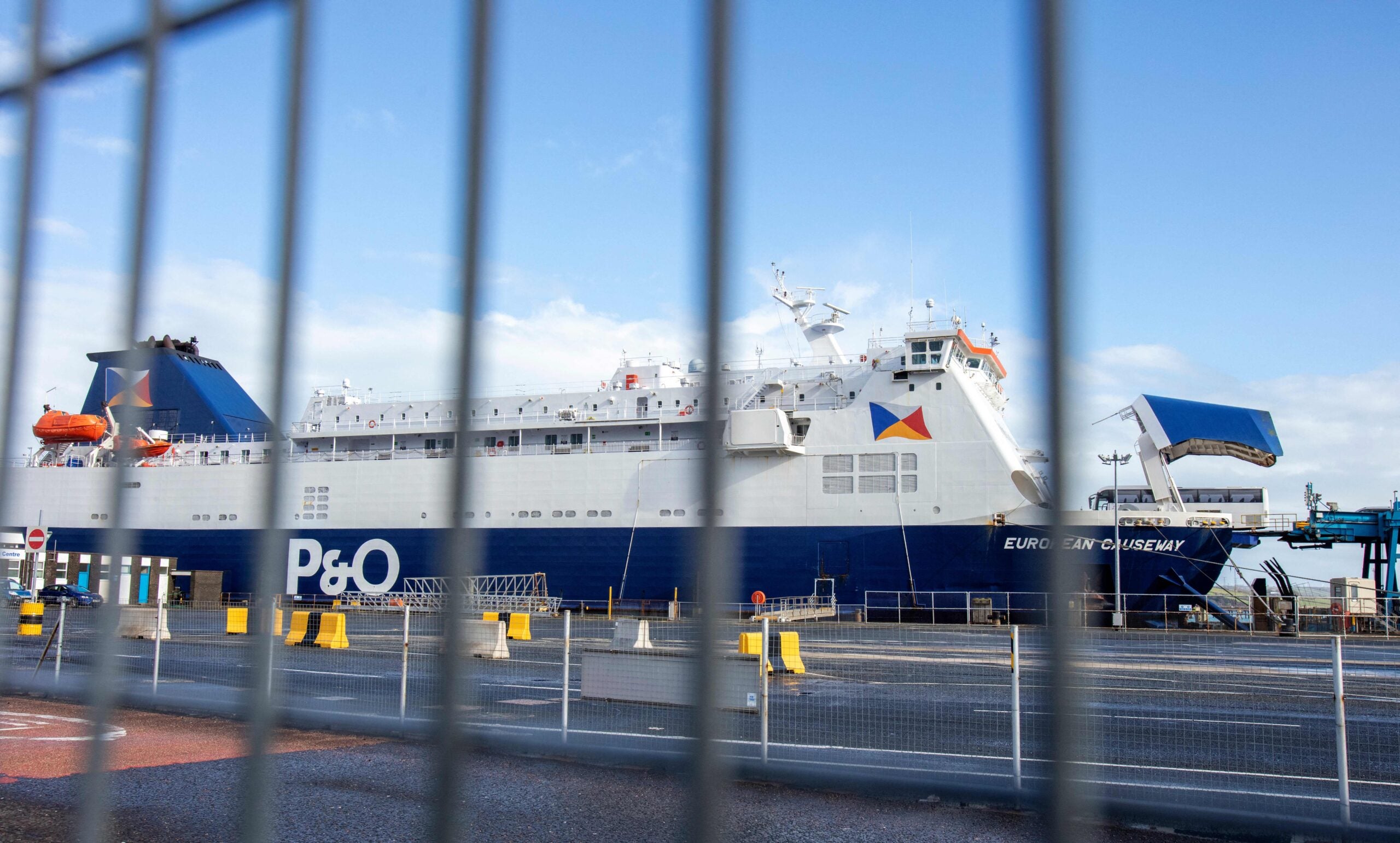 British firm P&O Ferries has made 800 staff redundant with immediate effect, as well as suspending crossings for the next few days.
In a statement, P&O said that it had lost £100m ($131m) year-on-year and the business was no longer viable in its current form. The company did confirm, however, that it is not entering liquidation.
"This is not sustainable," a spokesperson for P&O told Reuters. "Our survival is dependent on making swift and significant changes now. Without these changes, there is no future for P&O Ferries."
In March last year, P&O owner DP World reported an 11% jump in 2020 revenue and said it would continue to invest in the ferry sector. The surprising redundancies caused delays around Britain's busiest port, Dover, and drew threats of a standoff as trade unions urged their members to defy any instructions to leave P&O ships.
RMT spokesperson Darren Proctor said: "We were informed that there were coaches full of individuals looking to replace the staff with no consultation with the staff or unions. We've seen minibuses full of workers and security staff who have had handcuff training. This is how they plan to treat staff who show resistance."
As reported by the BBC, security staff were seen at the Port of Hull, which eyewitnesses believe were sent to remove staff from the Spirit of Hull, a ferry docked in the port.
East Hull Labour MP Karl Turner Told the BBC: "new foreign crew [are] waiting to board the Pride of Hull, while the current crew have begun a 'sit-in'."
The National Union of Rail, Maritime and Transport Workers (RMT) commented that P&O plans to replace staff with cheaper overseas workers, a 'fire and rehire' tactic that has previously been condemned by trade unions and politicians alike in Britain.
According to Rustom Tata, Chairman and Head of the Employment Group at law firm DMH Stallard: "The issue is that current staff (from a heavily unionised workforce) seem to be set to be replaced with a number of agency staff. That is effectively seeking to avoid having to renegotiate terms with staff and their representatives. Redundancy notices are being issued, with the P&O apparently having recognised the unlawfulness of its actions with comments that enhanced compensation will be paid.
"For those staff who have been, or are about to be dismissed, they will certainly have claims for unfair dismissal. Given the employer's approach, it is quite likely that the employees will find considerable sympathy in the Employment Tribunal – albeit when any case is finally heard."
The method of communicating the redundancies with P&O staff has drawn attention on social media, with many calling it a 'PR disaster'. Footage of a video sent to staff has been circulating since the announcement, drawing outrage from the public.


The footage confirms that the company plans to replace existing staff with agency workers. Trade union Unite's national officer for docks and the maritime industry, Bobby Morton, said: "In a cut-throat sector, P&O was the last redoubt in the maritime industry, employing UK workers on UK contracts. This move today sends a very concerning signal that these standards are now under attack."
In 2019 DP World acquired the holding company of P&O Ferries and P&O Ferrymasters (P&O Ferries) in a deal valued at £322m ($421m).