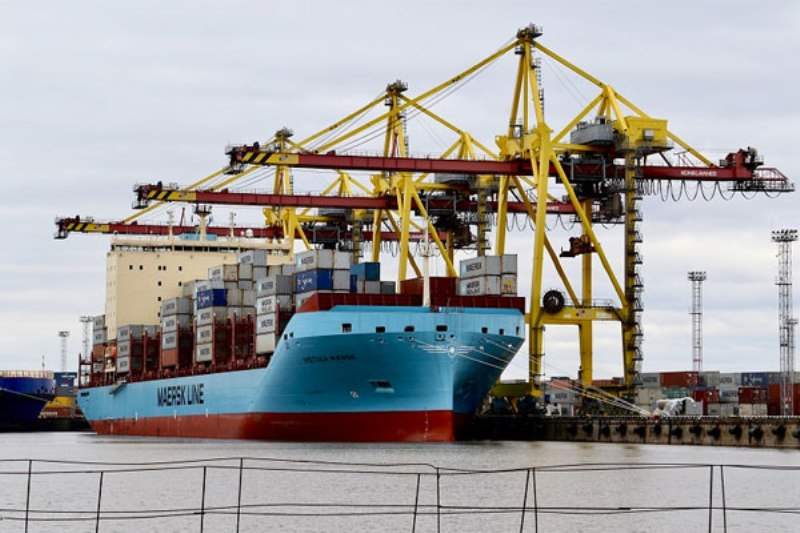 Denmark-based shipping line AP Moller-Maersk is set to trial Sea Machines Robotics' situational awareness technology on-board its Winter Palace ice-class container ship.
Under the deal, Sea Machines' computer vision, Light Detection and Ranging (LiDAR) and perception software will be installed on-board the Maersk vessel to improve its transit operations.
The Sea Machines solution uses artificial intelligence (AI) to enhance at-sea situational awareness, object identification and tracking capabilities.
Its functions are similar to advanced driver-assistance systems (ADAS), which are commonly found in automobiles and are designed to alert drivers of roadway hazards and prevent accidents.
The Sea Machines system uses advanced sensors to accumulate a continuous stream of information from a vessel's environmental surroundings, identify and track potential conflicts, as well as display the data in the wheelhouse.
"We aim to prove the technology increases our safety, efficiency, and reliability."
Offering safer and efficient maritime operations, the system is expected to help the seafarers to remove the line of sight restriction from the bridge, while offering necessary infrastructure for a future autonomous collision avoidance system.
AP Moller-Maersk senior innovation manager Michael Rodey said: "For this containership situational awareness programme, we aim to prove the technology increases our safety, efficiency, and reliability.
"Autonomous vessels are not an end goal for Maersk nor is unmanned vessels, what is more of interest is the technology along the journey and the value it brings."
With the latest deal, Sea Machines will be able to enter the shipping sector.
The company is also carrying out a pilot programme with Denmark's Tuco Marine to test the autonomous technology on-board ProZero workboats.