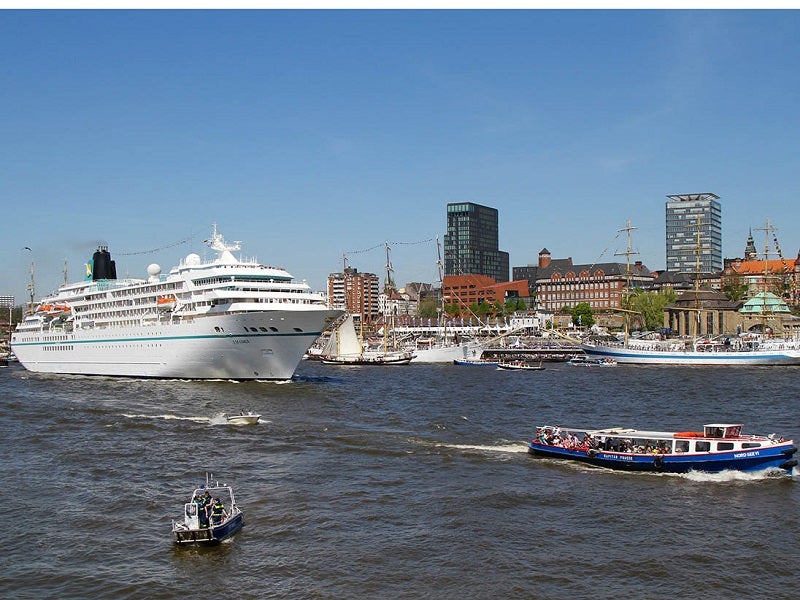 MAN PrimeServ Augsburg, a unit of MAN Energy Solutions, has concluded the retrofitting of dual selective catalytic reduction (SCR) systems on board a cruise ship named MS Amadea.
Also known as Das Traumschiff, MS Amadea is managed by BSM Cruise Services and has been chartered by Phoenix Reisen GmbH Bonn (Germany).
Under the retrofit project, an SCR solution was merged with the Amadea's four-stroke MAN 7L58/64 propulsion engines for enhanced performance.
While carrying out the work, MAN PrimeServ worked towards maintaining low hazardous emissions while sustaining propulsion efficiency and engine performance.
MAN PrimeServ retrofits and upgrades head Bernd Siebert said: "Notably, we also successfully delivered the SCR systems pre-equipped with honeycombs in order to maintain the tight schedule.
"Besides some minor, technical adjustments post-installation, we easily reached the required exhaust-gas temperatures for SCR operation and regeneration of the honeycombs in testing.
"We still need to determine the exact urea consumption required to achieve the necessary NOx reduction, but, fortunately, the engines have been more recently equipped with new MAN turbochargers such that safe operation of the SCR systems is guaranteed."
For the deployment of the SCR systems and ancillary units, steel work was executed for creating space as part of the retrofit project.
Resources were also used for mechanical and electrical integration and system parameterisation.
Following classification society acceptance, Amadea was formally delivered to Phoenix Reisen in mid-January.
During commissioning of the system, BSM technical superintendent Bosse Berg and his team tested the reduction of emissions, stating that they were convinced by the performance.
Earlier, MAN PrimeServ Augsburg retrofitted Amadea's turbochargers.
Last March, MAN Energy Solutions secured an order to supply MAN B&W 7G80ME-GI (Gas Injection) Mk9.5 dual-fuel engines for ten Very Large Crude Carriers (VLCCs) owned by Advantage Tankers, AET and International Seaways.